Veterans' retirement home annual fundraiser aims to raise funds to fix roof
After recently completing a $45,087 repair of their elevators, the Tony Stacey Centre for Veterans Care is now in need of funds to repair the damaging roof in order to continue the level of care they provide to veterans. To fund these costs, the Tony Stacey Centre will be hosting their annual "Night to Remember" fundraiser on Nov. 6.
"This event helps us to create awareness and raise much-needed funds to ensure critical capital projects can be considered," said Catherine Hilge, the Executive Director at Tony Stacey Centre for Veterans Care
All proceeds from ticket sales will be used for the much-needed repair of the roof. If the repair work to the roof is not done soon, the Centre will need to put in an entirely new roof, doubling the cost of the project. To date, the Centre, which is located in Toronto, has raised $64,830.60 out of the $138,000 needed for this project.
Repairs such as these are vital to help the Centre to carry on its work. The recently completed elevator project proved how important initiatives like these are important for the residents of the home. Without an elevator, and during the repairs, the residents were limited to their floors.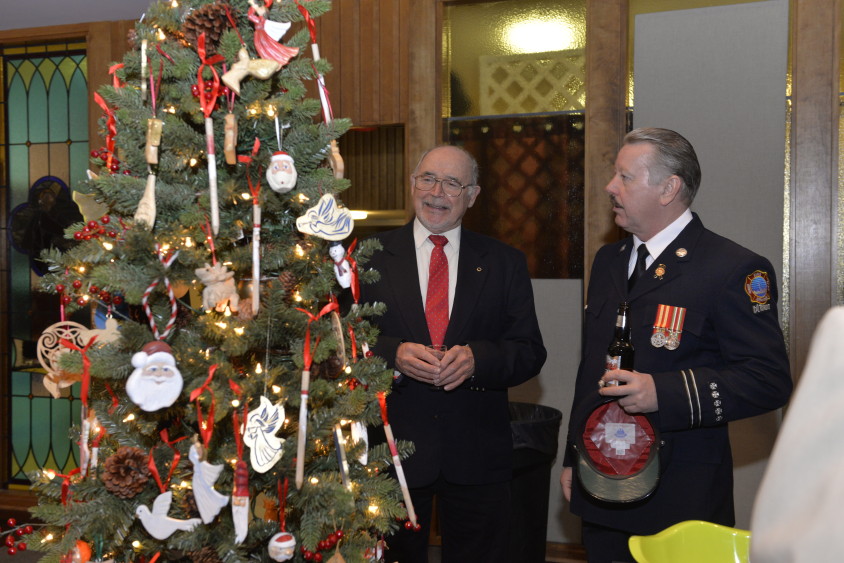 "Now that the repair has been completed, our residents can enjoy the brisk fall weather and the last of the changing leaves. Having the elevator down was not only a financial expense to the Centre but an emotional expense to the residents; everyone is extremely happy that they'll be able to get back to socializing," said Hilge.
Other projects the Centre is hoping to start soon include a new call bell system, a cost of $103,000, and re-tiling of the therapy pool which will cost $22,204.50.

Because the Tony Stacey Centre accepts non-serving spouses of veterans, they are ineligible to receive operational funds from Veterans Affairs. The Centre is hoping the annual Night to Remember fundraiser will help cover some of the costs.
The event features a silent auction and a performance from professional magician James Alan. Keynote speaker of the night will be founder of Paws Fur Thoughts, an organization that advocates for the need of service dogs for veterans suffering from PTSD, Medric Cousineau.
Past events have raised upwards of $10,000.
The Tony Stacey Centre is home to 100 residents and maintains a staff of 120. They have opened their doors to veterans, non-serving spouses, veterans of conflicts post-Korea, peacekeepers and Silver Cross Mothers.
The fundraiser will be held at the St. Dunstan of Canterbury Church. Tickets are $75 and all proceeds will go to the Tony Stacey Centre repairs. For more information visit the Tony Stacey Centre website.