Canada Army Run Featured Runners in over 1,100 Cities
Along with raising over $213,000, this year's Canada Army Run also featured participants running in 18 countries.
The 16th edition of Canada Army Run, presented by BMO, brought together thousands of runners and supporters to the streets of Ottawa. The in-person run had 10,500 participants running, walking and rolling the streets of Ottawa, while the virtual run had over 2,700 participants across Canada.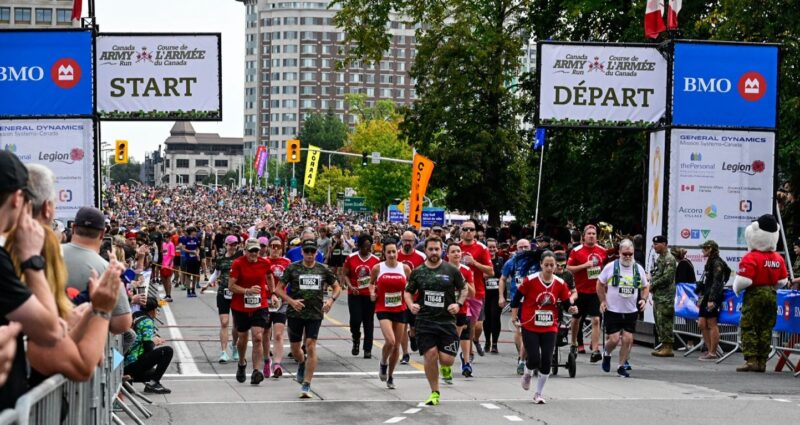 Participants in 18 Countries
Along with the run held in Ottawa, this year's virtual run had participants in 1,143 cities in 18 countries. Outside of Canada and the United States, Germany had the third-highest number of runners participating.
Those unable to participate in person virtually took part in the event. Virtual participants had the opportunity to do their run between Sept. 8 and Sept. 29.
"It is truly remarkable to see the running community, along with military supporters, coming together year after year to show their appreciation to the Canadian Armed Forces members and to raise funds for Support Our Troops and Soldier On. Your participation is making a real and tangible difference in the life of ill and injured members of the military and veterans as well as their families," said Commander Canadian Army  Lieutenant-General Jocelyn Paul.
"No Ordinary Race"
Canada Army Run is anything but a typical race. Known as "No Ordinary Race," it is a symbol of support for Canadian Armed Forces members who defend Canada and our interests, as well as their families.
"Throughout the weekend, a series of family-friendly activities were held, with the festivities concluding through various races. This year's event provided racers with the unique opportunity to run, roll, or walk alongside members of the military in the 5K, 10K, half marathon, Sergeant Major's Challenge (5K + 10K), and Commander's Challenge (5K + half marathon). Lieutenant-General Jocelyn Paul, Commander Canadian Army, had the honour of kicking off the races," stated a press release.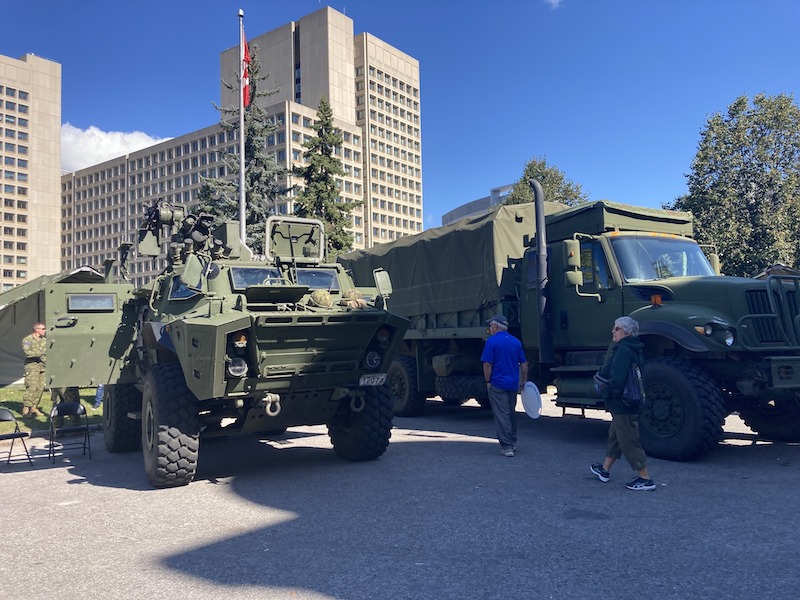 Race Proceeds Support
Race proceeds support Support Our Troops and Soldier On, supporting Canadian Armed Forces personnel, Veterans and their families.
The theme chosen for this year's Canada Army Run was "Showcasing the Army of Today." It aimed to present the current reality of the Canadian Army while offering participants and supporters a deeper understanding of the current opportunities available within the military and the contributions made by the military to Canada's safety.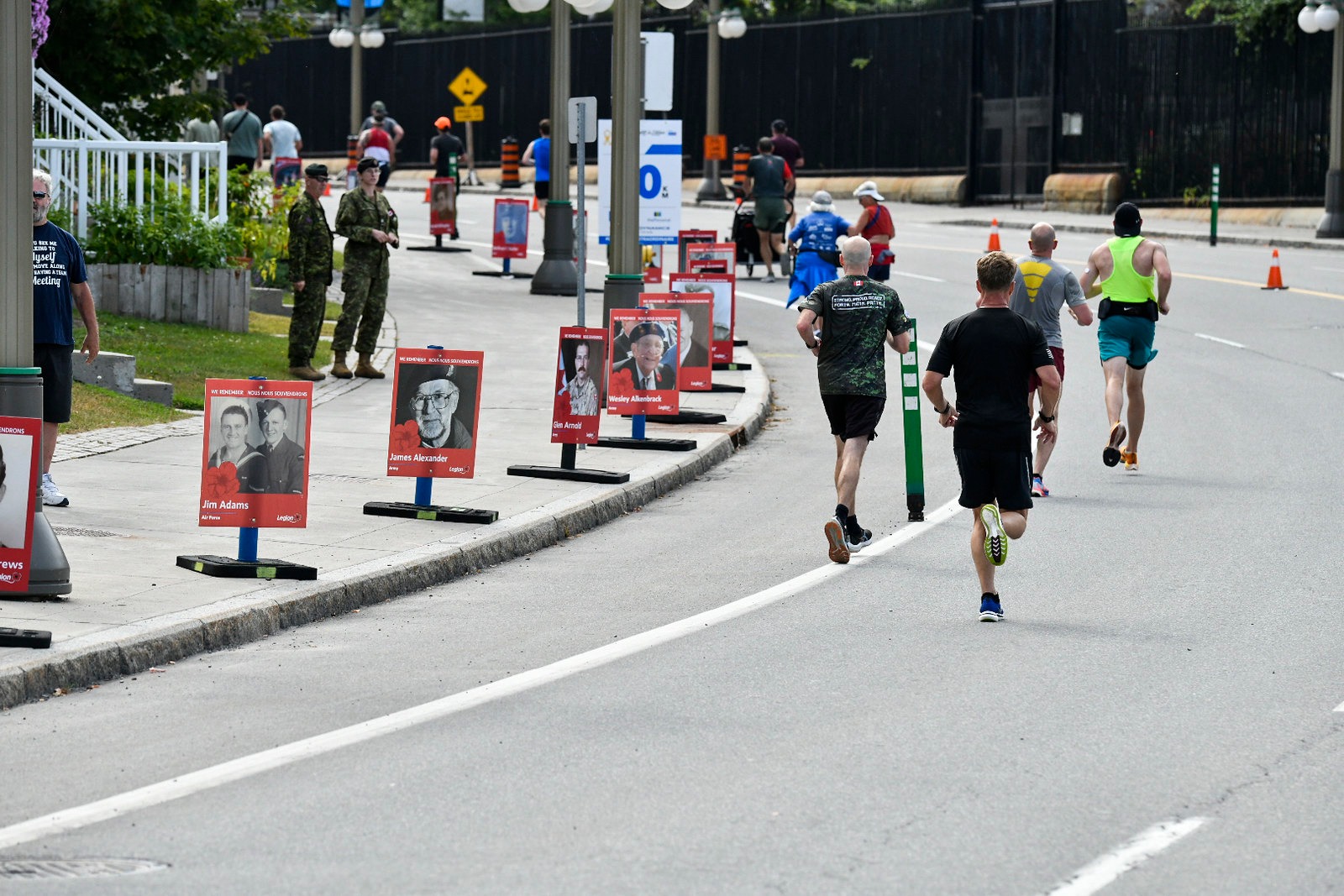 Race Weekend Events Included
Race weekend events were held at Cartier Square Drill Hall Marion Dewar Park.
Sponsored by the Legion this year, Remembrance Row was set up along Sussex Drive. The Row featured the faces of military personnel. Families submitted of their loved military members photos. To view this year's 2023 honourees visit here.
Since its inception in 2008, Canada Army Run has raised more than $4.5 million for Support Our Troops and Soldier On, organizations that support ill and injured CAF members, Veterans and their families.
As the 2023 Canada Army Run wrapped up, plans began for the 2024 Canada Army Run, which is schduled to take place on Sunday, Sept. 22, 2024.