Veteran organization, SerViCe and SacriFice, seeking veteran volunteers
Founders of SerViCe and SacriFice, an organization committed to the well-being of veterans, is currently looking for more than 70 veterans to volunteer for a symbolic 1.58-kilometre walk as part of the organization's Devotion to Duty Ceremony.
The Devotion to Duty Ceremony, on Sept. 9, will honour Sgt. Tommy Prince, Canada's most decorated Aboriginal war veteran, while honouring Canada's fallen heroes. Gen. (ret'd) Walter Natynczyk will be in attendance.
"It's to collectively recognize not only the Indigenous people of this country for the services and sacrifices they gave to this country, but it's also to honour the fallen," said MCpl. (ret'd) Collin Fitzgerald, co-founder of SerViCe and SacriFice.
As part of the ceremony, a total of 158 veterans will walk 1.58 kilometres to acknowledge the 158 fallen soldiers from the Afghan War.
"We want to be able to capture what 158 veterans look like because of the 158 soldiers that paid the ultimate sacrifice," said Tadeu, co-founder of SerVice and SacriFice and co-host of the ceremony.
A drone will take an aerial shot of the participants to capture an image of what 158 soldiers walking together looks like.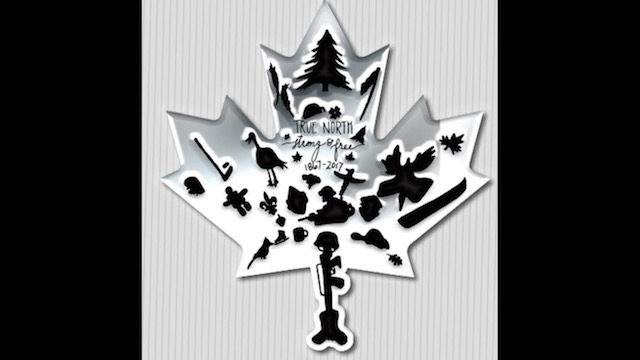 Fitzgerald and Tadeu are still looking for 79 veteran volunteers. They both stress that events like these can help veterans on their road to recovery.
"Getting veterans out, interacting with other veterans, is part of a great recovery. You just never know who you're going to cross paths with," added Tadeu.
The Devotion to Duty Ceremony will also feature children from the Longue Sault Public School in Long Sault Ontario. The school's principal, Kieran Kennedy, has recruited several students to carry a 40-foot Canadian flag the length of the walk.
"We're anticipating that part of the ceremony to be very powerful and impactful," said Tadeu.

A major part of the ceremony is also to honour the legacy of Sgt. Tommy Prince.
Prince enlisted as a Canadian solider in 1940 at the age of 24. His heroism in the Second World War led him to receive a Silver Star, an American army decoration for gallantry in action. He also was summoned to Buckingham Palace, at the end of the war, where King George VI decorated him with both the Military Medal and, on behalf of the president of the United States, the Silver Star with ribbon.
Prince also dedicated himself to increasing the educational and economic opportunities for the Aboriginal people.
This Aboriginal hero served in the same regiment as Fitzgerald once did, the Princess Patricia's Light Infantry.
"As a Veteran, I resonate with Sergeant Tommy Prince's words.  I am proud of my military service to Canada and motivated to continue to serve my country now as a Veteran through my various initiatives that increase awareness of the service and sacrifices of our fallen soldiers, along with the service and sacrifices of our injured veterans. Creating initiatives that other injured veterans can participate in, is a rhythm that helps me recover from my own Operational Stress Injuries," stated Fitzgerald.
The Devotion Ceremony will take place Saturday, Sept. 9 from 14:30 to 16:00 at St. Anne's Hospital in Sainte-Anne-de-Bellevue, QC.
To volunteer contact Collin Fitzgerald at [email protected] or call 613-539-1312.