True Patriot Love's Educational Adventure to Visit Italy
This summer 25 individuals will have the once-in-a-lifetime opportunity to tour Sicily while learning about Canada's military history in Italy during the Second World War as part of the True Patriot Love Educational Adventure 2016.
"The Educational Tours are a wonderful way to spend time with Canadians who are interested in learning about and supporting military families, just like TPL is. It is an opportunity to get to know the people who are personally connected to the cause, and provide an avenue for education on the military history of our country," said Kristina Schreiber, director, expeditions and events for TPL.
The adventure will begin on June 19 and tourists will stop at historic sites across Sicily highlighting Canada's contribution to Operation Husky, codename for the Allied invasion of Sicily, until June 24.
Hosted by retired General Rick Hillier, former Chief of the Defence Staff for the Canadian Armed Forces, the pack of 25 will be visiting battle sites and memorials in Sicily that have a significant place in Canada's role during the Second World War.
Participants will be steeped in to Canada's military history immediately. On June 20, the group is introduced to the War in Sicily and Allied airborne and amphibious landings in Syracuse.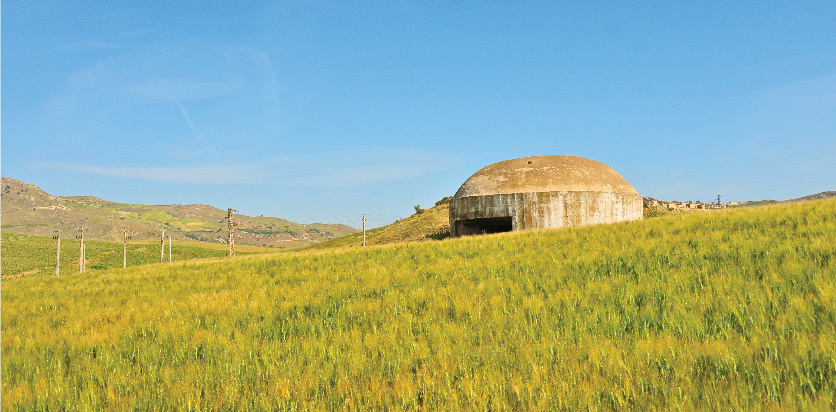 The group will be tracing the footsteps of Canadian soldiers by going to the site of Canada's landing at Pachino and march into the mountains in Valguarnera. Next, the tourists will learn about the victories of Canada in Leonforte-Assora and Agira and will visit the Agira Canadian War Cemetery. The last stop in this journey through history is at Messina, where the invasion of mainland Italy took place.
Other guides on the tour include Dr. Cindy Brown, a fellow at the Gregg Centre of the University of New Brunswick; and Dr. Lee Windsor, deputy director at the Gregg Centre and Frederik S. Eaton Chair in Canadian Army Studies.

The trip was open for TPL supporters and members of the public that could pay their own way.
The 2016 Sicily Educational Adventure will be TPL's fifth education tour in the past five years to Europe. Last year, TPL took 40 participants through Northern France, visiting battle sites and memorials vital to Canadian military history.
"Each year, participants have commented on the powerful impact that the trip has had on them and the strong sense of empathy and appreciation that they feel for our men and women in uniform following the trip," said Schreiber.
Featured Image courtesy of Sicily – Norm Betts Photo – Agira Canadian War Cemetery