Sunset Patio Party to raise money for military personnel and families
What better way is there to enjoy summer than a patio party in support of a good cause? Take in a warm summer evening and support charities that support the military community at the Sunset Patio Party Fundraiser sponsored by Excellence Team Realty Inc. Brokerage.
"We have been working on a charity event, live entertainment, and food, with 100 per cent of the funds going to Soldier On and the Military Family Fund.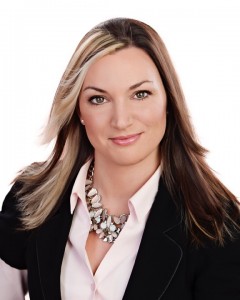 "Tickets and donations can be made on our Eventbrite page. Please share and/or support the event! I'd love to give more of our injured soldiers a chance to benefit as well, while supporting the families that serve in the Canadian Armed Forces," said Lisa Sabatini organizer of the event.
The event will feature live music and hors d'oeuvres and proceeds from the event will be donated to Support Our Troops, Military Families Fund, and the Soldier On fund.
Sabatini holds the Soldier On organization especially close to her heart.

"I'm very open about my connection to the military and PTSD. My spouse is a Canadian Veteran / Soldier with PTSD. Martial arts (specifically Brazilian Jiu-Jitsu training) has helped us both grow, feel camaraderie, and made all the difference to our physical and mental health, especially through difficult times. Soldier On / Sans Limites helps facilitate that physical exercise for mentally and physically injured soldiers and veterans," said Sabatini on her Facebook page.
Tickets are $30. The Sunset Patio Party will be held on Aug. 13 from 6 p.m. to 9 p.m. at the All Ranks Mess Hall at Nav Canada in Cornwall, Ontario.
For more information visit the event page.