Remembering our fallen during the 11 Days of Remembrance
This November, Canadians can actively demonstrate that Canada remembers the sacrifices of its fallen heroes through Veterans Affairs Canada's (VAC) new 11 Days of Remembrance initiative.
"Veterans Affairs Canada encourages all Canadians to remember Veterans' Week and to express their gratitude and appreciation for Canadian Armed Forces members, Veterans, Royal Canadian Mounted Police members and those who have given their lives in service to the country," said Marc Lescoutre, Senior Communications Officer VAC.
Using the #CanadaRemembers, Canadians can take part in the 11 Days of Remembrance photo challenge on Instagram. Each of the eleven-days will have a particular theme that reflects remembrance and service.
"Instagram is popular social media channel among Canadian youth, and we want to encourage as many people as possible to become involved in Remembrance activities," commented Lescoutre.
The initiative kicked off today, Nov. 1. Today's theme is a poppy.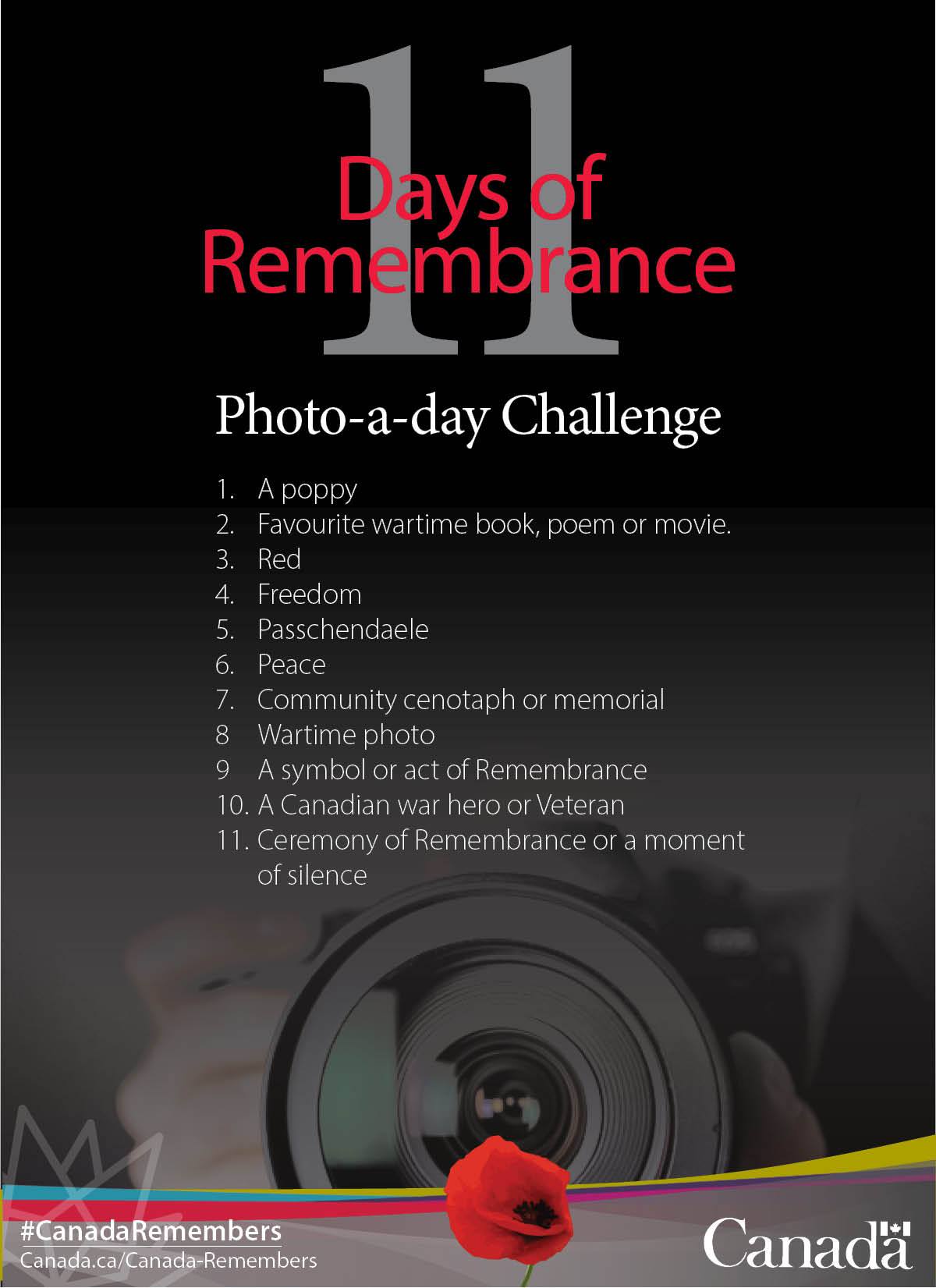 Throughout the week, some of the posts will be reposted by VAC.
"This year, we hope that Canadians from coast to coast to coast will join us to pay tribute to our heroes for their service and sacrifice," stated Lescoutre.