RCAF Band Perfoms with HCol Loreena McKennitt
In front of a crowd of a thousand people, the Royal Canadian Air Force (RCAF) Band performed at the Winnipeg Centennial Concert Hall on Dec. 9 alongside acclaimed artist and Honorary Colonel, Loreena McKennitt.
"It's a big jump for us. It's the hall where the Winnipeg Symphony Orchestra plays so it's a very large theater and so it's very exciting for us to be in a big concert hall," said RCAF Band Commanding Officer, John Fullerton.
The RCAF Band has held holiday concerts since its inception, but this is the first time the band performed in such a large venue. The concert is the band's first annual holiday concert at the Centennial Hall.
The highlight of the evening was the band's performance with Loreena McKennitt. As Hon. Col of the RCAF, McKennitt and the band had crossed paths before and so seemed an obvious choice for the guest artist of their concert in Winnipeg. McKennitt was appointed Honorary Colonel in 2014 after previously serving as Honorary Colonel of 435 Transport and Rescue Squadron at 17 Wing Winnipeg.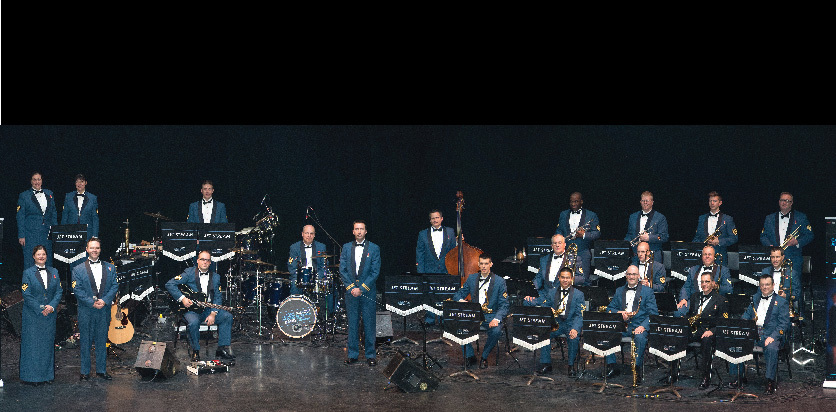 McKennitt performed with the band while also singing some solo tracks. McKennitt also narrated the band's performance of How the Grinch Stole Christmas.
"She was immediately enthusiastic about it… she was fantastic, very very supportive of the RCAF in general and she knew it was a long past time that she and I got together in a musical aspect for this concert," said Fullerton.
The Band was also able to raise between $7,000 and $9,000 for United Way through the Charitable Workplace Campaign from the concert on Dec.9.

According to Fullerton, the first annual concert at the Centennial Hall was a positive experience.
"We would rank it as a huge success. It was a fantastic effort in that big hall," said Fullerton.
Winnipeg was just one of many stops during the holiday season for the RCAF Band. The Band also performed in Saskatoon and Moose Jaw.
Next year the Band will take part in a tri-force concert on March 6th and is planning to hold another major event on May 8.
The RCAF is comprised of 35 fulltime professional musicians. The band's primary roles are to provide musical support to the Canadian Forces, government and public functions such as parades, ceremonial occasions and official dinners.
Established in 1947, the band represents the CAF around the world through several groups and ensembles including the Jet Stream, a Pipes and Drums Corps, Command Brass, Dixieland Band, Jazz Combos, a Celtic Band, Jazz Big Band and the Parade Band.