Pilot loses life in CF-188 crash
A Royal Canadian Air Force (RCAF) pilot was tragically killed today after a CF-18 crashed near Cold Lake, Alberta, confirmed RCAF Commander Michael Hood.
The accident took place at approximately 11:09 a.m. MST. The CF-18 was from 401 Squadron, 4 Wing Cold Lake. The plane crashed inside the Cold Lake Air Weapons Range.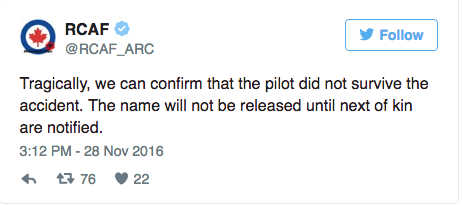 "Currently, our priority is looking after the family of the pilot. We appreciate your support and your understanding," tweeted the RCAF.

An investigation is underway to determine the cause of the accident.
The pilot's name and details surrounding the crash have not yet been released.