Pieces of General Panet High School raise money for new track
This past summer the beloved General Panet High School in Petawawa, ON, closed its doors forever and was torn down to the ground. But before the wrecking ball could wreak its havoc, 1000 bricks were salvaged from the outer wall of the building. They are now being sold so all those alumni who cherished the school can have a piece of it forever.
"During the summer of 2015, General Panet High School disappeared forever.  It was unceremoniously demolished after 55 years of educating the youth of CFB Petawawa and the Town of Petawawa. General Panet had a special place in the hearts and minds of all those who attended, and I felt it was important that the alumni had an opportunity to own a piece of that once cherished building," said Gary Serviss former teacher at General Panet High School, Chief General Panet Archaeologist and the one behind the bricks campaign.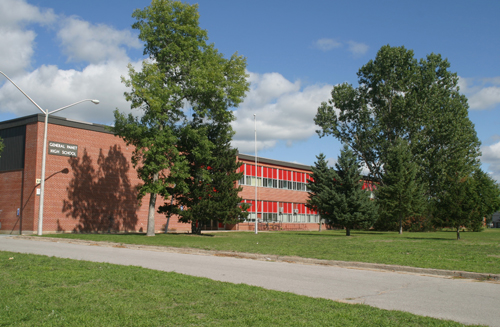 Before putting them up for sale, each brick was carefully restored with an air impact chisel to remove the mortar. They were then washed with a power wash and set with a commemorative plaque.
Now the bricks are being sold for $20, and news of this has quickly caught wind throughout the alumni community.
"The bricks have caught on like wildfire on social media and are selling quite fast, many to alumni from far away," stated Serviss.

Proceeds from the bricks sale will be used towards completing the track and field facility at the new school, Valour School. Approximately $1,000,000 needs to be raised to rubberize the track surface. The money will also be used to purchase supplies such as hurdles, steeples, javelin, pole vault and more.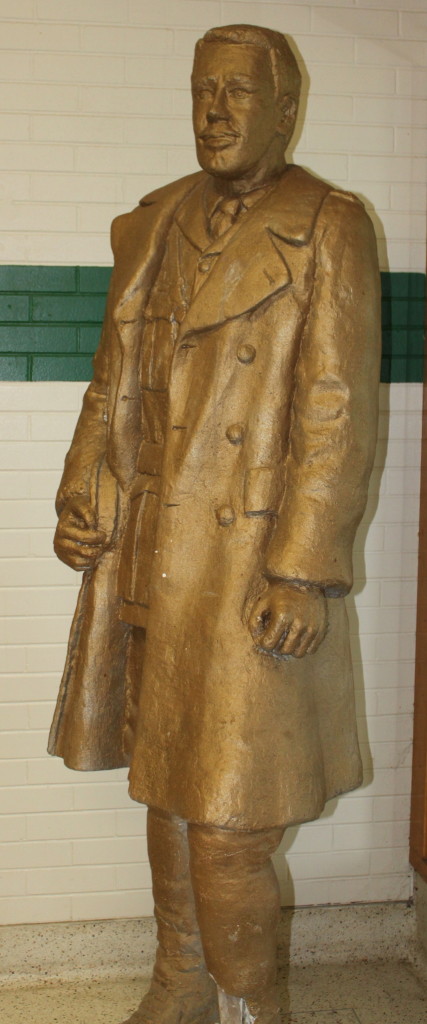 "General Panet High School meant a tremendous amount to those who attended and to those who worked there.  I have heard many stories of people driving by the now empty lot where Panet once stood and getting quite emotional.  For those hit hardest by Panet's loss may take some comfort in the fact that the statue of General Panet, that once stood in the front lobby of the school, is being meticulously restored by the Garrison Petawawa Museum," said Serviss.
Once the statue is fully restored it will be on glass display in the Canex Retail Complex, that is being built on the former site of General Panet High School
To own a piece of General Panet High School contact Gary Serviss at [email protected]