Military families enjoy making worry Dolls, colouring exercise, and guest speaker for IWD
Sixty-three men and women of the London military community came together on Wed. March 9 to share some laughs, tears and celebrate the women around them. The event is put on annually by the London MFRC in honour of International Women's Day (IWD).
Doors opened on Wed. at 10 a.m. for the IWD luncheon with a networking activity. This year attendees took part in a colouring exercise, the caveat: each person was only given one colour. This forced attendees to intermingle and meet new people as they looked for the perfect colours to fill up their pages.
"So, people were kind of wandering around and sitting at tables and talking to each other and trading colouring sheets," said Kym Wolfe, Program Coordinator of London MFRC.
Stations were also set up for people to make wool "worry dolls."
"The whole idea behind the worry doll is that you tell your worries to it at night, and then you stick it under your pillow, and it worries for you all night long, and you get a good night's sleep," explained Wolfe.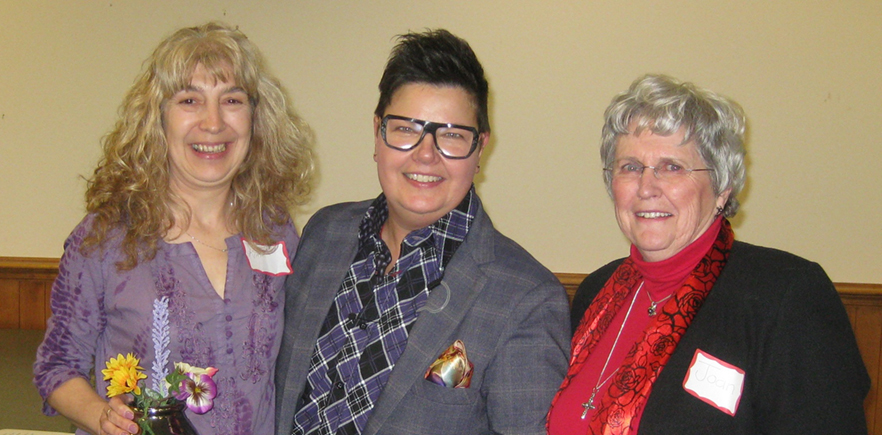 Following lunch, the participants gathered to hear this year's speaker, Linda Leja. Leja is an auctionista, meaning it's her job to "raise the fund factor" for non-profits. She is one of three Benefit Auctioneer Specialists graduates in Canada.
Leja shared with her audiences her journey and personal struggles.

"She's really fun and had quite a remarkable story to tell about her journey, but she interspersed some really difficult topics with some really good humour…people were like wow you're going to have to really work to top her next year because she was really amazing," noted Wolf.
To add to the message of self-care and relaxation, guests walked away with gift bags that included bath salts, oatmeal to soak in, candles, tea and chocolate.
First started in 2003, Wolfe says the purpose of this annual event is to "celebrate International Women's Day, bring women together, not just women but men and women together, to recognize the strides that woman have made and connect people to each other."
According to Wolfe, she's received great feedback appreciating the event as a whole and this year's guest speaker. It's an event that is highly anticipated each year, with several people attending since its inception in 2003.
"They love it it's an event that really seems to just resonate with them," said Wolfe.
Wolfe says events like these are aimed at strengthening military families, adding to their learning experiences while giving them a chance to connect to each other.
She also adds the day would not have been possible without the help of her team of volunteers.