Making the Most of the February Long Weekend
Though not a federal holiday, two-thirds of Canadians live in a province that has a provincial holiday on the third Monday in February. 
Ontario, Alberta, British Columbia, Saskatchewan, and New Brunswick all celebrate Family Day, while Manitoba celebrates Louis Riel Day,  PEI celebrates Islander Day, and Nova Scotia celebrates Heritage Day, leaving only Quebec and Newfoundland without a February holiday.
In at least British Columbia, the decision to add this public holiday was due to the lack of any public holiday between New Year's Day and Good Friday. Otherwise, Canadian provinces have a public holiday at least every other month. 
Because Family Day is not a federal holiday, some military personnel do not get it off. For provinces celebrating Family Day, schools and most businesses are closed.
Things To Do
New Brunswick – Family Day

Fredericton
Family Day at Science East! This Family Day, spend quality time as a whole family at the science centre. Admission is FREE ALL DAY as we invite you to share the day with us! Check it out here. YMCA Open House is a Free Community Event open to YMCA Members and the Public. Visit here to see what is planned here.
PEI – Islander Day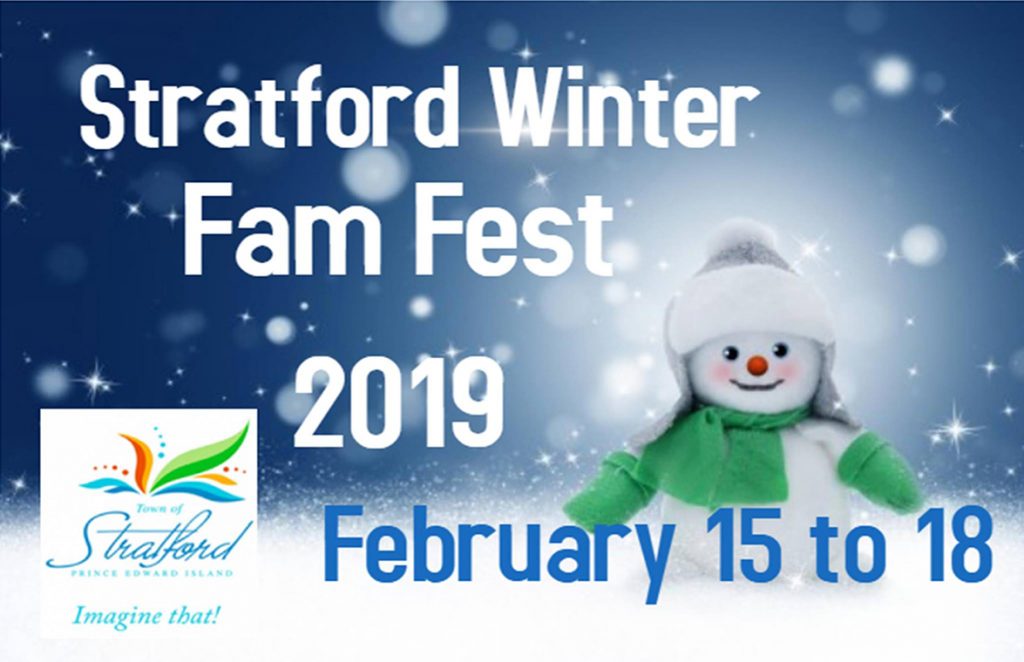 Stratford
Fam Fest Fun Fair is hosted by the Stratford Youth Centre with event taking place Sunday, February 17 1:00 p.m. to 5:00 p.m. and Monday, February 18 1:00 p.m. to 5:00 p.m.
Par-T-Perfect Inflatables, Mini Golf, Performances, Bunny Trails Pet Ranch, Craft Room, Special Guests, and so much more! Note there is a fee for some activities during the Fun Fair. Get more information here.
Ontario
CFB Kingston
If you are in Kingston, there are a variety of activities going on at the base. The base gym is hosting Field House Festival from 11 a.m to 2 p.m. Head there to keep your children busy with bouncy castles, face painting, balloon animals, games and crafts, a play zone, and special guests.
More fun activities for military families:
Skate at the arena from 2 p.m. till 4 p.m.* Please note – Children under 12 must be accompanied by an adult and wear a CSA approved helmet.
Swim at the base pool from 2 p.m. till 4 p.m..* Please note – An adult must accompany children under 12 in the water.
Bowl at the Garrison Lanes from 2 p.m. till 4 p.m.
Curl at the Garrison Golf & Curling Club from 10:00 a.m. till 2:00 p.m.
Plus, the Garrison Pub will be open and available from 1100hrs to 1330hrs. Children eat for 50% off the menu price.
No registration required for any of the events. This event is reserved for CAF team members and families, Defence team members and families, and valid Base gym cardholders.

Trenton
Families at 8 Wing in Trenton can enjoy at a Family Day public skate at the RCAF Flyer's Arena from 1 p.m to 2:30 p.m.. However, before the family skate, the National Air Force Museum of Canada is hosting Mystery at the Museum. Admission is by donation, and activities include a mug shot station, magnifying magic, forensic testing, and more. The event takes place from 10 a.m till 3 p.m.
Ottawa
Some bases are also partnering with community organizations since most MFRCs are closed for Family Day. Ottawa is partnering with Hylands Golf Club to offer a community fun-filled event called Snow Day with PSP. You can find the details here.
On Monday, February 17, 2020, head to the Canada Aviation and Space Museum! With an array of fun and interactive activities and demonstrations for all ages, you'll be sure to create lasting family memories. Find out more information here.
Canada Agriculture and Food Museum  Enjoy indoor and outdoor family fun on this special winter day. Create a beautiful craft and stop by our demonstration kitchen for some delicious fruity pancakes and maple syrup! Explore the sights and sounds of farm life through animals, exhibitions, treasures from the collection, and hands-on demonstrations. Visit here for more information.

Brighten up your Family Day at the Canada Science and Technology Museum. Explore some of the properties of light while making beautiful, illuminated displays to share with one and all. Visit here for more information.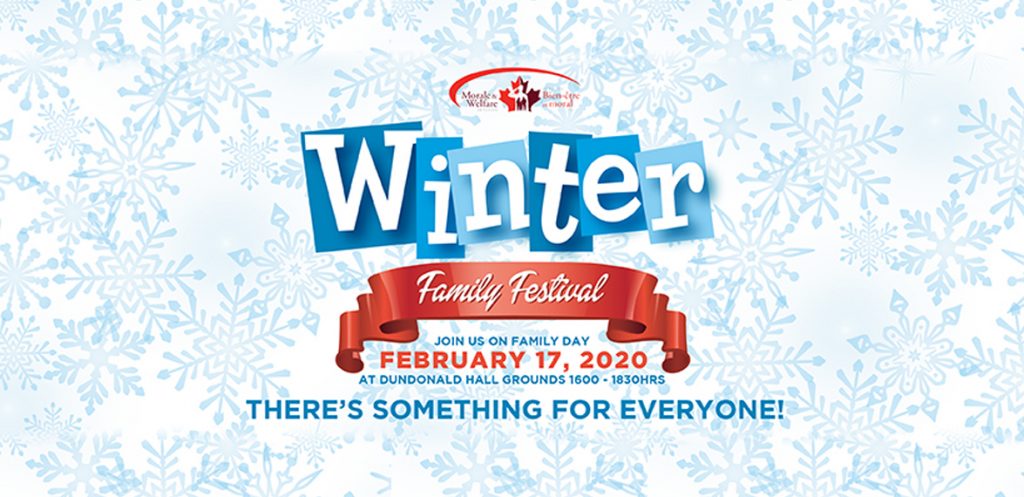 Petawawa
Petawawa is hosting their annual Winter Family Festival on February 17, 2020. Check out their website for all the details here. Family Day festivities in Edmonton are held at the Dundonald Hall. You can find more information on their Facebook page here.

North Bay
Join us at the Canadian Forces Museum of Aerospace Defence at 22 Wing/CFB North Bay for our annual Family Day fun! Try our dress-up photo booth, some museum games, and explore the museum! Always a great time! Open 10:00 – 4:00, free admission.
Manitoba – Louis Riel Day

Shilo
Although we couldn't find any events occurring on Louis Riel Day, CFB Shilo will be holding their Winterfest on Saturday, February 29th, 2020. 
Saskatchewan

 
Dundurn
Family Day at the Rink – Free Family Skate day at the Dundurn Sports complex. February 17, 2020, 11 a.m. to 3:30 p.m. For more information, visit here. Snacks will be available :Hot Dog, Chips and Drink $5 Burger and Drink $6. 
British Columbia – Family Day
Comox
FREE Family Day Have an active Family Day with Courtenay Rec!
Bring your entire family and enjoy FREE entertainers and activities from 10:00 a.m. to 4:00 p.m. at the Lewis Centre and The LINC Youth Centre on Monday, February 17th. Visit here for more information.
Esquimalt
We have all sorts of excitement in store for our 2020 Family Day event. Join us at the Esquimalt Recreation Centre for Kindergym, skating, swimming as well as a variety of games and activities that you can do as a family – and do it all for FREE. Check out our preliminary schedule here and check back later as we add more fun family activities to the list. Events take place from 10 a.m. till 1 p.m. Find out more here.
Vancouver (Mainland BC)
Join us this Family Day, Monday, February 17, 2020, and receive complimentary admission to the Museum of Vancouver on Monday, February 17, 2020. 
Witness the power of environmental activism and art, visit the Acts of Resistance exhibition and experience the power of indigenous art and activism up close and personal. Explore the Haida Now exhibition and discover the wily ways of Wasgo the Sea Wolf and many other captivating Haida stories, including the Bear Mother. Drop-in for a gallery tour of Haida Now at 11:30 or 1:30 p.m. Bask in the glow of Vancouver's Neon past in Neon Vancouver Ugly Vancouver. Learn about Vancouver's past from 1900 to 1970 by visiting MOV's History Galleries. Take a selfie with one of the Official 2010 Olympic Mascots, while remembering the #powerofsport2010. An experience the entire family will enjoy! Visit their website here. The event is supported by the Province of British Columbia.
Alberta – Family Day
Edmonton
There is a lot going on in Edmonton this weekend to mark Family Day. Family Fun Edmonton has the goods on what is happening where in the city this weekend. Visit here for more information.
Cold Lake
Snow Fever is Lakeland's premier winter festival. Enjoy fireworks, sleigh rides, pond hockey, s'mores, skating, swimming, sledding, snowshoeing and more! The action starts at the Municipal District of Bonnyville's Kinosoo Ridge Snow Resort. In addition to the usual ski, snowboard and tubing activities, there will be a number of other events happening at the Ridge. Visit here for more information.
Wainwright
Wainwright's Family Day festivities are at the Garrison Fitness Centre with games, bouncy castles, and prizes. 
More Things To Do
As a recently established holiday, there are no traditional activities associated with Family Day as of yet. Hence Canadians can use the long weekend for whatever purpose they like. If you want to make this year's Family Day one to remember? Here are some ideas to get you started:
Outdoor winter fun! It's February. Embrace it rather than avoiding it.

 

Indoor winter fun! It's February. Avoid it by staying in — board games, puzzles…
Family! Immediate, extended or adopted? Who can you gather?
Food!

 

What foods do you associate with a cold February day? Make a tradition of it by serving it every year.
Community! Search your city's website to see activities planned in your community.
Explore! Play tourist in your town.
Service! Help others. Search non-profits in your area that could benefit from your time.
Home! Improve your home with a small beautifying or organization project. Taxes!

   

Get a thrill out of getting this done!
Plan and book your summer vacation!

 

Experts agree you save money by booking ahead!
Have a fantastic weekend whatever you choose to do!