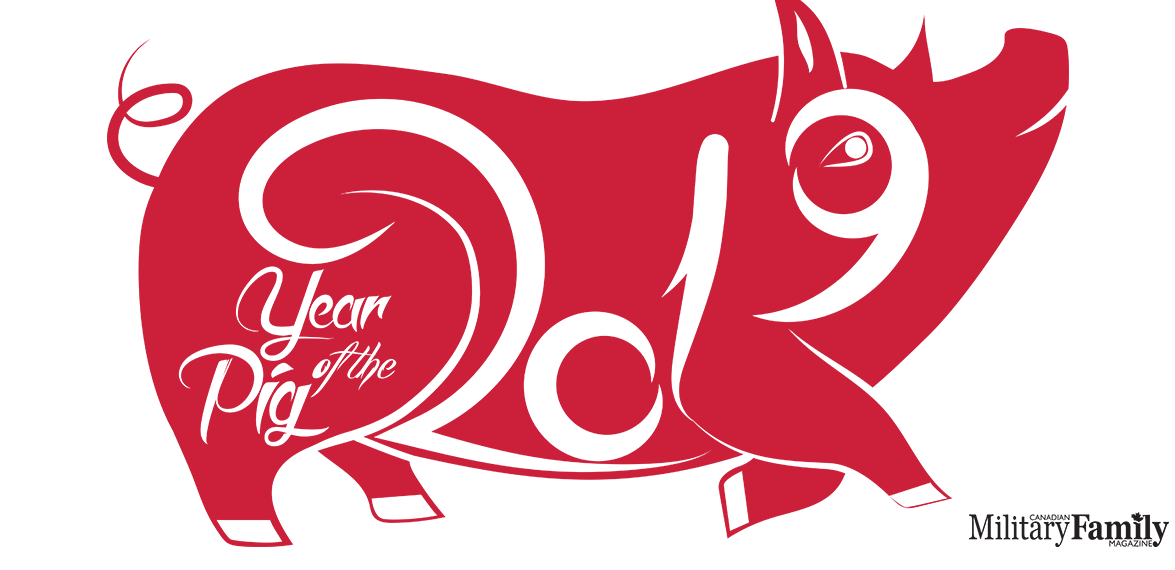 Tomorrow marks the beginning of the Lunar New Year which also marks the beginning of the Year of the Pig. 
In China, the Lunar New Year is also known as the Spring Festival. It is a time when people mark the end of winter and welcome spring. 
The festivities and celebrations begin with the first new moon of the lunar calendar and will end with the first full moon 15 days later. 
The Lunar New Year is based on the lunar calendar and begins when the new moon appears between January 21 and February 20. 
The year of the Pig is the last year of the Chinese zodiac cycle. There are 12 different animals, representing 12 different years, but those years cycle through 10 heavenly stems and 12 earthly branches. The Chinese zodiac is very important for many people as they use it to help them make significant decisions, such as when to marry or have a baby. 
As this is the last year in the cycle, it can indicate wealth and fortune. This is an excellent year to make money and invest money. It should also be a year of joy. People born in the year of the pig are supposed to be happy, loyal, and social, though sometimes naive or gullible.

The Lunar New Year celebration is traditionally a very important time to spend with your family, which has an interesting consequence as it causes the largest human migration in the world. It is often referred to as the Spring Migration. Celebrations will often include special foods, fireworks, and gifts are exchanged, as well. The end of the celebration is marked with the Lantern Festival.
Red must be worn during the Spring Festival, not only is it for luck and prosperity, but it also helps scare away the "Nain." The Nain is a mythical creature, and one of many legends concerning the Spring Festival. 
Basically, once a year, a monster, the Nain, would come and terrorize the people. Most people would hide in their homes until it left until they discovered what scared it, the colour red, and the loud noises from fireworks. This is one reason why everyone uses red decorations, wears the colour red, and celebrate with magnificent fireworks displays.
Click the highlighted words for fun facts about Chinese New Year, and information on the Nain.