Invictus Games Creates Strong Bonds
Twenty-eight former and currently serving ill and injured Canadian Armed Forces (CAF) soldiers battled against personal challenges to compete in the 2016 Invictus Games, conquering the unthinkable. Invictus Team Canada earned 22 medals over the course of four days, but as anyone there will tell you, it's not really about the medals.
"I've been hugely honoured to hand out gold, silver and bronze medals over the course of this competition but what meant most to me was handing out your Invictus Foundation medallions this evening. Those medallions are the real prizes for the years of intense rehabilitation you've put yourselves through to be here.
"The competition has been fierce with performances of the highest international standard across a number of events, but what inspired me was the courage to make it to the starting line, to take to the field or to dive in that pool, motivated by the goal of giving it your all, medal or no medal," said Prince Harry at the closing ceremony of the 2016 Invictus Games in Orlando, Florida, Thursday night.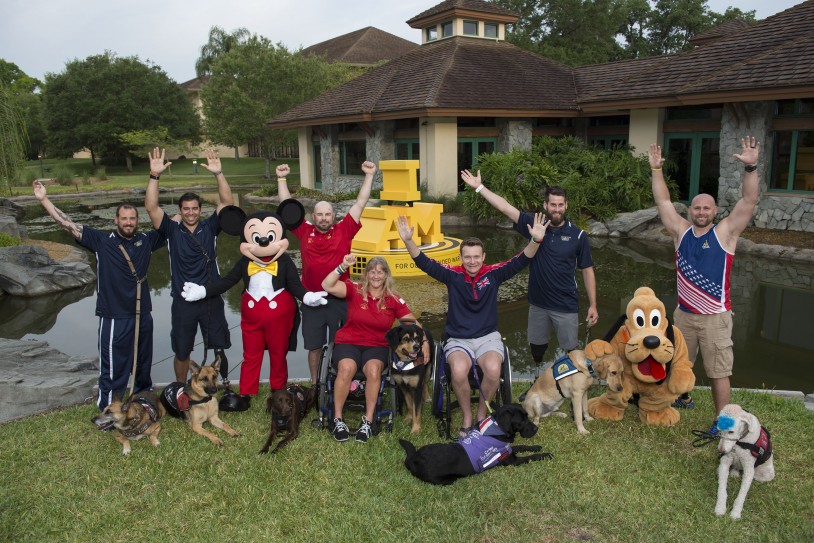 That's a sentiment shared by Rhonda Crew, spouse of Team Canada competitor Duane Bryson.
"All anybody really cares about is the start line, the finish line is a bonus. The fact they've gone through the injuries or illnesses or issues and made it here means they've won already," said Crew.
Crew's husband, retired Sgt. Duane Bryson, served as a Search and Rescue Technician in the Air Force. Bryson nearly drowned while diving on an overturned ship during training. Bryson went three minutes without oxygen before resuscitation and as a result suffered brain damage.
At the Orlando Invictus Games, Bryson competed in sitting volleyball and track field and Crew says she hasn't seen him smile this much since his injury as he has this past week.
"The atmosphere is amazing. There's so much caring and love for every athlete, regardless of country regardless of injury. It is all like a big family of people who have so long been under recovery that they are so happy to be with people that are so similar to them. Honestly, it feels like a warm hug here," stated Crew, also Chief of Nursing Services for the CAF.
According to Crew, the camaraderie extends beyond fellow countrymen. Take for example the story of Jordanian Ulfat Al-Zwiri. While competing in the women's 100 meters dash, Al-Zwiri's wheelchair locked, making it difficult for her to cross the finish line.
"All of Team Canada and all of the spouses were just up in the stands going 'Jordan Jordan' as the poor girl tried to hop the wheel in at the end. It was just so inspiring," recalled Crew.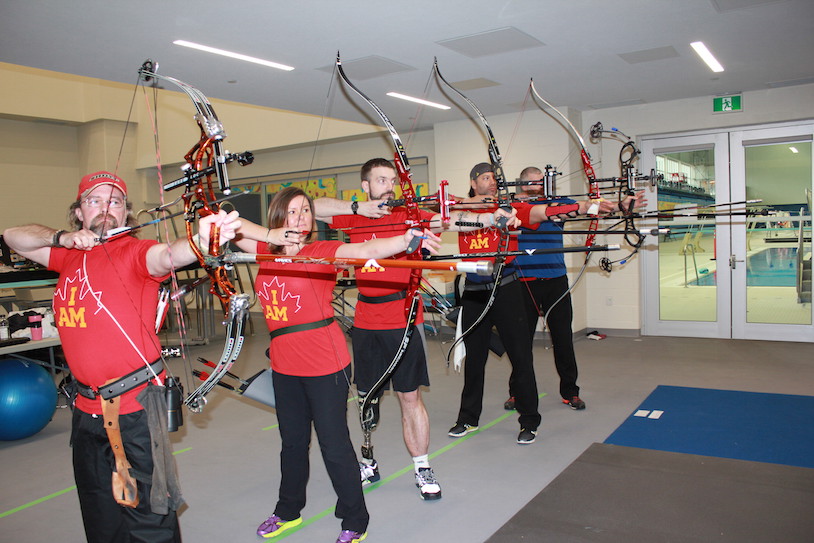 As an added bonus to what Team Canada had already accomplished, the team won ten gold medals, eight silver medals and four bronze medals.

"Every one of you have demonstrated a level of strength and commitment above and beyond any other athlete. Before facing the difficult training require of elite athlete, you overcome tremendous personal challenge due to your service to Canada.
"You have already succeeded as an athlete and as a team. Your achievements inspire your family, your friends and the soldiers that have had the honour to meet you. said Gen. Jonathan Vance, Chief of the Defence Staff in an open letter to the Invictus Team.
The Minister of National Defence and the Minister of Veterans Affairs also took to congratulating the team on their accomplishments.
"The strength and perseverance our athletes have shown throughout the 2016 Invictus Games are a true testament to the character of our past and present service men and women. Over the past few days, our Veterans demonstrated incredible bouts of sportsmanship and athleticism. They competed with the same pride and honour with which they served and continue to serve our country. Congratulations on your outstanding accomplishments in Orlando," said Kent Hehr, Minister of Veterans Affairs and Associate Minister of National Defence.
Realizing that recovery is not possible without the support of family and friends, the Invictus Games made it a point to include the competitors support team. Competitors were able to bring two friends or family members. Their travel, accommodations and food were paid for. Family members were also invited to walk with the competitors during the closing ceremony.
Though the 2016 Invictus Games came to a close Thursday, May 12, this is just the beginning for many of the competitors. Team Canada competitors have created strong bonds and some will continue to train together.
"We've created a new family atmosphere we didn't have before," said Crew.