Trending
Garrison Petawawa gave back to their community with Chilli Cook off and Annual Pancake Breakfast
GARRISON PETAWAWA – Personnel at Garrison Petawawa are giving back to the community with their wholehearted support of the Renfrew County United Way Campaign.
As part of the National Workplace Charitable Campaign, the garrison hosted a pancake breakfast at Normandy Court on Friday. Among those serving pancakes to the troops and civilian employees were Garrison Petawawa Commander Colonel Louis Lapointe and 2 Canadian Mechanized Brigade Group Commander Colonel Jason Adaire. Garrison Petawawa is hoping to raise a total of $75,000 this year.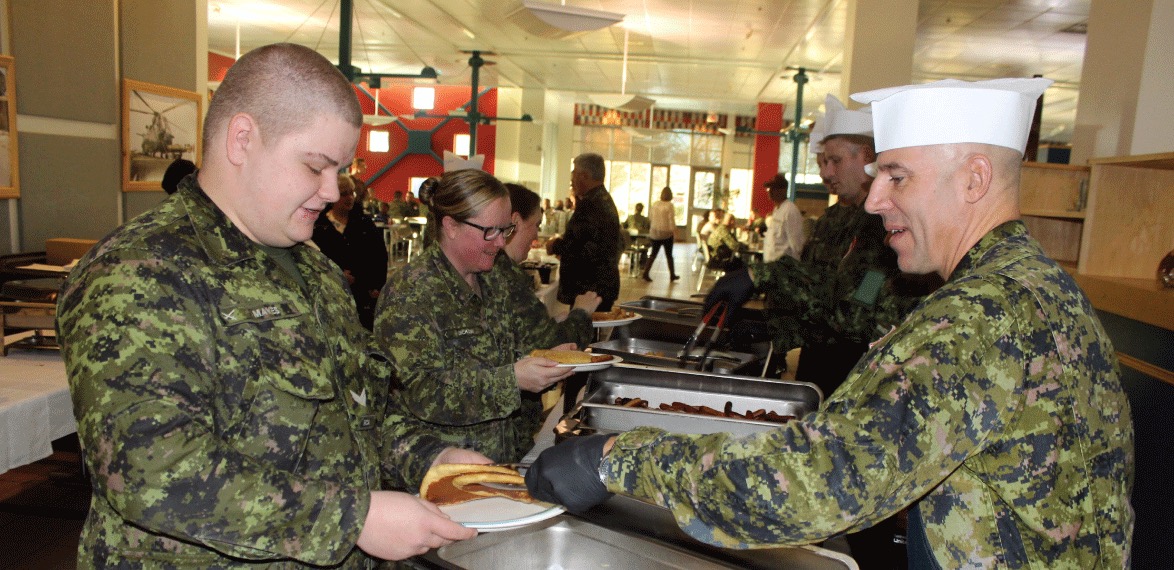 "We are a big part of this community," said Colonel Lapointe. "We are with our families 14,000 people, so when we fundraise for United Way, our great partner, our soldiers give back. For us this is fantastic."
The breakfast normally acts as the campaign launch for the garrison, however, it was moved to later as many troops were still deployed overseas or away on exercises. Colonel Lapointe said he is especially supportive of United Way making it a point of visiting all lodger units to encourage their involvement in the campaign. Earlier this week, 4th Canadian Division Support Group (4CDSG) and the Real Properties Operation Unit (RPOU) hosted a Chilli Cook-Off event. Eight volunteer chefs put their chilli to the test to earn bragging rights for the year. That event, alone, raised $215 for United Way.
"The big activities are just starting now," explained Colonel Lapointe. "It's something to tell people to donate but if you can relate the experience and where the money is going to go and how it will change their lives or their neighbours – that's the message we are trying to get through to our soldiers."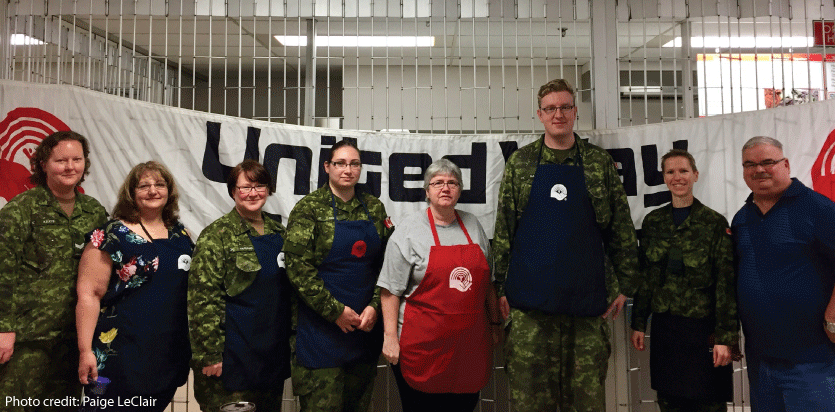 According to the United Way, the organization helped change the lives of 5,139 individuals in Renfrew County in 2017. Partner agencies that were supported were the Petawawa Military Family Resource Centre, Robbie Dean Family Counselling Centre, Killaloe Community Resource Centre, Family and Children's Services of Renfrew County, The Grind, Boys and Girls Club of Pembroke, Hospice Renfrew, North Renfrew Family Services, Salvation Army/Yakka Youth Centre, 211 Ontario, and Arnprior Family Preschool Resource centre. United Way executive director Pat Lafreniere underscored the importance of having the Canadian Armed Forces (CAF), and the Department of National Defence (DND) engaged in the campaign.
"This isn't really just a United Way campaign here at the garrison, it is a Government of Canada charitable campaign," "They do direct back to the local United Way which means we are improving lives here in Renfrew County. We want to increase the lives that we are changing in here in this community. Last year, we changed over 5,100 lives so we want to put that number up. We know there are a lot more people out there who need assistance through United Way programs."