CAF Taekwondo Team earns two gold and one bronze medals in Rio de Janeiro
The Canadian Armed Forces CISM (International Military Sports Council) Taekwondo Team competed in the CISM World Military Taekwondo Championships in Rio de Janeiro, Brazil last month. 
The team won two individual Gold Medals in the Women's Division and one individual Bronze Medal in the Men's Divison. Team CF was also awarded top third female team out of 24 countries. 
"It was a success that we haven't seen in over a decade, so it was a huge success for all of us," says Major John Kim, team captain, manager and assistant coach for the CAF Taekwondo Team.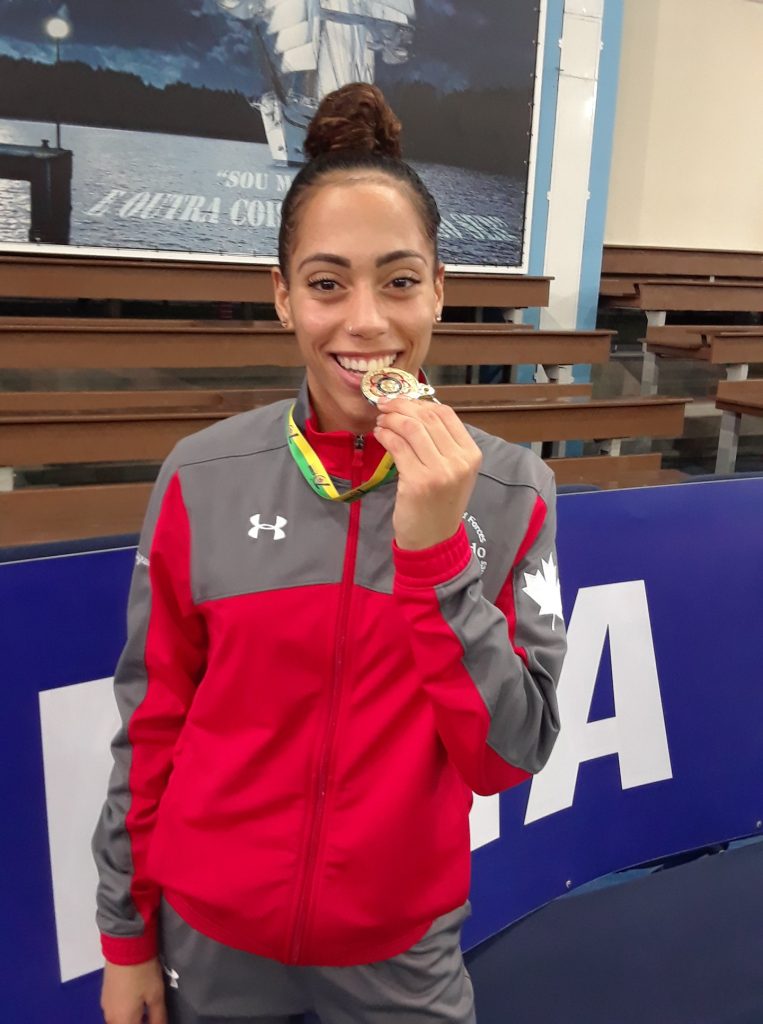 The team is comprised of seven athletes, with two having joined the CAF less than a year and a half ago. Kim and Grandmaster Choung, head coach, were able to quickly integrate the Primary Reservists into the team very quickly.
Kim says before selecting someone to become an athlete to represent the CAF, they need to demonstrate a certain level of accomplishment in the civilian world. Typically they will scout and recruit fighters at the annual Canadian Nationals where national level fighters represent their respective provinces. 
While the team tries to recruit CAF members from all over Canada, this year all of the Taekwondo athletes are from the Greater Toronto Area, and all happen to be Primary Reservists. 
"Reservists tend to have better access to proper coaches, and training equipment and facilities," says Kim. "As well as being reservists on Class A, they tend to have a little bit more flexibility to actually dedicate time to train in the sport rather than the demand of a full Regular Force personnel."

He hopes that the team will gain representation from across Canada as well as having fighters from the Regular Force. However, they have not been able to find the skills and experience of Regular Force members at a high enough level for CISM so far.
On average, high-performance athletes at this level train for no less than 12 hours a week, and they train for an entire year for the CISM Championships while traveling and competing at other tournaments.
Currently, the CISM Taekwondo team has already earmarked one or two fighters who are destined for the Olympic Games in 2020 and 2024.
"We are not there to win mentally, but we are there to produce medal winners."