BRAT pack reuniting in Comox
Remembering the good old days from being stationed in the quaint town of Zweibrucken, Germany will be the highlight for the BRATs of 3 Wing RCAF gathering in Comox, B.C. on the weekend of Sept. 11.
Loosely being dubbed the 50th reunion celebration, the reunion is for the children of the Canadian Forces members who were stationed in Zweibrucken, Germany. Many of the BRATs, British Regiment Attached Travelers, expected to attend the event lived at this base until it closed in August 1969.
The significance of this reunion is not lost on the event organizers and is highlighted in the promotional material.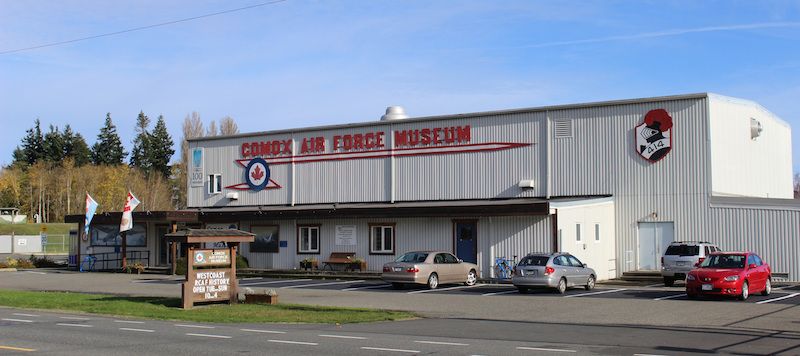 "Realizing that so many years have passed since most have seen each other, this reunion will possibly be a last opportunity for some to attend such a gathering. So, if you are wondering if you should make the effort and expense of attending, ask yourself… Will I get another chance?"
The reunion kicks off on Friday, Sept. 11 with a meet and greet in the 888 Wing RCAF. During the day, Saturday guests can take guided tours of the RCAF Museum and the Heritage Airpark.

The 19 Wing Officers' Mess will be the stage for the semi-formal gala. Attendees can expect a night where they will dance away to music from the 50s and 60s. There will also be a photographer present throughout the weekend.
"All are very excited to reunite and reminisce with friends from their years spent at 3 Wing Zweibrucken German and to reflect on the years and their lives since they last saw each other. Many will no doubt be making new friends over the weekend," said Godfrey.
Special arrangements were made with West Jet to offer a discounted rate at 10 per cent for guests flying in for the event.
Attendees are expected to be coming from all over the country: Ontario, Nova Scotia, different parts of British Columbia and even from Germany. The guest list for the BRAT pack numbers 57 with a total registration of 80.
Get More! Receive six issues of Canadian Military Family Magazine in your mail box for only $17.95! Click here to subscribe NOW!