Province to Introduce Legislation to Guarantee Injured Military Reservists Returning to Civilian Jobs
The Province of Ontario is introducing new legislation that could potentially guarantee military reservists can return to their civilian jobs after a deployment, even after a physical or mental injury.
If the new legislation is passed, it will allow reservists the time to recover from injuries sustained during their military service.
"We often think of the physical injuries soldiers suffer, but mental trauma experienced is no less severe," said Monte McNaughton, Minister of Labour, Immigration, Training and Skills Development. "The brave men and women in our Canadian Armed Forces put their lives on hold to protect our freedom. They deserve to know that their job will not only be protected when they're away but also should they need time to recover from physical or mental injuries."
There are currently close to 11,000 Reserve Force members living in Ontario that would benefit from such legislation.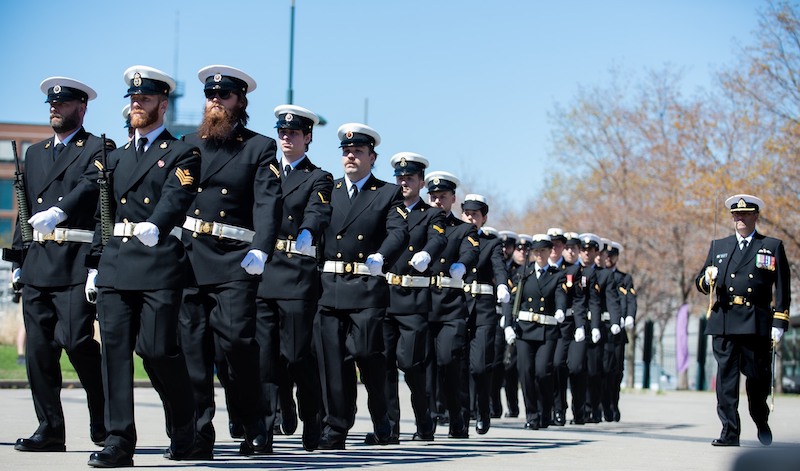 Deploying for National Emergencies
The proposed legislation also makes a provision that would make Ontario the first province, according to a press release from the province, to allow reservists to respond to and deploy on domestic emergency operations even if they just started a new job.
Domestic emergencies can include recovery from national disasters and search and rescue operations.
Reservists could also enjoy job-protected leave when deployed internationally or on a military exercise after two months instead of the current three. International deployments include pre-deployment and post-deployment activities.

"Our Citizen-Soldiers, the men and women who proudly serve Canadians in our nation's uniform, will truly benefit from these incredible new protections.
"The changes in the law will give our reservists the comfort and peace of mind they need to ensure that their jobs will be there for them when they are done serving our country, whether at home or abroad. The changes also reassure our Citizen-Soldiers that when they are called upon to serve in a time of need, or, if that service and sacrifice results in physical or mental injuries, that they won't need to worry about being abandoned in their darkest hours. Premier Ford and Minister McNaughton should be proud of introducing changes that ensures the great province of Ontario has the backs of those who serve," said General Rick Hillier (retired), Former Chief of the Defence Staff of Canada.
Those on reservist leave are entitled to return to their current position or, if it no longer exists, a comparable position. According to the statement, their seniority and length of service credits would continue.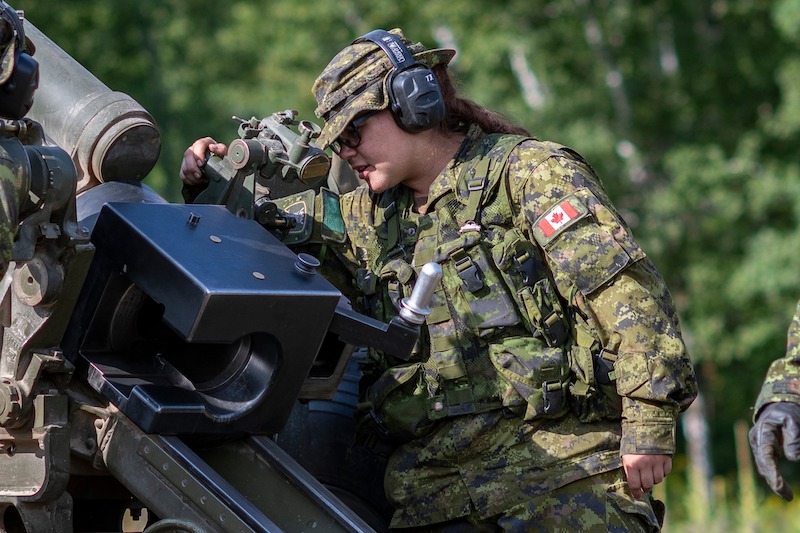 Alleviating Reserve Shortages
The Province of Ontario highlighted that these new changes if passed, can help the Canadian Armed Forces (CAF) to alleviate its shortage of reservists and generally of the CAF. Currently, one in 10 positions of the military's 100,000 positions is unfilled.
"Military Leave is key to helping unlock the potential of the many Canadians who serve in the Reserve Force by giving them peace of mind while participating in military operations or activities. Expanding eligibility to include time to recover from injuries sustained by military service further enables Reservists to deliver full-time capabilities through part-time service in their communities, and around the world," said MGen. Rob Roy MacKenzie.