Large and comprehensive Army training taking place in Wainwright
The largest and most comprehensive Canadian Army training event of the year is currently underway.
Nearly 5,000 personnel from Canada and four other nations are set to begin Exercise MAPLE RESOLVE 2017 at the Canadian Manoeuvre Training Centre in Wainwright, AB.
Running from May 14 to 29, the exercise will confirm the high readiness of Task Force Tomahawk soldiers, based out of Petawawa, ON. Task Force Tomahawk will assume the responsibilities of being the Canadian Army's high readiness brigade from July 1. Task Force Tomahawk, comprised of soldiers from 2 Canadian Mechanized Brigade Group, will be expected to be readily available for missions in Latvia, Iraq, Ukraine and any other place in the world that the Government of Canada directs in 2017 and 2018.
Exercise MAPLE RESOLVE 2017 is the final component of the Canadian Army's Road to High Readiness training program.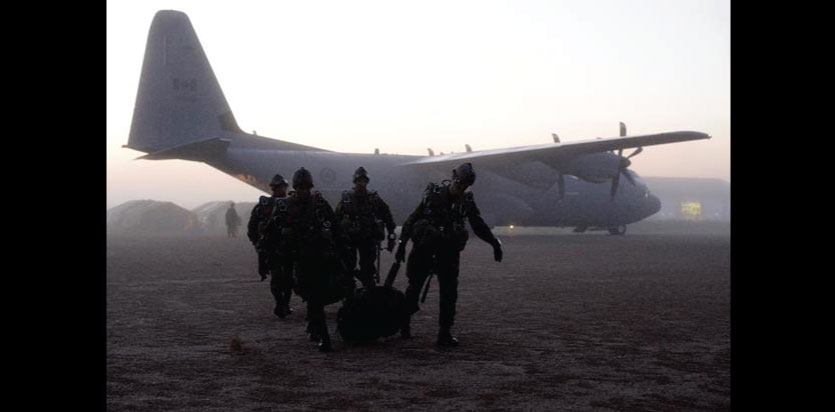 "The following year is going to be extremely busy for the men and women of Task Force Tomahawk, as we deploy all over the world on behalf of the Government of Canada. Exercise MAPLE RESOLVE is the final test in proving that this Task Force is ready to undertake any mission, in any condition. I am proud of the skill and professionalism of these warriors and proud to have them represent the Canadian Army abroad," said Col. Conrad Mialkowski, Commander Task Force Tomahawk.

Besides the 4,000 Canadian Armed Forces (CAF) members attending this exercise, soldiers from the Australian Army, British Army, New Zealand Defense Force, and United States Army will also be in Alberta for MAPLE RESOLVE.
As largest annual Canadian Army exercise, MAPLE RESOLVE 2017 will test soldiers in a dynamic, multi-element, combined arms, force-on-force scenario against an enemy. The conditions of this exercise closely mimic those found in a real deployment.
A large air contingent is also expected to be in attendance, including members from the Royal Canadian Air Force and United States Army National Guard. Some of the aircraft include: Canadian CH-147F Chinook and CH-146 Griffon helicopters, a King Air B200, a CC-130J Hercules transport aircraft and CF-18 Hornets. American aviation assets include UH-60 Black Hawk, UH-72 Lakota and CH-47 Chinook helicopters, and Unmanned Aerial Systems.
"Exercise MAPLE RESOLVE is an immensely complex undertaking. Creating a realistic training environment that adequately prepares soldiers for a wide variety of tasks requires an intricate integration of assets from the Canadian Army, Royal Canadian Air Force, and international partners and allies. The result is an exercise, that above all other things, confirms Canadian Army readiness to tackle a wide spectrum of missions in a complex global security environment," said Col. Peter Scott, Commander Canadian Manoeuvre Training Centre.