CAF to take part in Operation NANOOK-NUNALIVUT 2020
Earlier this week, approximately 350 Canadian Armed Forces (CAF) personnel deployed to Resolute Bay and Rankin Inlet, Nunavut. This deployment is part of Operation NANOOK-NUNALIVUT 2020.
Canadian Armed Forces personnel and international partners are aiming to work together and enhance their specialized Arctic skill-sets, as well as to ensure their effectiveness to operate within the High Arctic. This operation is taking place from February 24th to March 27th, 2020. 
The activities and phases of the Operation are planned and commanded by Joint Task Force (North) on behalf of Canadian Joint Operations Command. The Task Force comprises of Regular and Reserve Forces personnel from the Royal Canadian Navy, Canadian Army, and the Royal Canadian Air Force. International participation includes members from the United States 86th Infantry Brigade Combat Team, and 12 international divers from Belgium, Finland, and France.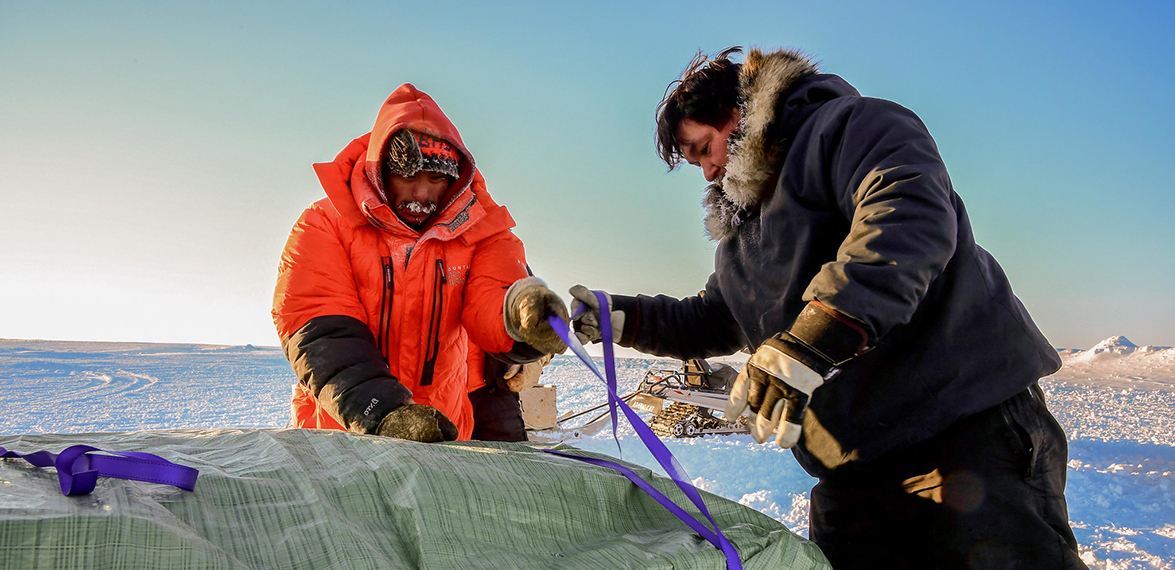 In a press release, Brigadier-General Patrick Carpentier, Commander, Joint Task Force (North) explained, "Each year, Operation NANOOK-NUNALIVUT provides us with a renewed focus on our operational capabilities and effectiveness in the High Arctic." 

"The North is a vast, harsh and unique place to operate, and because of this, careful preparations and close collaboration with our northern partners is key. Sharing knowledge with our partners and Allies will allow us to be better able to adapt to new demands and challenges in the North, and address common northern defence, security and safety concerns in the High Arctic," he added.
The activities will range from ground to underwater, to complex logistical support. The Operation is set to help demonstrate the presence and capabilities of the CAF in the region, as well as improve the nation's readiness to operate in the Arctic. Op NA-NU 20 is also working towards ensuring that Canada works effectively within northern partners and Allies.