Military family in need of service dog for child
Excited to be a new mom for the second time, Angela LaRoche was visiting her doctor for a routine checkup when the technician noticed something worrisome in the ultrasound. LaRoche recalls the room was soon flooded with technicians verifying the pictures. At twenty weeks, doctors informed Angela that they had noticed a curvature in the spine of her unborn child. For the rest of her pregnancy, LaRoche would be carefully monitored as the list of concerns for her unborn baby grew.
"Any parent or pregnant woman will know that as soon as you feel that flutter in your stomach you know that that person loves you back and that you have to protect them," explained LaRoche.
As soon as her son Joshua was born, he was taken to be checked and doctors confirmed the worst: Joshua had problems with his kidneys, he had a spinal curvature between 30 and 40 degrees, he was diagnosed with holes in the wall of his heart and Chiari Malformation, or excess fluid in the spine.
The next few years of little Joshua's life would be an endless parade of hospital visits and surgeries. Four years and ten surgeries later, Joshua's spine was fixed through bone grafting enabling him to run and jump just like any child his age. But diagnosed with autism, Joshua is one hundred percent non-verbal and doesn't respond to his name.
Joshua's autism coupled with the certainty of more hospital visits gave LaRoche the idea of getting a service dog for Joshua, who had shown a liking to his grandmother's four-legged friend.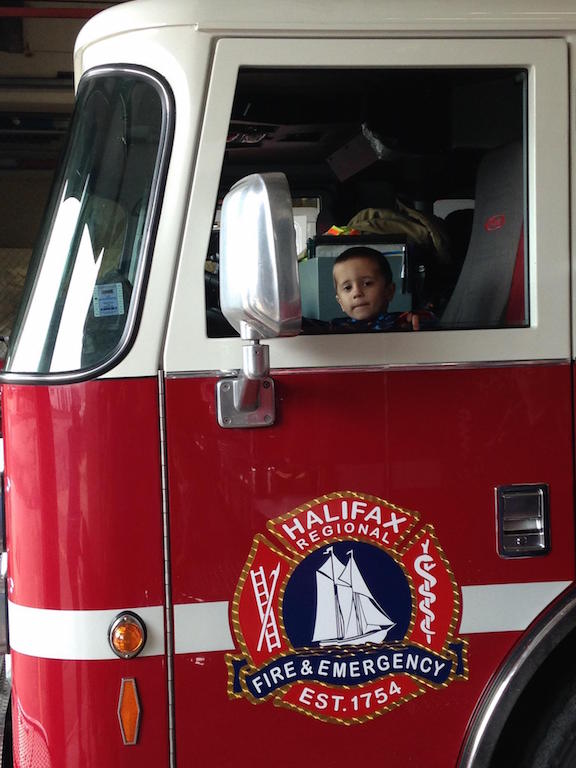 "I was watching Joshua play, and he was entertained and his smile and his laugh. I just want to see him experience that happiness for as long as possible," explained LaRoche.
LaRoche hopes a service dog can help Joshua feel more comfortable and at ease when going to the doctor and in social situations. Service dogs are known to help children with autism by being a physical anchor for the child helping them to gain independence.
"We hope the dog will provide a safer environment for Joshua, a happy, safe playing companion and more independence as he grows up because the dog is trained in so many different aspects to deal with the kind of quirks autistic kids have," noted LaRoche.
But in order to get a service dog the LaRoches need to raise $15,000. They started a campaign close to two months ago and through the help of GoFundMe and friends and family they've been able to raise $4210, but they still have more than halfway to go.
The family has received support from friends, family, and the community. LaRoche's neighbors have spearheaded a silent auction campaign to raise funds. Local businesses and restaurants have shown their support by putting up flyers and spreading the word. A silent auction will be held this Saturday, Sept. 19 at Bubba Ray's Sports Bar in Halifax, who has donated the space for this event. It is open to the public.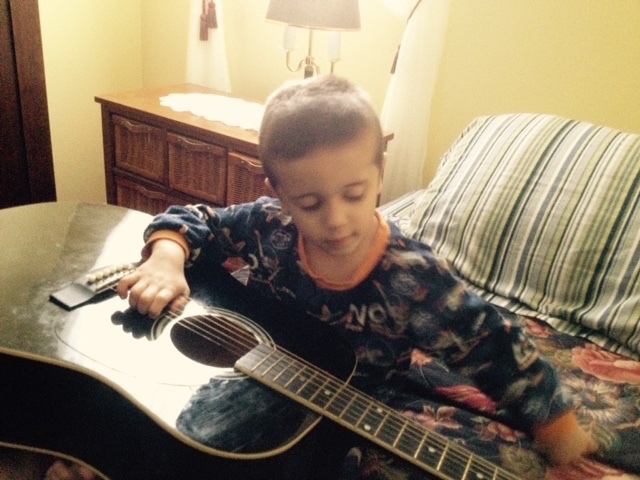 "I've learned that it does take a village to raise a child and help the child out and Halifax really cares. They've shown that they can step up for kids in times of need," said LaRoche.
The LaRoches have also received support from the military community since Angela's husband is a Supply Tech for the RCN. Throughout his six-year career, the military has stationed the family in Halifax allowing them to easily receive the medical care Joshua needs. LaRoche has also reached out to the Halifax MFRC where she attends "Coffee Connection", a social hour for military spouses.
"They just listen and let me relieve my stress so I can continue on and keep being a strong mom for my boys," said LaRoche.
LaRoche hopes to surprise Joshua with the news of his new furry friend sooner rather than later but in the meantime she and her family are taking life one day at a time and enjoying where the journey takes them.
"We are a happy four-member family who takes it day-by-day and tries to have as much fun as possible and just enjoy. You don't know what tomorrow is going to bring. That's something we've learned with Joshua and the severity of some of the situations you don't know what's going to happen tomorrow, next week or the week after that. You have to learn to appreciate your family on a day-to-day basis," said LaRoche.
If you'd like to help in the LaRoche's quest to get a service dog for Joshua you can donate to his Gofundme account  or contact Angela at [email protected].
Get More! Receive six issues of Canadian Military Family Magazine in your mail box for only $17.95! Click here to subscribe NOW!