Holiday job search strategies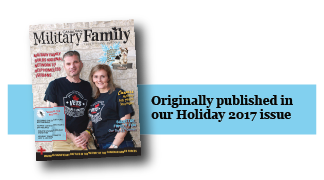 Every year, starting somewhere between mid-November and mid-December, my resume-writing business slows down for about 4-6 weeks. I am not complaining about this. As a business owner, it is hard to take a vacation. You take the work as it comes. "Make hay while the sun shines" as they say. This slowdown is how I get my holiday break. 
You see, there is a bit of a myth that "no one hires during the holidays" and job seekers tend to take a break, presuming that they will get nowhere until January anyway.
But do you know what always happens, just when I think I am ready to settle into my Christmas holiday? A panicked call from someone who never expected their dream job to be posted NOW – and they aren't ready.
Now, it is true: hiring definitely slows down over the holiday season. People are taking a vacation, sales (other than retail) tend to slow down, and hiring decisions are delayed. However, some hiring decisions can't be put off, and some hiring will go on. So, if you're job searching, it can be a great time to kick into high gear.
Believe it or not, December can be a promising time to secure a new position. Company leaders also have end of year goals, and new year's resolutions. They may be hoping to start the new year with the right talent already on board. And with so many people postponing their job search until January, there's less competition during the holidays.
This holiday season, why not get a jump on the competition and get your resume noticed during the holidays? Trust me, I know that it's already a hectic time of year. No one wants to juggle holiday events and preparation with the stress of a job search. But what if you can make the two work together?
Intrigued? Consider these holiday job search tips, prepared with help from my colleagues in career services across Canada:
Network at holiday parties and events
We are often overwhelmed with invitations this time of year. As a bit of an introvert, I get a little panicky even thinking about it. But in many ways, holiday parties are among the easiest networking you will ever do. Whether you're attending an employer-sponsored party for yourself or your spouse, or an event at your children's school, your place of worship, or any other location, make the most of potential connections.
"I find that the holiday spirit makes people more inclined to help or give, so taking advantage of the high spirits while still celebrating the season can be a good opportunity to connect," says Conny Lee, Career and Life Coach at Conny Lee Career Services.
Conversation starters and small talk are remarkably simple at a holiday event. "Do you have any special holiday plans?" "Are the kids excited?" "Have you tried the eggnog? Be careful, it's strong!" And so on. Unlike a random networking event in April or September, everyone is here for the same reason. Make it work for you, and start talking. Set a goal to meet, connect with, and learn something from three to five new people at any event you attend.
Don't jump to "So, I'm looking for a job" right away. Eventually, the conversation is going to revert to the age-old question "What do you do?" or "Where are you working now?" or some version thereof.  Whether unemployed or simply looking for a new opportunity, this is your chance to make a subtle pitch. "Actually, I am currently looking for work in the ________ field." If luck is on your side, they will answer with something like "Oh, my brother/neighbour/aunt manages a ________ company. I should put you in touch." If you feel like they're interested in helping, suggest following up over coffee or lunch, but don't push it. Your goal is not obvious networking. Follow their lead.
Note that this is not the time to whip out your resume, though sharing a business card when the conversation ends is not out of line. If you are currently out of work, create a networking card to hand to new contacts.
Follow up to maintain the connection
After the event, the holidays give you the perfect excuse to follow up with a handwritten note via a pretty holiday card, or if you don't have a mailing address, a brief email or ecard also works. A second, less formal follow up can be done in the new year, perhaps via a LinkedIn connection request, or a simple "Happy 2018" note. 
"Holidays are such a great time to reach out to networking contacts," says Kristin Vandegriend, Resume Strategist and Career Development Practitioner with Career Story. "They say that people need to see your name multiple times before they remember to buy from you, refer to you, or interview and hire you, so reaching out with a card or personalized email can be a fantastic touch-base point."
The important thing to remember about networking is that it doesn't usually pay off right away. I rarely book new clients immediately at networking events, but always talk about my business and hand out a card or two. I have had people refer a friend or family member to me anywhere from three to 12 months after we initially met. 
Consider temporary holiday employment
People frequently think that only retail outlets hire temporary holiday staff. They are definitely a major source of seasonal employment, but not the only one. To make sure deadlines and goals are met, companies may need temporary staff to cover off regular employers on holiday. Check with employment agencies and recruiters to see who else is looking for extra holiday help. 

You will still get some holiday time off from work even if you're a brand new or temporary employee. Most companies are closed Christmas Day and New Year's Day (but not all – so be sure to check!). Both statutory holidays fall on a Monday this year, so if your employer is also typically closed on Sundays or all weekend, you get more of a break.
An obvious benefit to seasonal holiday employment is extra money for the season, as expenses are always high this time of year. This also adds to peace of mind, with less worrying about bills and debts, and less anxiety about getting a new job as soon as possible in the new year. A seasonal job also comes with new contacts, and we've already discussed the value of your network.
If you land a temporary holiday season job, you might even get to keep it. Companies are known to keep some of the temps they hire for the holidays. Make a good impression, and you could be one of them.
Review and refocus
With the new year coming, we are always tempted to make a list of things we feel we need to do or accomplish. That isn't wrong, but maybe there is another, more important step to take first. 
"Rather than write a list of resolutions, sit down and write out all the things you accomplished in 2017 and get yourself starting in the right frame of mind," says Maureen McCann, military spouse and Senior Career Consultant with Promotion Career Solutions.
Questions to consider include: What are the things that am I most proud of in my career/job search? What skills and knowledge have I added in 2017? What career goals have I accomplished?
Career accomplishments are not limited to new jobs, promotions, or pay increases! Your biggest accomplishment might be getting your resume updated and ready for the next big opportunity. Have you attended community events, and built your network? Perhaps you joined LinkedIn and are devoting time to online networking? If you achieved a goal or learned a new skill, you deserve to be proud. Take that pride with you into 2018 – and beyond. 
Networking Cards
Business cards are like currency when it comes to networking and meetings. You simply can't take your resume with you everywhere, and you certainly don't want to pull it out in the middle of the office Christmas party. But if you are unemployed, you don't likely have a business card, and if you're a career changer you might not want to use your regular business cards.
The good news is for a minimal investment, you can print networking cards. Online sites will print 100 for as low as $1.99 plus shipping, and office supply stores print same day cards for about $30.
Networking cards, or personal business cards, have a look and feel of a traditional business card, and give you the opportunity to provide critical career and contact information to share with people you meet in social and professional situations.
"Include your name, email, and phone number — perhaps some key words such as, 'pilot, entrepreneur, and car enthusiast,'" says Sheila Taylor, Career Coach with Transitions Counseling. "Many people want to get in touch after meeting at a party or other holiday function — this makes it easy."
"I leave the back of mine blank," says Chris Kulbaba, Employment Counsellor at London Employment Help Centre. "I write on the back of my card what we need to get in touch about as a reminder "Call Chris about an IT connection" for example… this way you reinforce the need to connect."
"Also," Chris says, "I had mine printed with my picture on the front. It's a small photo, but it helps others to remember who I am."