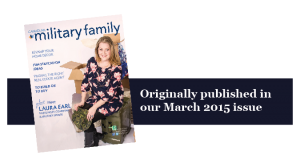 We never seem to have enough money to do all the things we want to do. This year we had to choose between going on holidays or doing some much needed (and some unexpected) house repairs. This has never happened to us in the past as we have never been in one place long enough to have to invest too much into a house. So, it was staycations for us this past year! I quickly learned that these "holidays" could end in criminal charges if I didn't make them a little more adventurous, not to mention that they weren't relaxing or fun. The criminal charges would have been against me if I heard one more, "we are so bored", "there is nothing to do" or if I had to say, "get off the computer" and "only boring people are boring"! I started trying to think of cheap (best if they were free) and interesting things that we could do together and balance that with teaching my children the art of entertaining yourself – a skill that seems to be sadly lacking in our society.
We ended up with a list of things to do over each break and challenged ourselves to complete everything that was on the list before the end of the vacation. I was determined to have a good balance of things as I didn't want to end up being like a cruise ship entertainer the entire holiday but also knew I had to steer the ship too. Making a list of "To Do's" got my entire family thinking about things that they have always wanted to do, things that they could do with little effort or money, look for things that they didn't even know existed and added a few things that would be difficult to accomplish. We all decided that it wouldn't be the end of the world if we didn't get to all of them as this was more of a guide of things we could do and a way to keep us motivated to do more than complain or sit in front of a screen.
Our March Break Staycation Challenges:
• Make snow angels
• Build snow fort
• Build a coke and methos rocket
• Read a book
• Go to the movies
• Snowshoe
• Skate on an outdoor rink
• Go bowling
• Make ice cream sundaes
• Go mini golfing
• Clean out toys (guess who added this one!)
• Wear PJs all day
• Make mini movie or music video
• Sleep in
• Go tubing
• Have a tea party
• Eat a Beavertail
• Board games night
• Order pizza
• Take the dog to the dog park
• Have breakfast for dinner
• Take a silly photo a day
• Go swimming at an indoor pool
• Bake cookies
• Get out the lego and make a city
• Snowboard for a day
• Go to a museum
• Make a snowman
• Kids make dinner
• Have a sleepover
• Do a scavenger hunt
• Give Mom three hours of peace and quiet (another of my additions)
• Visit friends
• Have a ping pong tournament
• Paper mache art (do it on a day when you are feeling brave and don't care about the mess)
• Have a chocolate fondue
• Go sledding
• Picnic in the living room
• See a play or concert
• Make a sheet and pillow fort and read in it
• Have a dinner with the fancy dishes
• Make a sculpture from the recycling
Decide what your budget is and go for it. The week will zoom by and if you are lucky you will hear laughter and see smiles more than you hear, "I'm bored" or have to pry their heads out from behind a screen.