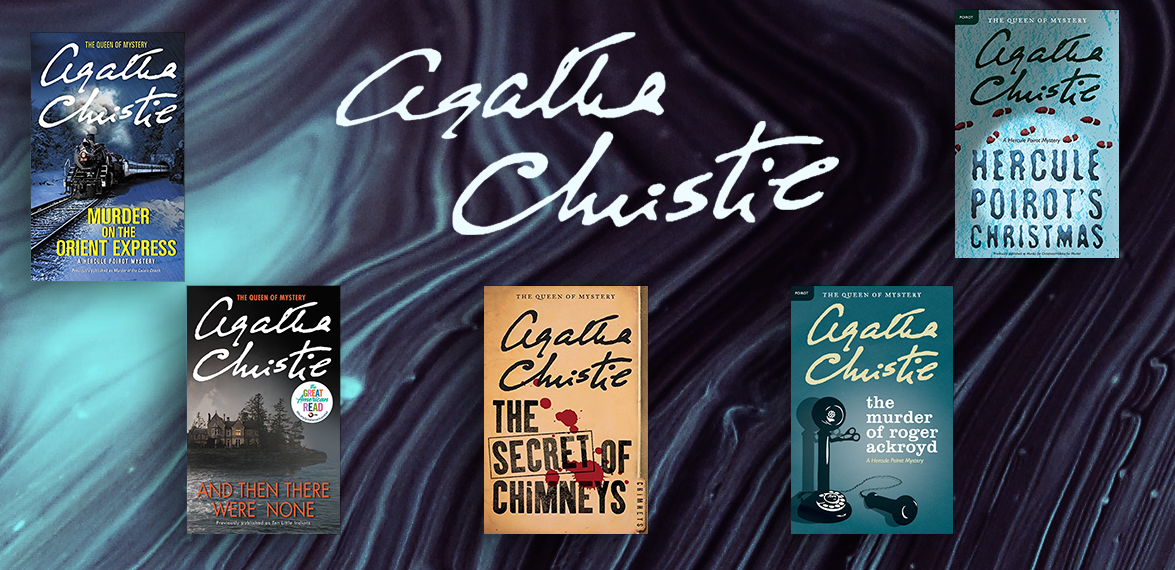 I am sure I have said this many times, but I love a good mystery, and I read them every opportunity I get. Agatha Christie is one of my favourite mystery authors, and her books rarely disappoint. So, if you have never read one of her books before, keep reading to find out about a few of my favourites.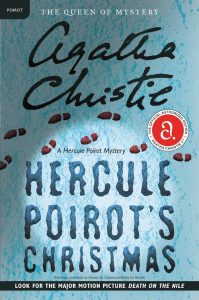 I was quite thrilled recently when I came across an Agatha Christie story that hadn't yet read. Since this state of affairs, of course, had to change, and I found myself reading Poirot's Christmas. 
It revolves around an old man, a self-made millionaire, who decides that he wants to have his family around him for Christmas. He is also an old man that loves to torment his family at every opportunity. On Christmas Eve, with an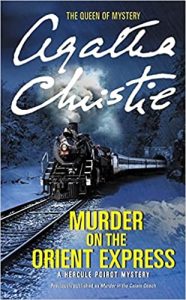 incredible crash and a loud screaming noise, they find him murdered in his room. Thankfully, Poirot is at hand, visiting his old friend who is also a policeman.
This was a fun, clever little mystery, that I think might just be incorporated into my Christmas tradition. It keeps the reader guessing and guessing, though there are clues to help you figure it out if you are paying attention.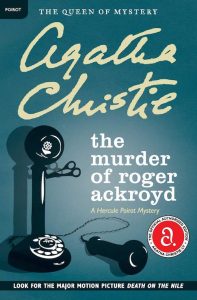 Recently, there was a new movie adaptation made of another excellent mystery from the Poirot series – Murder on the Orient Express. The train is brought to a stop by snow covering the tracks during the night, and that morning, while they are waiting for the tracks to be cleared, they discover a murder. Ratchett was stabbed repeatedly in the night, and it could be anyone on the train…
However, I think the best one to start with would have to be The Murder of Roger Ackroyd. It is a classic for a reason with its clever twists and rather surprising ending. It involves a stabbing, a poisoning, an overdose, and clever Poirot puzzling it all out. I will tell you no more because I do not want to ruin the surprise.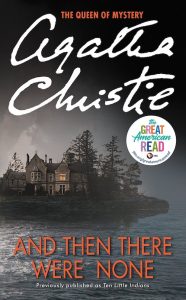 Another classic Christie mystery is And Then There Were None, which again keeps the reader guessing until the very end. Ten strangers, all seemingly unconnected, are brought together at a mansion on an isolated island. When a recording played at dinner accuses them all of the crimes, and they start getting murdered one by one, the remaining guests desperately trying to figure out what's going on before there's no one left.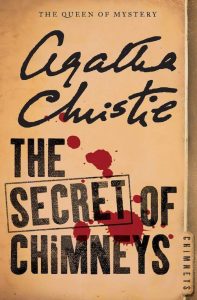 However, if you prefer a slightly lighter mystery, I would recommend reading The Mystery at Chimneys, which revolves around a young man named Anthony Cade. Cade agrees to help a friend out by running an errand for him, only to find himself embroiled in the middle of a mystery. Events come to a head at an old country estate that holds a big secret. 
Really, you can pick any of Agatha Christie's books and you won't go wrong. They are lighthearted and fun, without all the gore you find in so many books today.
Happy reading!