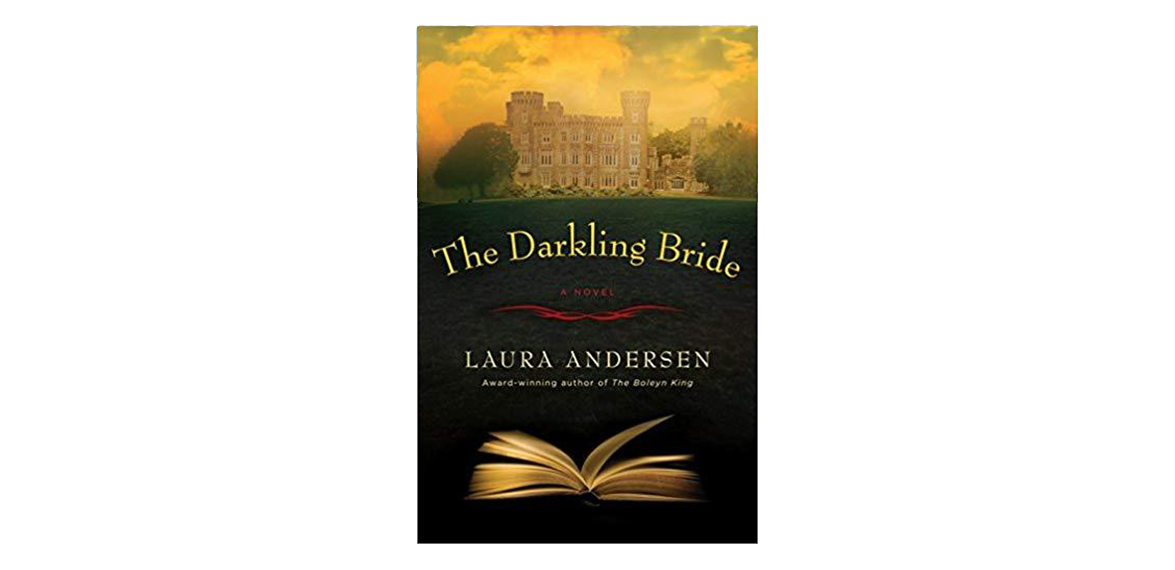 I was recently perusing my local library's audiobook collection, specifically the ones that were available for check out right then. I was on the hunt for something to listen to on my reasonably short commute to work each day. 
I came across The Darkling Bride, and when I read that it takes place in a castle in the mountains of Ireland, I couldn't check it out fast enough. 
There's even a ghost – the Darkling Bride, herself! How could I go wrong? I figured it had all the makings of a fun, entertaining read. And I was right.
The story is well written and well narrated. It is gripping, and my commutes are over far too soon. I've taken to listening to the story when prepping dinner or cleaning up after so that I can hear more of it.
The atmospheric tale shifts between modern day and the Victorian era at Deeprath Castle, the Gallagher family home for the last seven centuries. 
The book revolves around Carragh Ryan, an archivist who is cataloguing the castle library, and the family who owns the castle, the Gallaghers – both the current generation and a generation from Victorian times.
The Gallagher family has been telling a local folktale for generations, about the Darkling bride. Apparently, many centuries ago, she turned up in the area, and one of the Gallagher sons fell in love with her and married her against his families wishes, with her still haunting the castle today. 
In fact, she's sometimes blamed for the tragedies that haunt the family.

Like one tragedy where, in Victorian times, Lady Jenny Gallagher took her own life. She left behind her infant son and her husband, a well-known author who originally came to Deeprath Castle to research the local legend of the Darkling Bride.
Or like the current viscount, Aidan Gallagher, who lost his parents when he was only 10 years old. As a boy, he discovered his father in the library, murdered. 
His mother was later found in another part of the castle, dead from a fall down a set of stairs. The killer was never found – nor was the reason for these murders uncovered. The library was locked after that and only visited once a year to inspect for any damage.
Now the family is all back at the castle, along with Carragh who is working on the library collection. The police wonder if this will stir up any ghosts, and decide to reopen the two-decade-old murder case to see what they can find out.
This audiobook is an excellent choice for anyone who loves mysteries, ghost stories, tales set in Ireland, or historical fiction.
Happy Reading!