Military Brat Wins Studio Forces Prize
Nova Scotian country music singer Jason Price recently won the first Studio Forces music recording contest.
Contest judges were overwhelmed by the phenomenal talent they found in video submissions from across the country, but Price stood out from the crowd.
"I was captured immediately by his laid-back personality and his natural ability to tell a story in such an engaging and illustrative way. Once he began to sing, I couldn't escape from the rich soulful country tones of his music," said Bryan Ruckstuhl, founder Studio Forces, owner Shoebox Recording Studio.
The prize package includes artist development through Shoebox Recording Studio, song production, music video, promotional pictures, web-hosting and Porter Airlines round-trip tickets to Ottawa for a recording session.
The Studio Forces contest was open exclusively to Canadian Armed Forces (CAF) men, women and families with a passion for their country and a passion for music.
To be eligible Price had to provide proof he was a current or past member of the CAF or the immediate family of a military member. He also had to submit a 400 word biography and a video of a live performance.
"My wife Kelly actually submitted the application on my behalf.  I am especially excited about the video shoot and Bryon's mentorship. I've been part of the military environment literally since I was born and I am hoping I can represent the idea of what Bryan conceived in the best way possible," said Jason Price, country music singer and winner of the Studio Forces prize.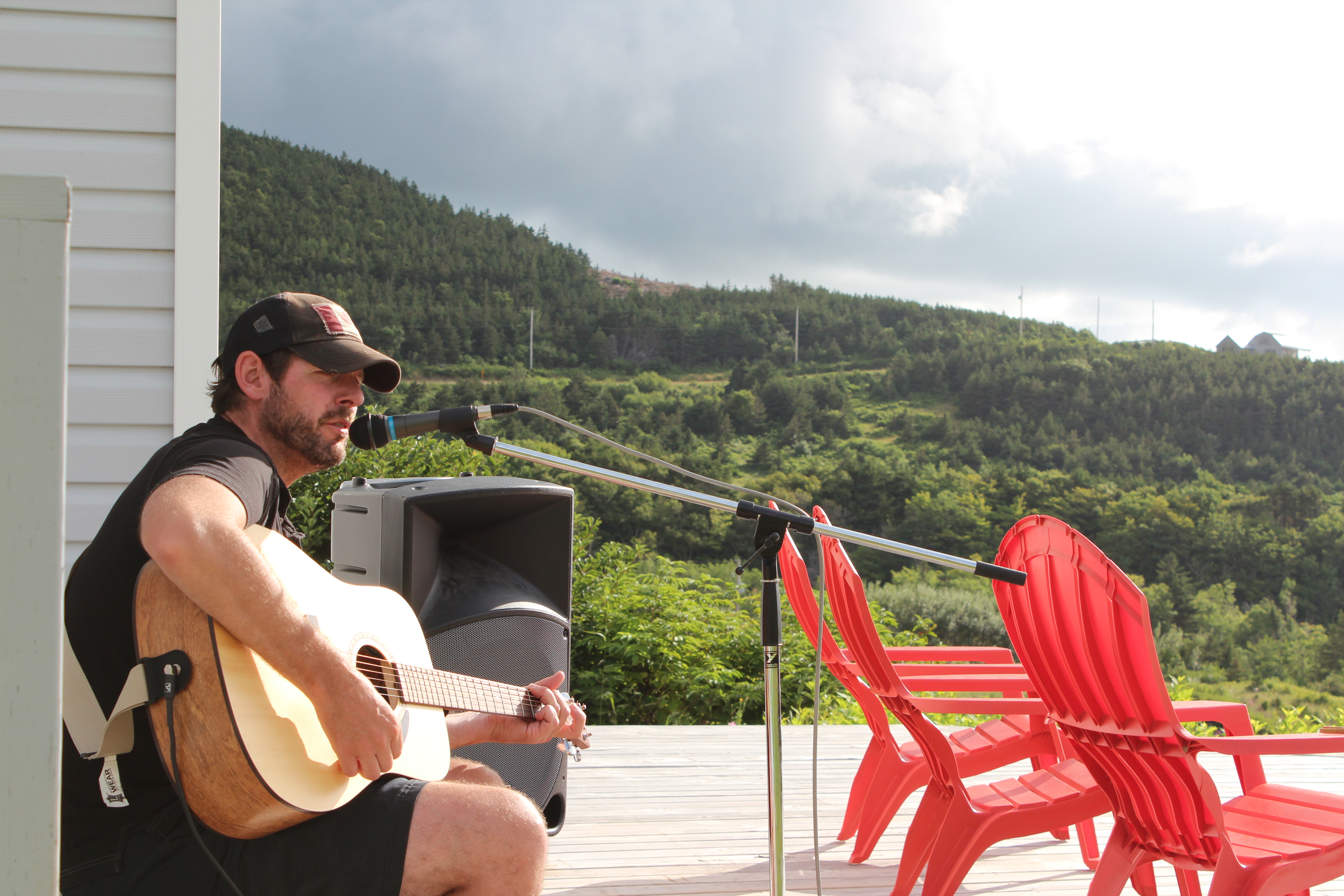 Price's music is influenced by Randy Travis, George Jones and Keith Whitley. He bought a second hand guitar in December of 2011 to teach his kids the life-lesson, if you stick to what you start you will improve and be rewarded in many ways.
That lesson became a life of music, which he shares with as many country music fans as possible.
Less than a year after buying his first guitar the fitness and sports coordinator at 12 Wing Shearwater played his first live public performance, wrote his first song, performed in a sold out show, and made his television debut on CTV Christmas Daddies.

Price followed that up by hosting a weekly acoustic open mic where he continues honing his skills as a performing songwriter. He has also become the front man of his own band and built up a local fan base while performing at multiple music venues and festivals.
Price's father, Colonel (ret.) Randy Price was a CAF search and rescue pilot.  He had a 32 year career in the CAF, rising from private to achieving his goal of becoming wing commander of 19 Wing Comox.
Price remembers his dad leaving at night after receiving a call. He wrote a song inspired by his father's dedication and the Canadian Search and Rescue motto, So That Others May Live.
"I spent grade 10 in Winnipeg, Manitoba, grade 11 in Summerside, Prince Edward Island and grade 12 in Greenwood, Nova Scotia.  I think the military family lifestyle is largely responsible for my ability to perform in front of people, quickly establishing rapport with the audience, and honestly engaging with people," said Price.
He also believes being uprooted, moved, and meeting entirely new circles of friends is something very few people can understand, and feels very fortunate that his parents made family life a priority wherever their home was.
"Growing up I had access to some of the best fitness facilities, recreation programs, and participated in family-days when we got to go up in different aircraft. There was always a sense of belonging to a CAF Search and Rescue community. They are a group of people that cared about you and your family's well being," said Price.
Price now lives in Lawrencetown, Nova Scotia with his wife, Kelly and their four children, Alex, Abbie, Luke and Blake.
Bryan Ruckstuhl, the founder of the Studio Forces music recording contest is also a military brat. As the owner of Shoebox Recording Studio in Ottawa he has nearly 20 years of real working experience in a variety of areas of the music industry. Ruckstuhl was one of the minds behind developing the Big Money Shot program through LiVE 88.5 FM in Ottawa, Ontario. This program has spent millions on Canadian talent, making it one of the biggest development programs in the world.
Ruckstuhl also co-founded Café Dekcuf, a live music venue in Ottawa. He has played shows for crowds of over 25,000 people, opening for acts like Three Days Grace, Default, Thornley, Jim Cuddy of Blue Rodeo, Hawksley Workman and more.
Combined with his experience of working live sound early in his career, Ruckstuhl has also worked as a production manager for festivals, major label artists and radio stations and is currently the production manager for Hope Volleyball Summerfest, an annual Ottawa charity event.