Love You a Latte Care Package
Is your partner deployed? Are you missing your best friend who lives in the same town, but because of social distancing you are not able to see him/her? How are your parents and siblings doing?
Want to brighten their day?
Click here for Easter Care Package ideas!
Our "Care packages" contributor Gabriela has another fantastic idea for a care package for not only deployed family members but anyone you think needs a little pick me up!
"The third care package I prepared is a caffeine one to get him through the last couple of months before he returns home! Adam loves anything caffeine so I filled it with a bunch of instant coffee, Mars chocolates and a very appropriate travel mug!"
First step: Get your box ready!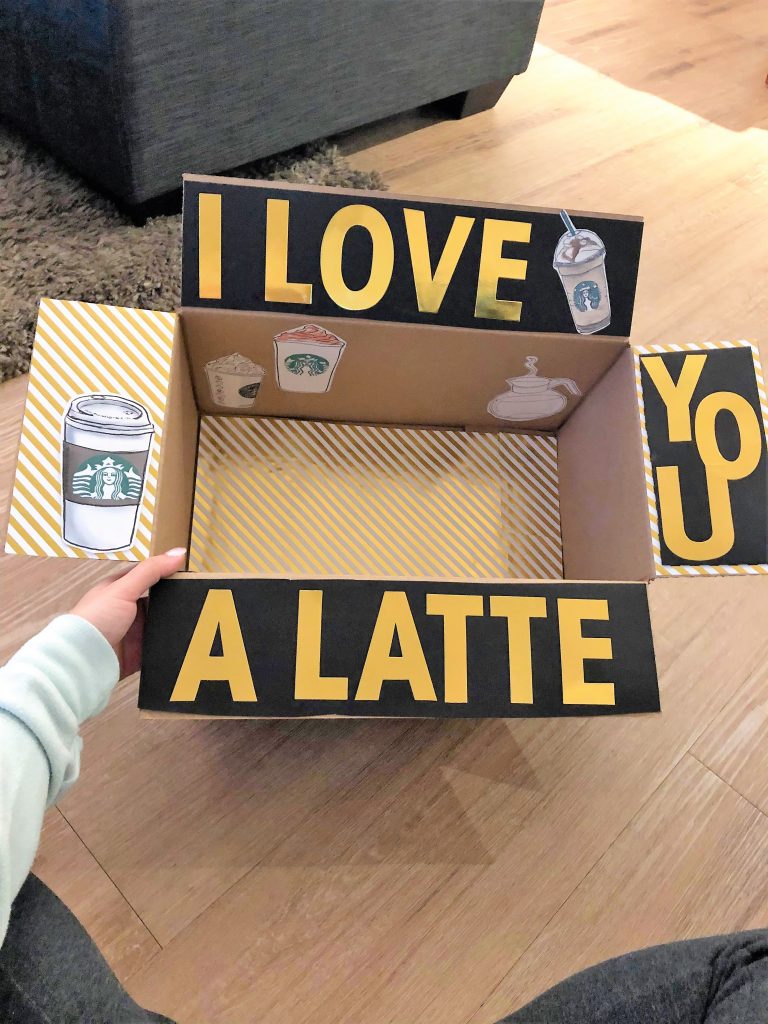 Second step: What are the recipient's favourite things?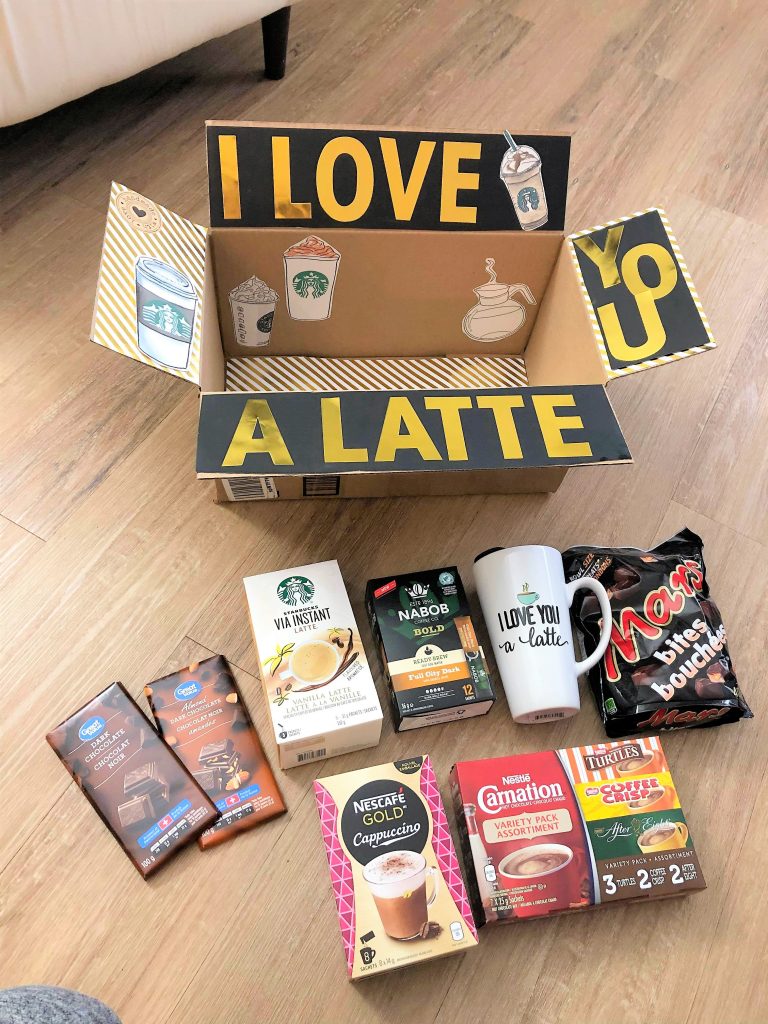 Time to pack it all up!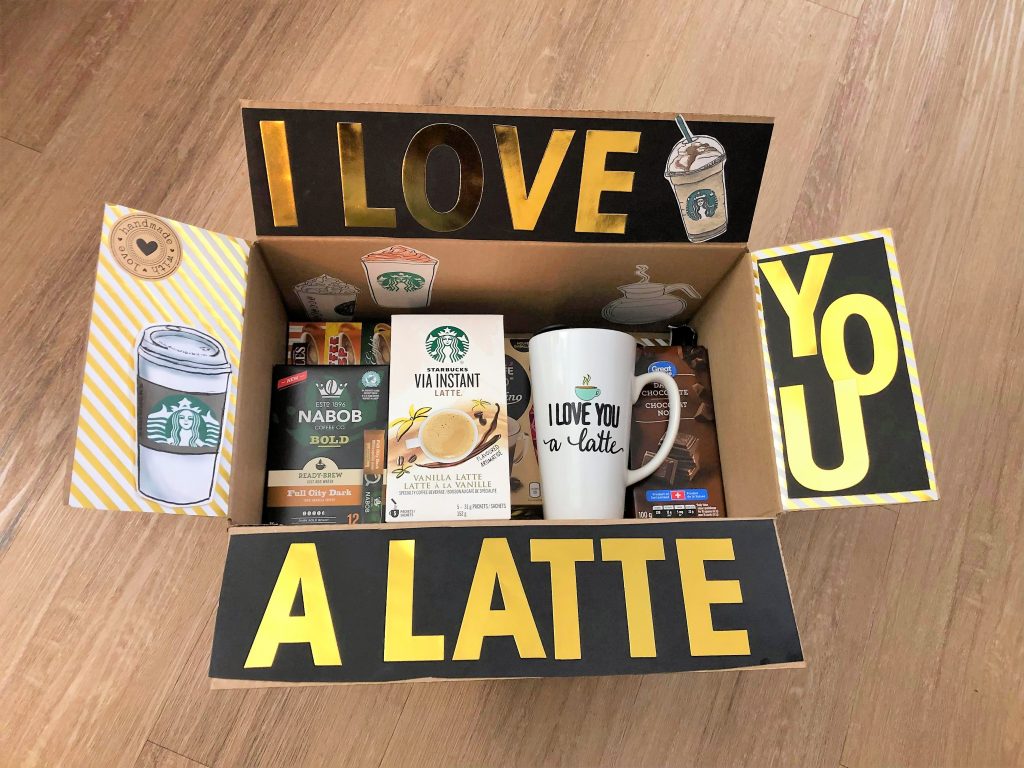 Click here for Sports and movie night care package ideas!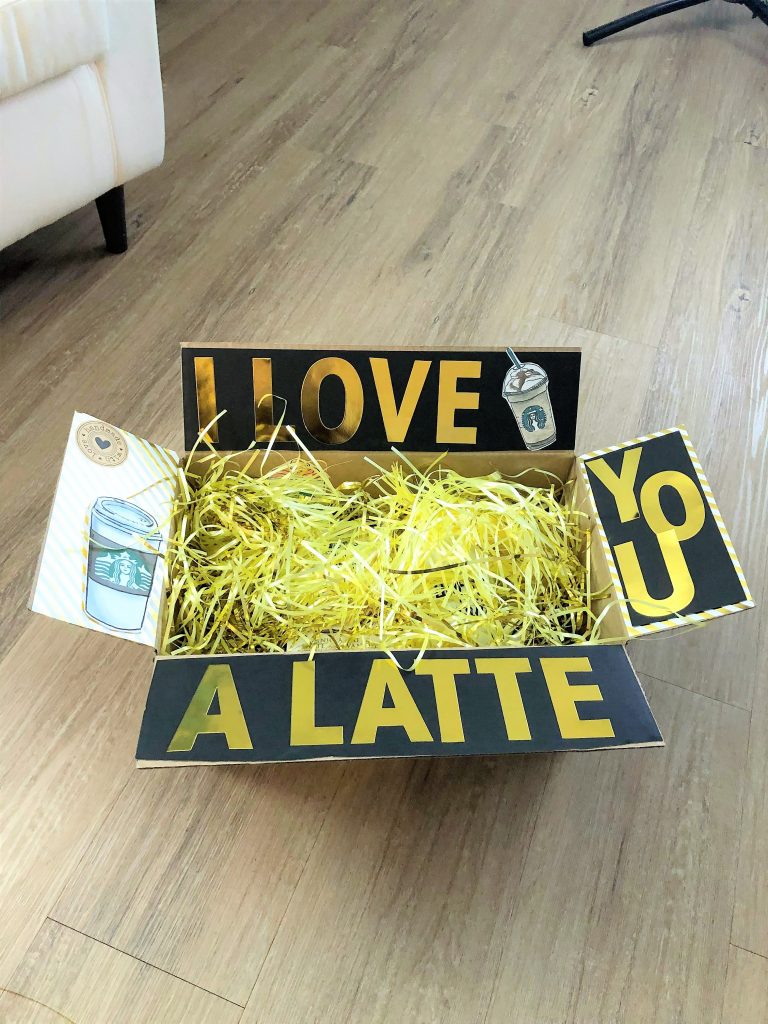 Time to drop off in the mail!
Click here to find out how to prepare your package through Canada Post if you are shipping within Canada.