HMCS Fredericton crew honours fallen with Disembarkation Ceremony
For HMCS Fredericton crew, families, and friends, it has been a devastating week as they deal with the CH-148 Cyclone helicopter accident.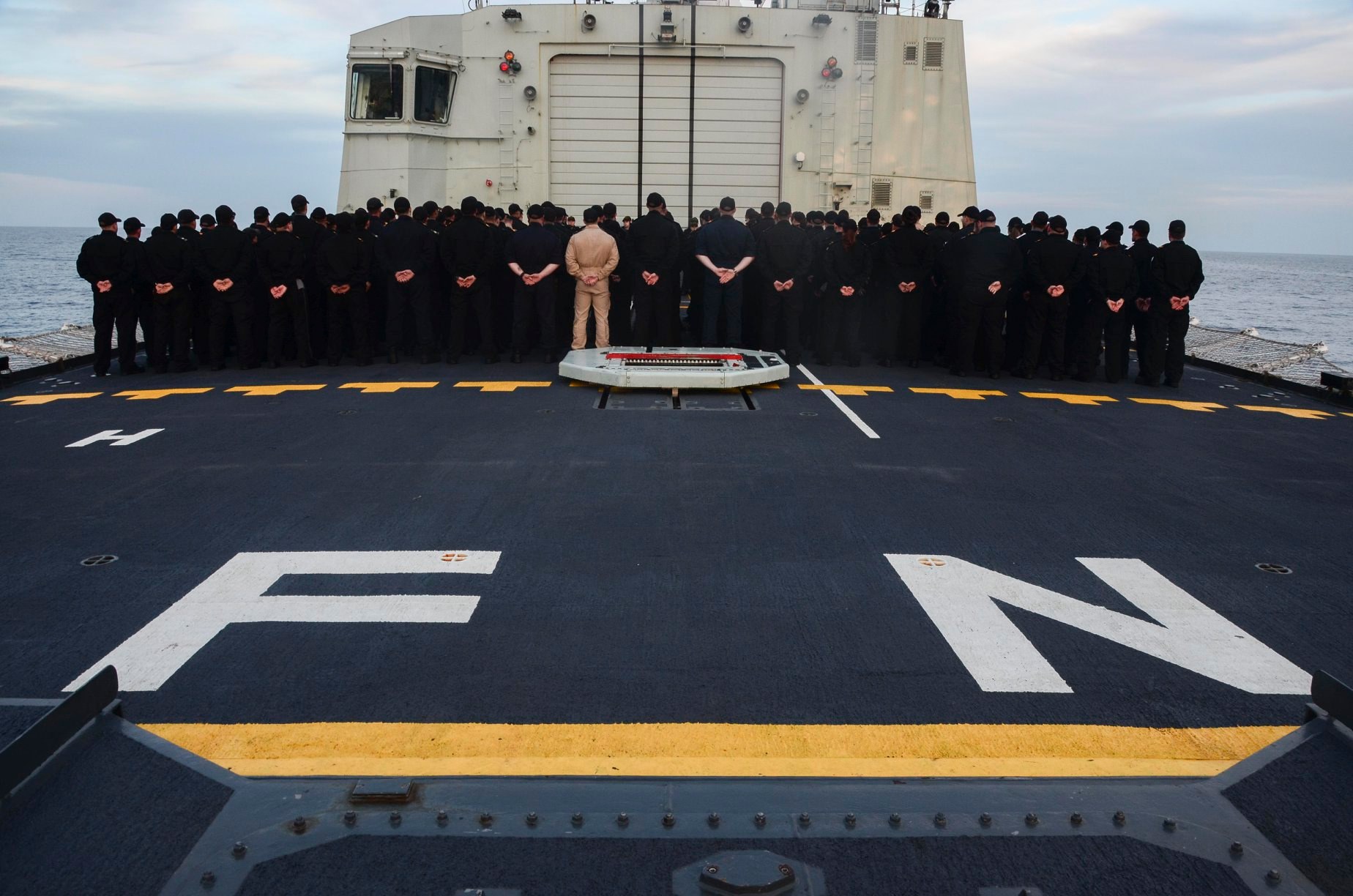 On May 1, 2020, the crew conducted a vigil at sea to remember their fallen shipmates.
When HMCS Fredericton docked in Taranto, Italy, the crew held a ceremony to honour Sub-Lieutenant Abbigail Cowbrough's departure from the ship.
The departure of Captain Brenden Ian MacDonald, Captain Kevin Hagen, Captain Maxime Miron-Morin, Sub-Lieutenant Matthew Pyke, and Master Corporal Matthew Cousins was also symbolically recognized during this ceremony.

The Disembarkation Ceremony was attended by Canada's Ambassador to Italy Alexandra Bugailiskis, Deputy Commander of JFC Naples Lieutenant-General Omer Lavoie, as well as, Rear Admiral Paolo Pezzutti, Commander of 2nd Naval Division based in Taranto, Italy who attended as a representative of the Italian Navy.
The Canadian Armed Forces expressed their appreciation for the "excellent support" from both the Italian and Turkish navies.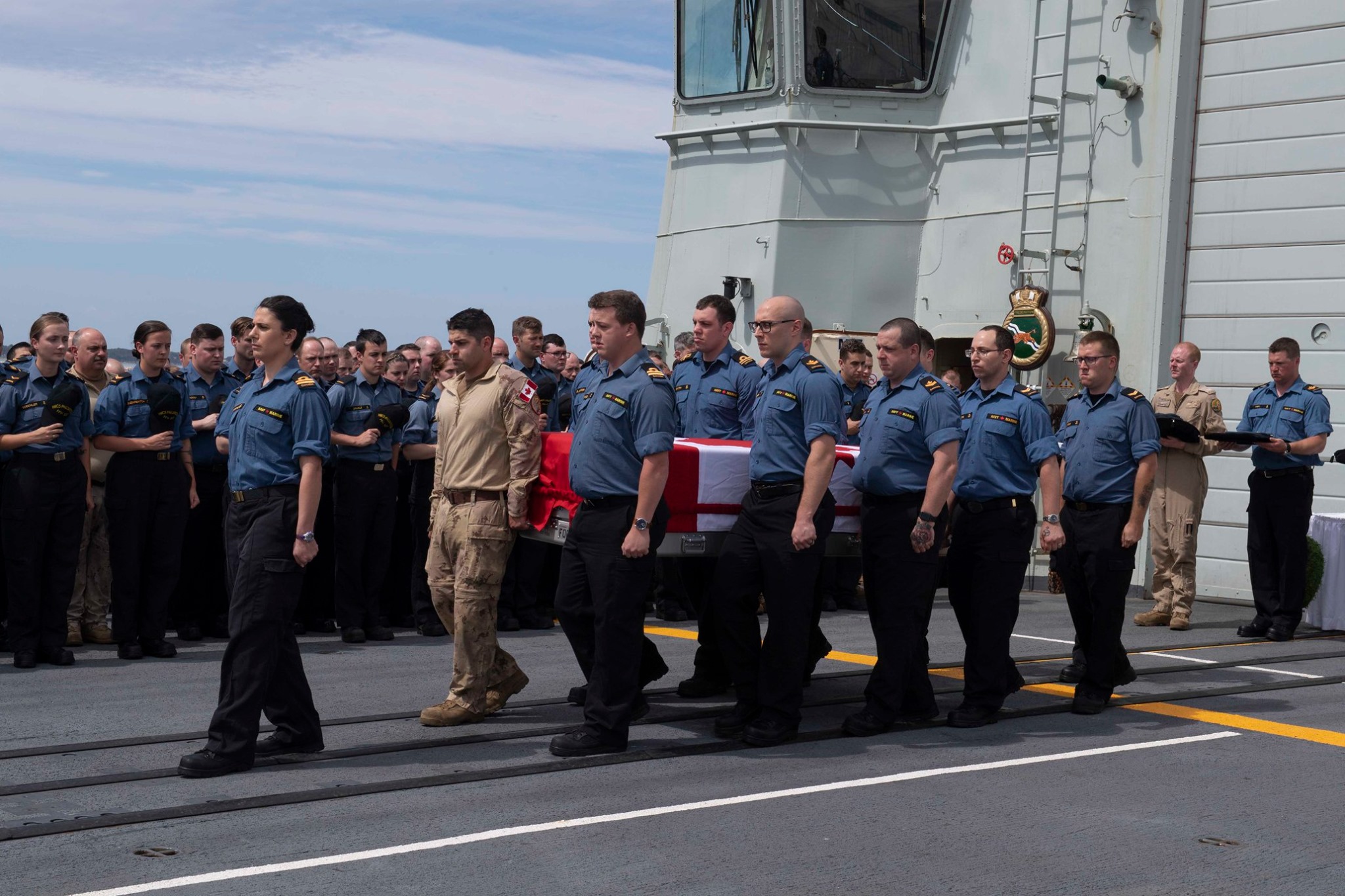 Sub-Lieutenant Cowbrough's remains are expected to depart Italy via Canadian military aircraft in the coming days.
There will be a ceremony held at C.F.B.Trenton for all six fallen members, and to recognize the return of Sub-Lieutenant Cowbrough to Canada.
Details regarding the ceremony in Trenton are expected in the next few days.
Featured image: Top image, On May 1, 2020 HMCS Fredericton Commander Blair Brown and, bottom image, HMSC crew held a vigil at sea for their fallen shipmates. Images courtesy of the Royal Canadian Navy Facebook page.