Royal Military College Saint-Jean hosts Leadersphere 2020
On February 13, 2020, the Royal Military College Saint-Jean (RMC Saint-Jean) held the third edition of a symposium on the concept of knowledge mobilization. Leadersphere is a unique conference held at RMC Saint-Jean that deals with discussing effective leadership as a whole.
Colonel Nicolas Pilon, Commandant at Royal Military College Saint-Jean, spoke at the event noting, "Royal Military College Saint-Jean is extremely proud to offer a university program in international studies with topics that are exceedingly relevant to meeting the future needs of the Canadian Armed Forces, especially given the international debates and issues facing Canada." 
He added, "Leadersphere 2020 is timely and will allow our future leaders to have critical discussions with experts concerning the different facets of leadership with respect to emerging security challenges."
The event was created to provide an opportunity for academic researchers, civilian and military stakeholders to share knowledge and experience within their respective fields.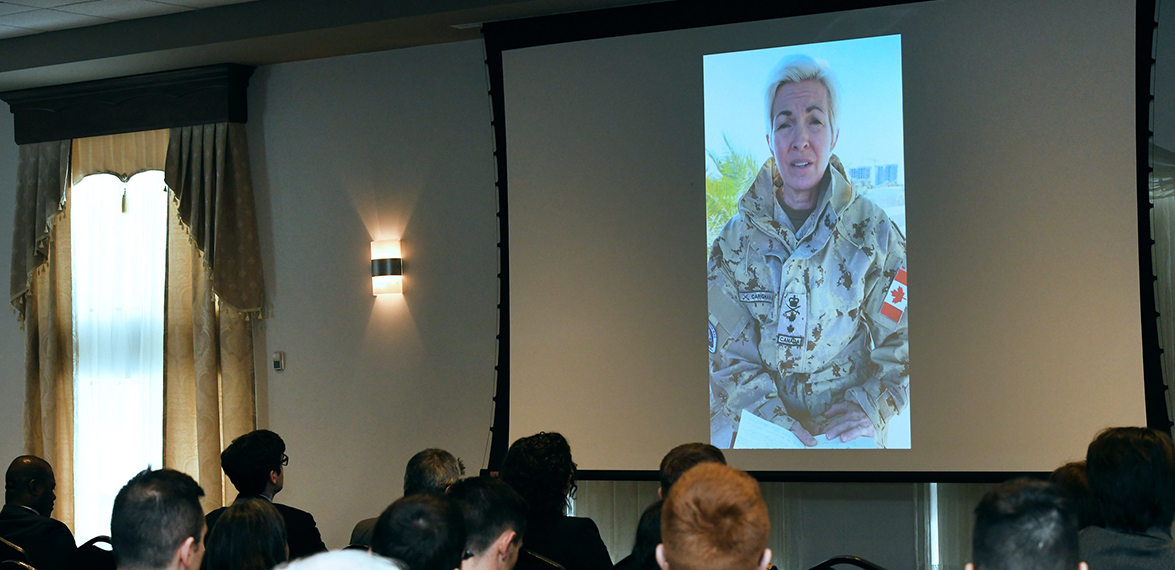 The conference aims for this exchange of knowledge to allow for appropriate action and changes. The 2020 symposium was developed in order to discuss challenges which the DND and CAF will potentially face in an uncertain and evolving global environment leading up to 2025.

"Our dynamic, often unpredictable global security environment has altered the conversation on leadership," shared James Groen, academic director, Royal Military College Saint-Jean. "Adaptive leaders that emphasize critical thinking, empowerment in decision-making, are culturally savvy and place less emphasis on control and predictability will be better placed to respond to contemporary threats."
He added, "Beyond this, creating an atmosphere – whether in military operations or university decision-making – where truth is more likely to be found, and individual leadership potential is encouraged, will help position our leaders for the future. The military members, practitioners and academics participating in Leadersphere 2020 provide fresh perspectives on enabling leadership in a disordered world."
The symposium had a variety of speakers, including:
Major-General Jennie Carignan, Commander of NATO Mission Iraq (by a pre-recorded video address from Iraq)
Anne Therrien, Senior Policy Analyst on EU Relations for Global Affairs Canada.
Lieutenant-Colonel Andre Salloum, Commanding Officer of the Military Strategic Communication Team and Assistant Deputy Minister of Public Affairs for Canadian Armed Forces, also spoke at the event.

 
Several university professors shared in the discussion, including:
Dr. Karine Prémont from the University of Sherbrooke
Dr. Frédérick Gagnon, Raoul-Dandurand Chairholder, Director of the Observatoire sur les conflits multidimensionnels, Université du Québec à Montréal.
Dr. Ciara Bracken-Roche, Department of Law at Maynooth University.
Dr. Pierre Pahlavi, Canadian Forces College, Toronto.
Dr. Christian Leuprecht, Professor, Royal Military College of Canada.
Dr. Benjamin Fung from McGill University.