Canadian Walk for Veterans Organized for October 19th
The second Annual Canadian Walk for Veterans (CWFV) will be taking place across Canada on Saturday, October 19, 2019. The walk is a nation-wide event in support of veterans and the challenges they face after service.
The event aims to bring together Canadians, to reconnect, to engage, to inspire, to acknowledge, and to thank the veteran community for their contributions to the country.
Further, the CWFV aims to educate local communities on the challenges that are faced by the veteran community during the transition to civilian life and beyond.
Master Corporal (ret'd) Chance Burles, a Canadian Engineer, is and one of the organizers for the Canadian Walk for Veterans.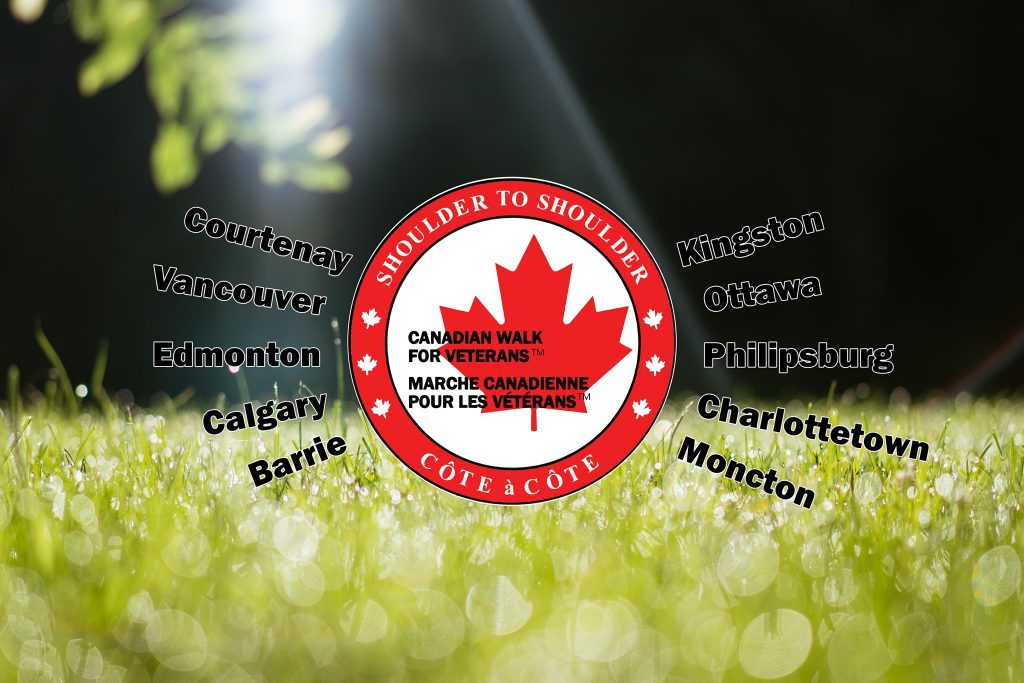 "We are concentrating on an epidemic happening in the military community, I'm talking about suicide. We are advocating suicide prevention through education and tools. It's something that affects every one of us," said Burles.
Burles says he looks forward to civilians, public servants, first responders, serving military and veterans, all walking together; Canadians, walking shoulder to shoulder.
The Canadian Walk for Veterans works in co-operation with Military Minds Inc. to identify, vet, and donate net proceeds from CWFV to programs and groups that are working to help veterans and first responders.
Military Minds Inc. is an active, connected membership that does not create programs or services, but instead helps connect its members to programs and services that fulfill their needs.

Monies raised from the CWFV will be going directly to Rally Point Retreat in Nova Scotia, Sheepdog Lodge in Alberta, Camp My Way in British Columbia, and Honour House Vancouver, BC.
These retreats and camps are available to all serving members, veterans, and first responders.
This year, walks are being held in ten cities:
Vancouver
Edmonton
Calgary
Kingston
Ottawa
Philipsburg
Courtnay
Charlottetown
Barrie
Moncton
Co-organizer of the Kingston walk, Britanny Laramie noted, "My favourite moment from last year was seeing veterans who haven't seen each other since service 20, 30 years ago, seeing each other again for the first time at the walk, and having that moment of pure emotion and happiness to see their friends again."
Races also feature keynote speakers and live entertainment. Registration is open for the walk on their website. For full details go to visit the Canadian Walk For Veterans website here.