Canadian Classic Rock Bands April Wine and Loverboy to support Veterans transitioning 
The Canadian classic rock bands April Wine and Loverboy will be performing at the Grey Eagle Casino in Calgary on Sept. 17 in support of the not-for-profit Forces@Work
Sponsored by the Canadian Legacy Project, the concert will support Forces@WORK's programs to help veterans and transitioning Canadian Armed Forces personnel, including the ill and injured, to find meaningful employment after their service.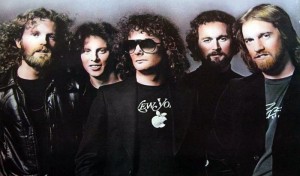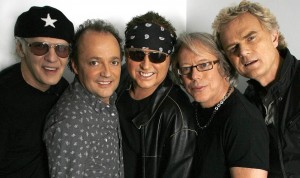 "One of the obstacles for our Canadian military personnel is transitioning back to civilian life when they have completed their service. Sadly this is something the government is overlooking, and Forces@WORK addresses these challenges as a charitable organization which is not funded by the government. Currently, this program is only offered in Alberta, but our hope is to secure funding to enable the program to be expanded across Canada." stated David Howard, President of Canadian Legacy Project.
The program is an initiative of the Alberta not-for-profit Prospect Human Services and is endorsed by the Department of National Defence and the Senate Subcommittee on Veterans Affairs.
"We see no reason why our soldiers who stood on guard for Canada, should be unemployed when they complete their service. They go into the Canadian Forces with the promise of a career when they complete their service, but when they are done their service, it appears our government is done with them also. We are thrilled to be able to present Canadian icons Loverboy and April Wine in hopes of raising the much need funds for this program." added Howard.

The Canadian Legacy Project is a registered charity committed to providing support to Canada's veterans. The charities main initiatives include an annual Veterans Food Drive, The Field of Crosses Project, the employment initiative Forces@WORK, the VetFit Program, a NEW Veterans Transitional Housing Initiative, and education programs for the youth.
Doors open at 7 p.m. and the concert begins at 8 p.m.
Tickets went up on sale Monday July 25. To purchase tickets visit the Grey Eagle Resort and Casino website or call 1-866-943-8849.