7 Great Gift Ideas for Your Canine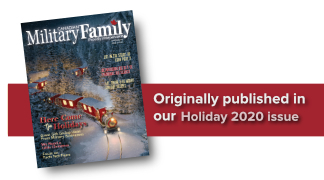 T the holiday season will look different than years past, but that doesn't mean people have to stop showing appreciation for the dogs in their homes that have been by their sides, offering support and love during the challenges this year has brought on.
Here are seven awesome gift ideas that will help keep dogs safe, happy, healthy over the holidays and throughout the year.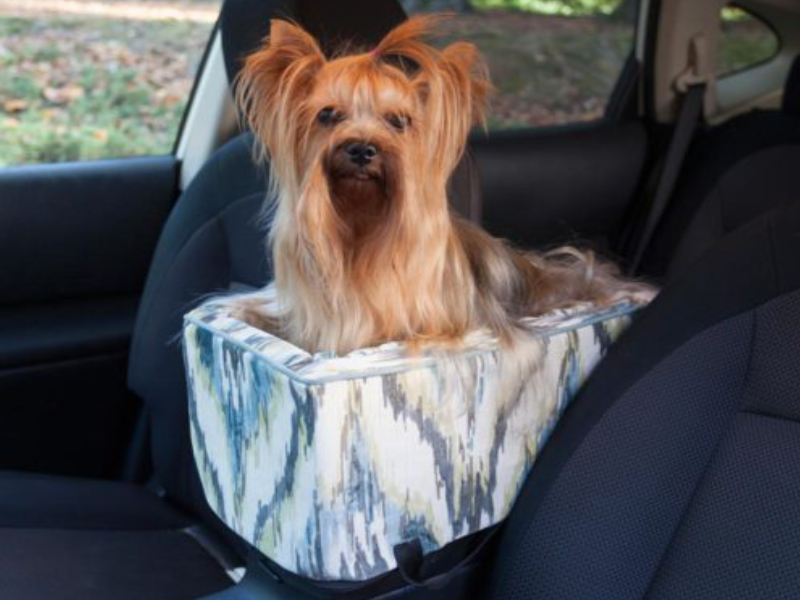 1. Snoozer Dog Car Seats
With a variety of different sizes, types, and colours to match any car interior, your dog can enjoy the comfort and style of riding right alongside you while remaining perfectly safe. Snoozer's various styles of dog car seats are designed with sturdy foam form construction, heavy-duty yet easy-to-use safety attachments for your console or seat, and microfiber fabric with a sherpa interior to provide additional luxury and softness and to provide your dog with a warm, comfortable place to relax and enjoy the ride. Where to Buy: Snoozerpetproducts.com, amazon.ca., Pet Smart, Pet Value.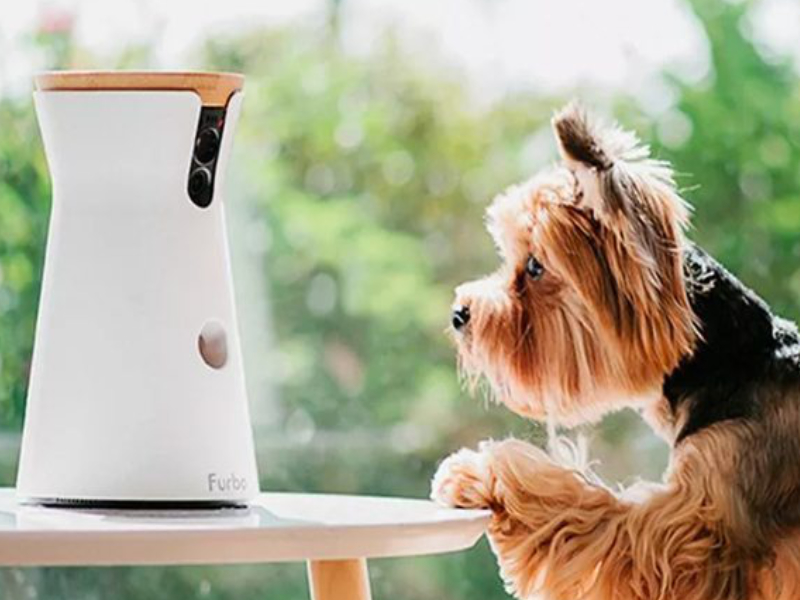 2. Furbo Dog Camera
This full HD, WiFi, pet camera tosses treats and is perfect for keeping tabs on your dog when you're not at home. It's as functional as it is fun, letting you give your pet treats while away, no matter where you are. There are also customizable alerts for when your dog is doing something that they shouldn't, like barking incessantly at neighbours or counter surfing. Where to Buy: amazon.com, Walmart, Best Buy.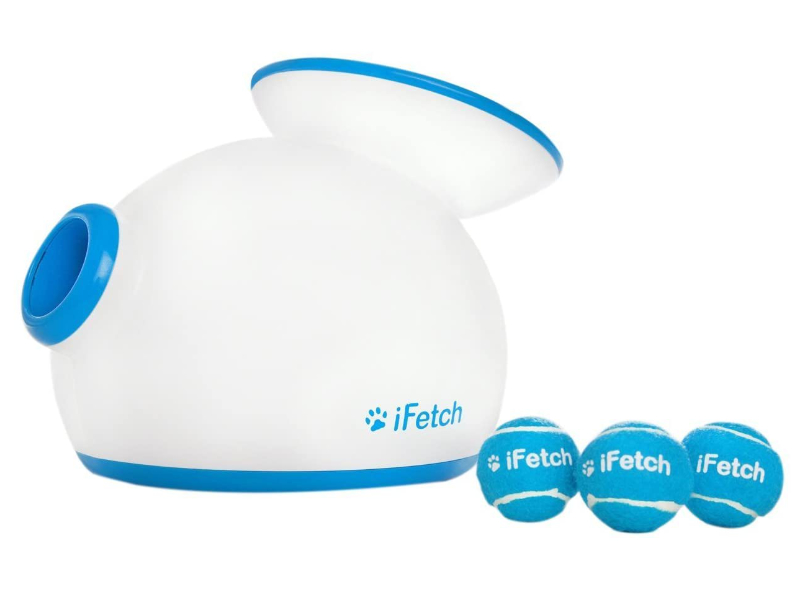 3. iFetch Launcher
Not in the mood to play fetch with your dog? This on-demand ball launcher has your back. Now your pup can play fetch whenever, and however long they want simply by dropping the ball into the opening and letting iFetch do the rest. It's available in both large and small. The iFetch comes with three tennis balls and can be adjusted for distance. Where to Buy: Amazon.ca, goifetch.com.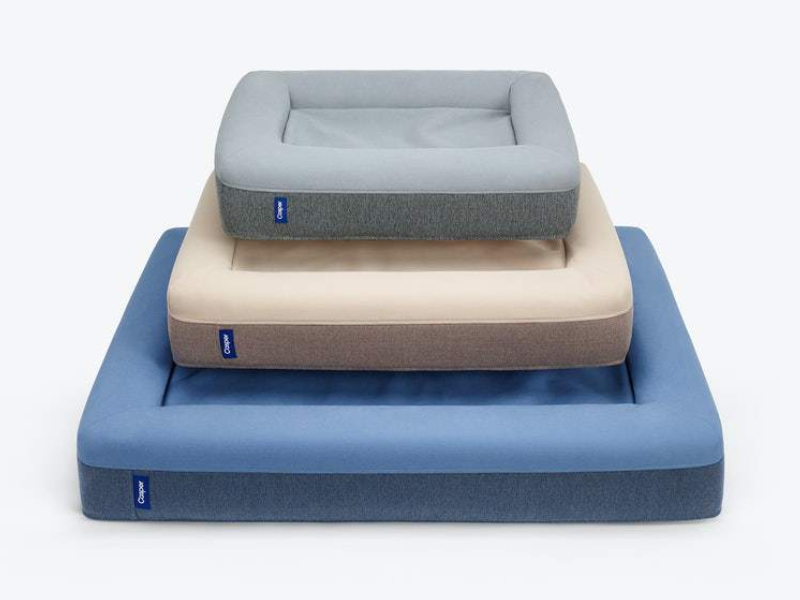 4. Casper Dog Bed
Sleep is just as important for dogs as it is for humans. This Casper dog bed is made from the same materials as larger Casper mattresses, customized to fit any pup's needs. It's available in three sizes and various colours, and it has a machine-washable impenetrable cover. It's durable enough for scratching and playtime but comfortable enough for dogs to fall asleep with ease. Where to Buy: Casper.com, Amazon.ca, The Bay.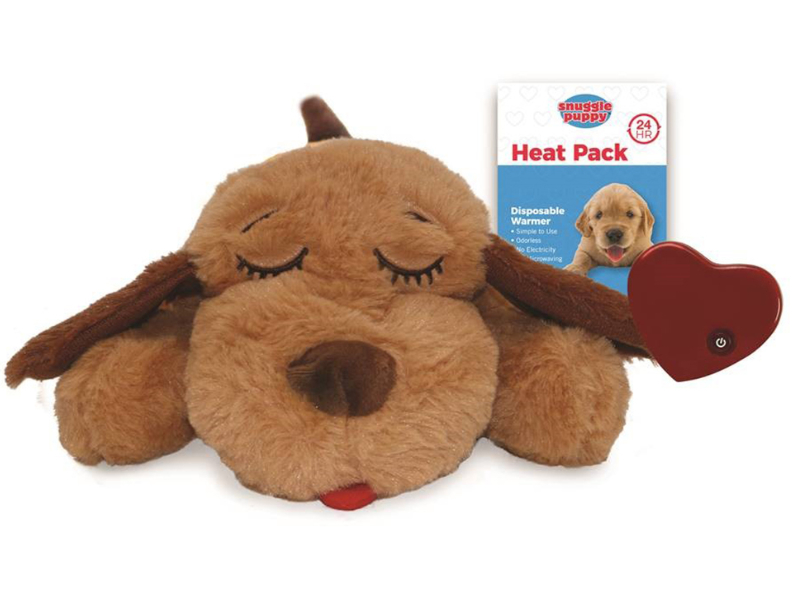 5. Snuggle Puppy
Made by SmartPetLove, this machine-washable plush stuffed animal toy is scientifically designed to provide comfort and help relieve anxiety in dogs. It does this by recreating the comfort of maternal intimacy through physical warmth and a "real-feel" pulsing heartbeat. Great for calming dogs in stressful situations such as fireworks, thunderstorms, car rides, strangers, separation anxiety, or restless sleep. Where to Buy: Amazon.ca, smartpetlove.com, Pet Smart, Chewy.com, Petco.com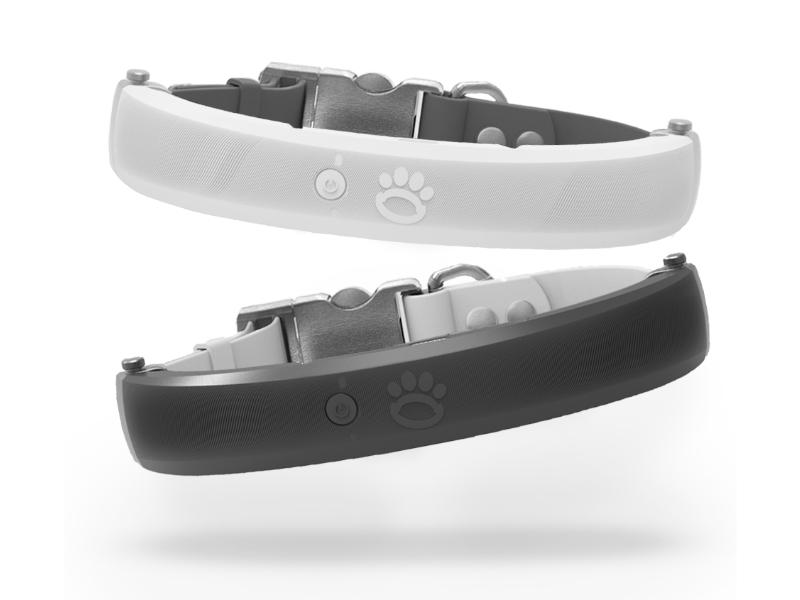 6. Halo Collar
The world's first all-in-one safety solution for dogs, combining the next-gen replacement for in-ground dog fences with activity tracking, GPS tracking, and expert training from Cesar Millan. The only comprehensive solution for dogs that provides both safety and off-leash freedom, allowing dogs to roam freely while eliminating the worry. The Halo Collar enables dog owners to create fully enclosed virtual safe areas called Halo Fences, allowing their dogs to roam safely and freely off-leash anywhere, anytime. Where to Buy: halocollar.com, amazon.ca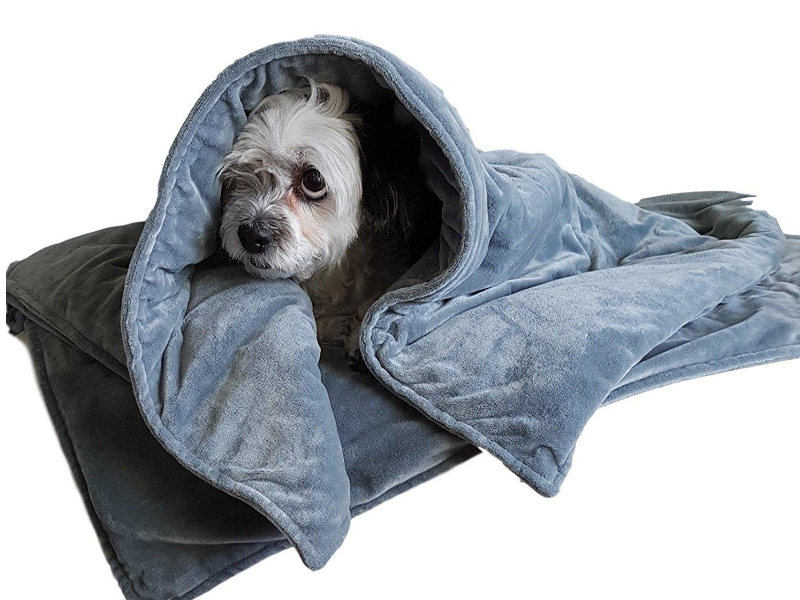 7. Canine Coddler Anxiety Blanket
This weighted blanket is designed to provide gentle pressure to a dog that mimics the feeling of being held, which is a sensation that has a positive effect on a dog's moods while reducing stress and anxiety. This scientifically backed technology has been used on humans for years. Similarly, weighted blankets have demonstrated comparable effects for dogs with anxiety and are a veterinarian-recommended alternative to doggy downers, tranquillizers, or other sedatives. Where to Buy: amazon.ca, Pet Smart, Walmart.