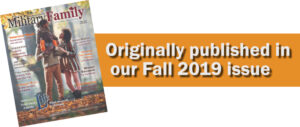 Fall means busy. With Halloween, Thanksgiving, and soon Christmas parties and family gatherings on your family's agenda, the hustle and bustle means families may not give as much attention to their fur family members as usual. Although our minds might be elsewhere, ensuring your pets are safe this autumn is important. Food is always a risk to any animal. With various toxins and potentially fatal ingredients in baked goods, homemade meals, and candy, you should always keep an eye on your furry pal. Here are eight tips to keep your pets safe this autumn.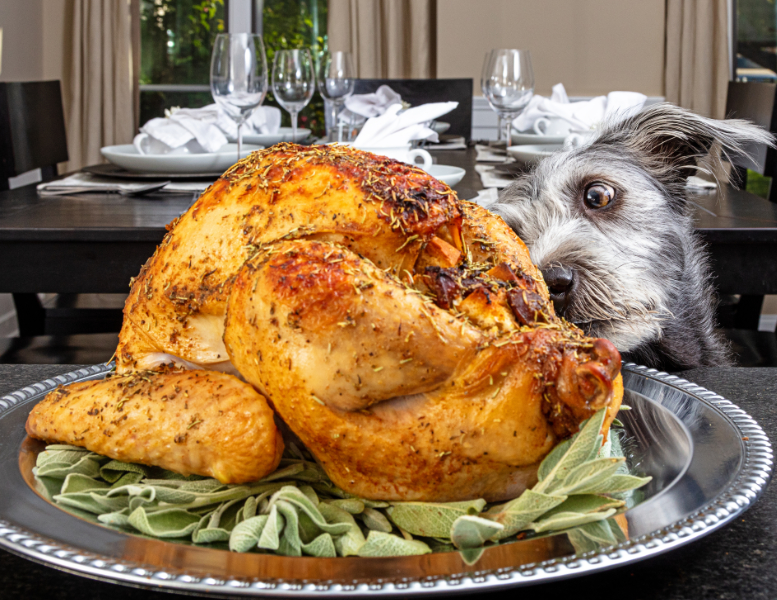 1. Thanksgiving
"If you're doing meat this year, be sure to keep an eye out for any bits and scraps left behind, especially if you've got a curious cat or canine in the home who wants to know what's up on the tabletop," explained Hannah Sotropa, Public Relations Specialist for the Toronto Humane Society. She says bones can be very harmful to an animal's digestive tract. Even certain types of mushrooms, like Amanita and Inocybe mushrooms, can be harmful
or even fatal. "If you do plan on letting your pet get in on the action, try ham that is both boneless and well-cooked," said Sotropa."Raw or undercooked can contain harmful bacteria." An alternative to prevent your pet from stealing potentially dangerous food is to serve them a specially prepared meal while you feed your guests. "A fine dish of regular pet food with a little extra something-something on the side — vegetables, or even a tiny bit of gravy inside a food puzzle toy would be a perfect animal-friendly meal," noted Sotropa. "They'll be happy with the special service and will keep occupied while you enjoy the festivities.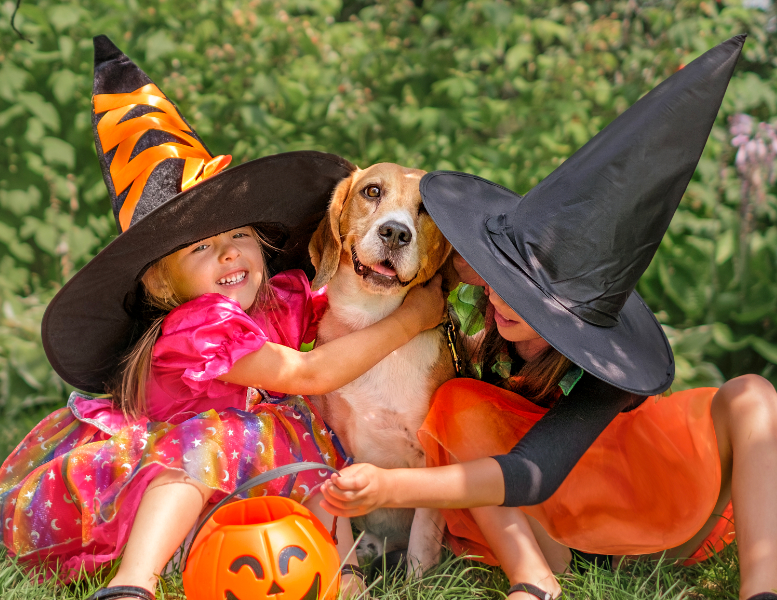 2. Halloween
Although it may seem like common sense to keep candy and treats away from your pets, sometimes pets are sneaky and get into something they should not. Halloween can be hectic, whether you are handing out treats, bringing your pup out trick or treating, or hosting a party in your home. "Never leave candy unattended, and always ensure it is out of reach," advised Sotropa. "While you are busy handing out candy, it might be wise to have a separate space set up for your pet to relax in with his own, pet-friendly treats," Sotropa suggests pet owners look out for chocolate, alcohol, raw eggs, and sugar-free baked goods. Sugar-free items contain an artificial sweetener called xylitol, which can be deadly if consumed by dogs or cats. "If you think your pet has ingested a toxic substance or a bone, contact your veterinarian right away."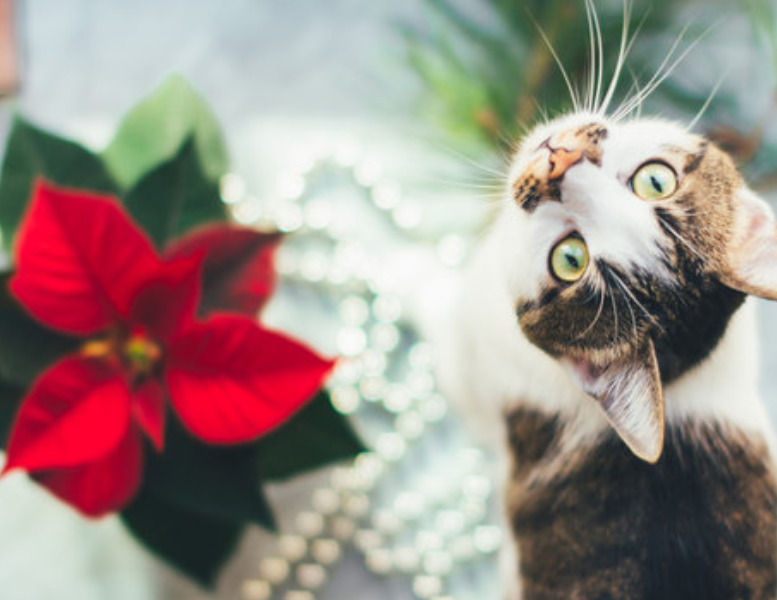 3. Holiday Plants and Decor
Whether you plan on decorating your home with fake or live plants, keep an eye on your pet if you notice them snooping around at the base of the Christmas tree. "If you have a live tree, we recommend using just water in case your pet decides to go in for a drink," says Sotropa. She also suggests that if you choose to use a "plant food" powder, you make sure it's pet-friendly and doesn't contain any toxic chemicals that could harm your pet.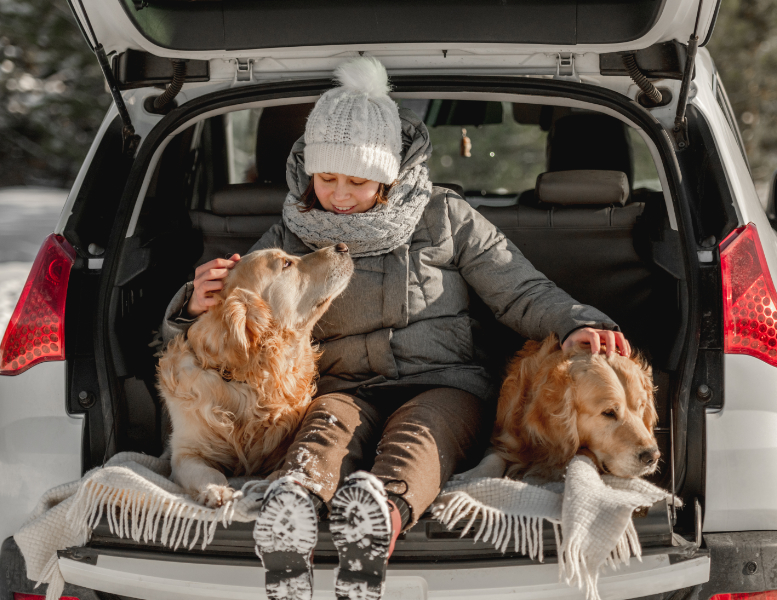 4. Antifreeze
Antifreeze can also be a concern for pet owners. However, in recent years, more and more brands have produced reasonably priced "pet-friendly" antifreeze. "When storing this product, ensure it is in a sealed container and always make sure to clean up any spills immediately, so the animal does not get into the mess," says Sotropa. Most brands will have "pet-safe" or "pet-friendly" clearly printed on the front of the bottle. However, for those that don't, ensure you are reading the labels and ingredients carefully.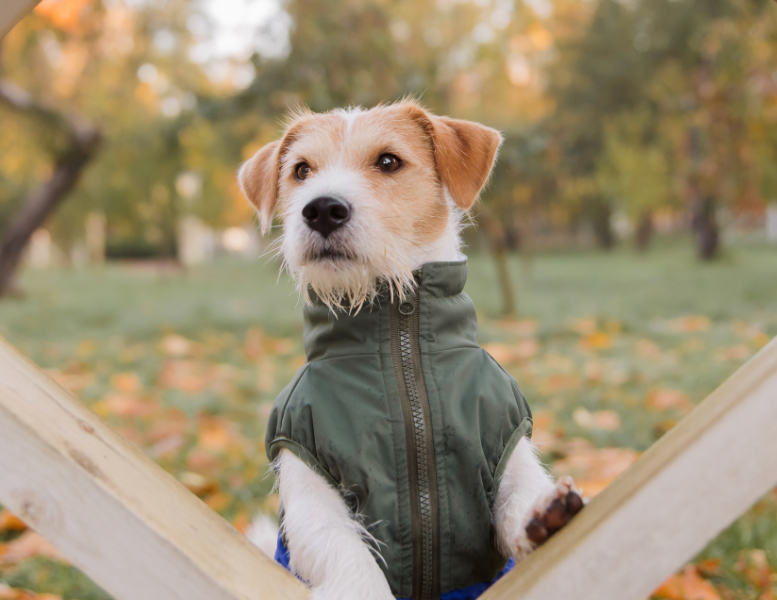 5. Cold Weather
As the weather gets colder, it's time to shop for your furry friend! If you live in the Toronto area, the Toronto Humane Society, located at 11 River Street in Toronto, offers a variety of winter coats when the temperatures drop. "A less commonly known danger is the salt and chemicals used to melt the ice and prevent slipping," commented Sotropa. "This can cause irritation and drying of the paw pads." The Toronto Humane Society recommends using a type of boot that will protect the paws from these irritants when on walks. On really cold days, make sure to keep walks short and spend a little extra playtime with your pet indoors. Another cold-weather danger can include animals hiding in unconventional spots to stay warm, such as inside the wheel well of a car, up inside an engine, or underneath houses. Checking these "hiding spots" as you pass them by will help these animals when they are in a dire situation. "If you find an animal that appears to be cold or in discomfort, please contact the local authorities immediately," says Sotropa.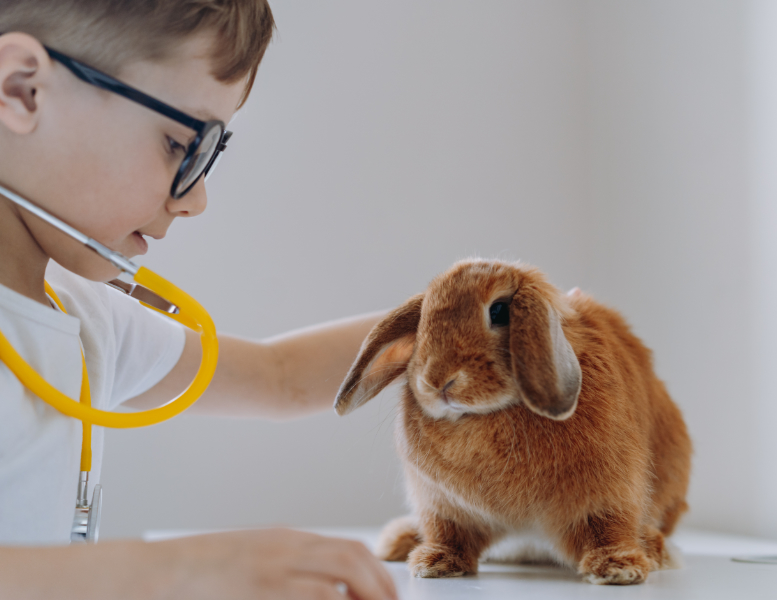 6. Vaccines
Keeping your pet's vaccines and checkups up to date are a must. Keep a close eye on symptoms that might be indicative of illness. "The key five things to monitor are appetite, energy, water intake, and bowel and urine movements," explained Sotropa. "If you are noticing any abnormal changes in any of these, have a veterinarian look at your pet right away." Should an accident or illness surprise you, it doesn't hurt to look into pet insurance companies to secure your pet's safety. Enjoy the fall weather and the festivities that come with it. Feel better knowing you've taken precautions to ensure your pets are safe this season.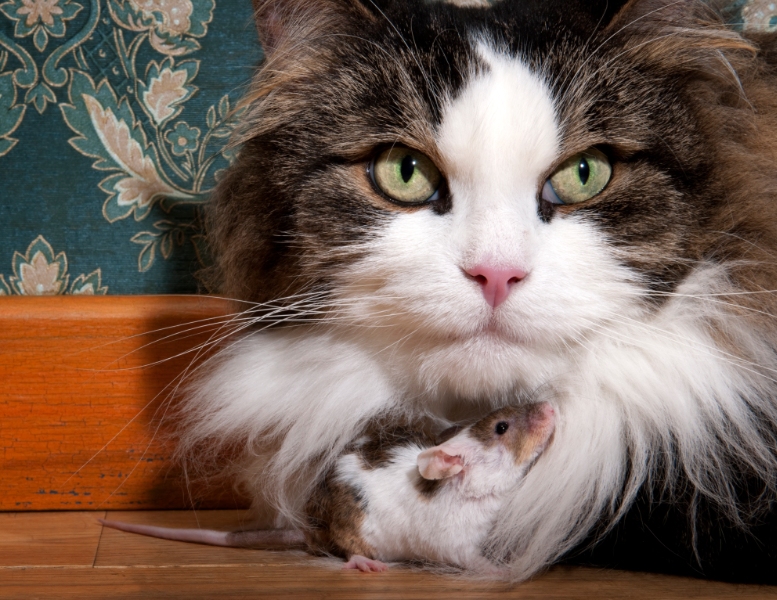 7. Rodenticide
Fortunately for you and your pet, you can find a variety of pet-safe mouse traps designed to catch the mouse, ensuring no harm. Sotropa added it's important to use pet-friendly foods like cheese or peanut butter when setting the bait in these traps. "This not only keeps your pet safe but offers an alternative to the less humane and more commonly purchased methods of mouse trapping." Plus, if a larger animal in the food chain, like an owl, catches the rodent, you may also kill the owl as it has ingested the poison when eating the rodent.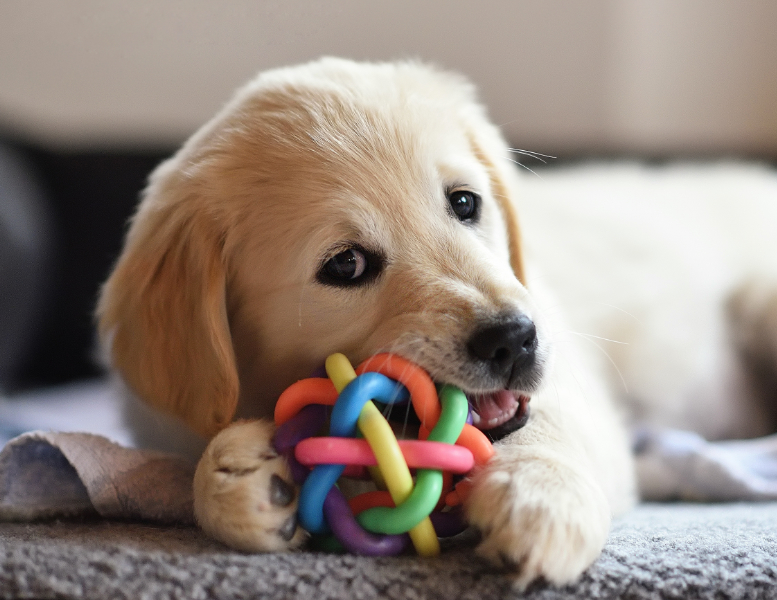 8. Keeping your pet occupied
As your schedule adjusts this fall, so will your pets! Household pets will feel the effect of the absence of kids and parents after a fun-filled summer. "Waking up earlier to ensure your animal gets a good long walk before the family heads out will help smooth out this adjustment," noted Sotropa. If your schedule is tight, it might be time to look at getting a dog walker to help break up the time during the day if you don't go home for lunch.
She added, "Another great and budget-friendly way to keep your animal distracted in your absence is to purchase a Kong toy and fill it with lots of yummies the night before your departure." Sotropa suggests an easy life hack by freezing the toy overnight. This technique will allow for your pet to take longer to get to the goodies while also keeping them entertained. If you are in the Toronto area, the Toronto Humane Society offers private dog walking services, training, and new playgroup sessions.
Check your local SPCA or Humane Society to see if they offer services in your area.