Walk Across Canada With PTSD BattleCry
Beginning April 2016 Jeremy Mac Knott intends to walk across Canada to raise awareness and support for Post Traumatic Stress Disorder (PTSD).
He is planning to start his journey in Cape Spear, Newfoundland and finishing on the far western side of Canada in Tofino, British Columbia. If all goes according to plan he will touch the farthest southern point of Canada, Pelee Island, Ontario and the farthest Northern point Alert, Nunavut. The journey will cover over 12,000 kilometres.
"I am thinking April 11 is the day to set out as it is the sixth anniversary of the death of my friend Private Tyler Todd. He died in Afghanistan after stepping on an improvised explosive device (IED) while on foot patrol, just southwest of Kandahar city," explained Mac Knott, founder of PTSD BattleCry: A Canadian Call to Arms.
Each week Mac Knott is hoping to walk 250 kilometres over six days, and then take one day off to rest and plan the next week. Unlike many other walks or runs across Canada PTSD BattleCry will endeavour a step-to-step walk. A team member will mark the pavement where he stops at the end of each day and that is the exact spot where he will resume his walk the next morning.
Wearing a Go-Pro camera he will carefully document the entire adventure. Not one to miss an opportunity, Mac Knott plans to have PTSD BattleCry calendars made to raise further funds for the cause.
Mac Knott is currently awaiting notification for charitable status for his organization. He has set a goal of raising $100,000 dollars for PTSD service dog programs as he walks across the country.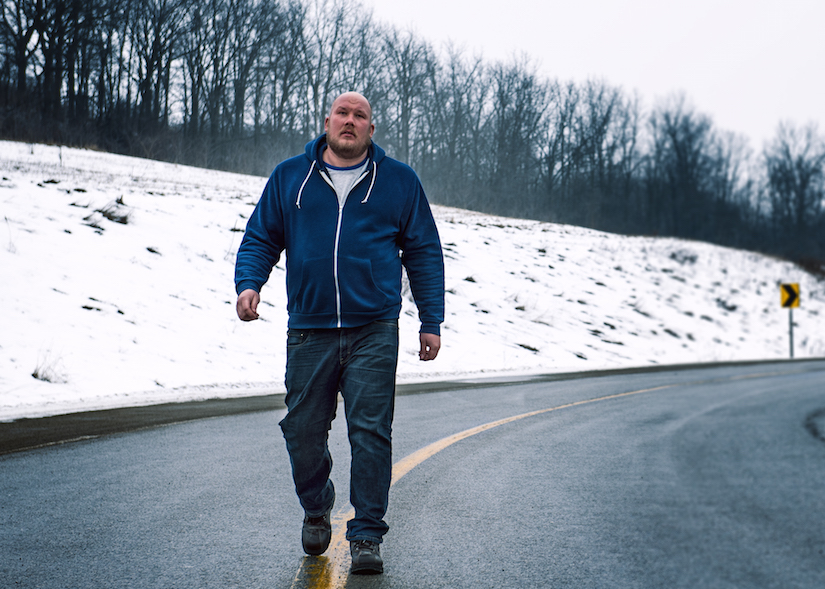 People have been very generous in their support. One sponsor has already committed to donating a thirty-foot travel trailer that will follow behind him as he walks. The team will be working closely with local law enforcement, the Royal Canadian Mounted Police and other community groups to be as safe as possible as Mac Knott walks along roadways.
"The trailer will act as my crash buffer, keeping cars from coming up behind me. My support team driver and communications will base themselves in the trailer too," said Mac Knott.

A close friend of Mac Knott's has also committed to taking a year off work to act as his driver as he walks across the country. He is currently looking for someone to take on the role of marketing and communications representative.
Support has also come from the various bases he has visited as well. Garrison Petawawa soldiers offered overwhelming support when Mac Knott visited the garrison in late February.
"I am all about the details and I know I am over thinking, but I don't think you can be over prepared for a walk like this. Once I start I really want to be able to follow through to the finish. I need team members who can take care of a lot of little details while I am busy walking. I'd welcome anyone who wants to walk with me as well," said Mac Knott.
Working with a trainer four times per week he is hoping to build up not only the leg strength, but the endurance for his ambitious journey. One expense he is hoping to secure sponsors for is his clothing.
"I had an idea I could get different sponsors for the t-shirts I'll wear each day on the route. I have to be able to pay for food, medication, clothing, fuel, and a lot of other things. Of course, I'm not working during this time. Sponsorship will be key," said Mac Knott.
Mac Knott is not military but comes from a family with a strong military heritage. He was a Royal Canadian Sea Cadet and sits on the board of directors of his local Royal Canadian Legion. He presently works as a member of highway patrol, maintaining major highways by snow-ploughing and salting. He feels an obligation to serve his country and this walk to raise awareness for PTSD is his way of making that happen.
If you would like to learn more about PTSD BattleCry, join the team, or offer your support, visit PTSD BattleCry
Get More! Receive six issues of Canadian Military Family Magazine in your mail box for only $17.95! Click here to subscribe NOW!