Juno Beach Student Guides Wanted!
The Juno Beach Centre in France is filling coveted positions on their 2015 guide team. They are on the hunt for bilingual Canadian students looking for a unique work experience abroad.
The JBC Student Guide Program offers the opportunity for young Canadians to experience life in Normandy, France while sharing Canada's rich military history with visitors from all over the world. Students practice and hone their French language skills, while learning first hand how Canada as a nation contributed to WWII.
Students are offered the opportunity to meet people who lived through the war and the bombings that took place in 1944.
"It was a life-changing experience to be on the receiving hand of so much gratitude. There are no words. I felt so privileged and moved. Living in France and working at the JBC has been an experience I will never forget," said Caroline Desruisseaux, student guide.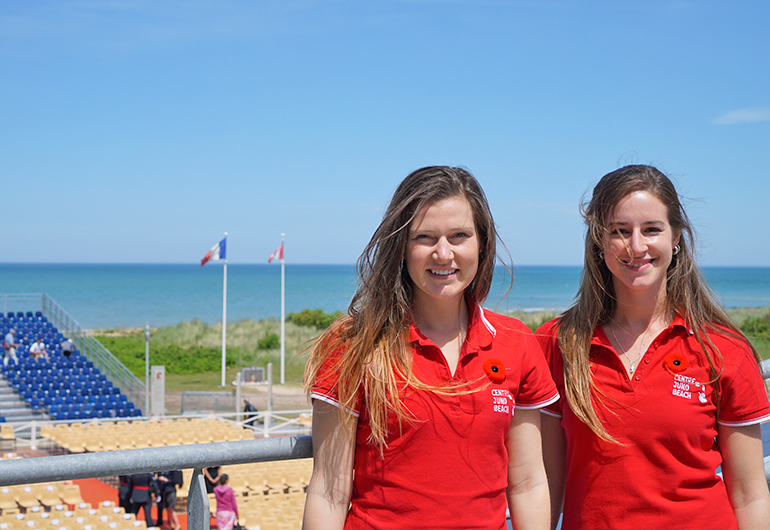 Students guide visitors through exhibits including displays, hands-on presentations and quizzes, tours of the D-Day landing beach and the local remains of the Atlantic Wall. From April 1 to October 30 visitors to the museum may view images of young Canadian soldiers on the morning of June 6, 1944, learn about Canada on the eve of WWII, and about the events that led the country into the war.
"I am so thankful to have been exposed to a team of people who exert the kind of passion that I saw day in and day out at our museum. I experienced how rewarding and challenging is to successfully operate exhibitions, a business, and a memorial site all in one," said Adam Deyell, student guide.
The JBC is Canada's WWII museum and cultural centre located in Courseulles-sur-Mer on the historic beach of the Canadian D-Day landings of June 6, 1944. The centre pays homage to the 45,000 Canadians who lost their lives during the war.

Opened in 2003 by veterans and volunteers with a vision to create a permanent memorial to all Canadians who served during the WWII, the centre's mandate is to preserve this legacy for future generations through education and remembrance.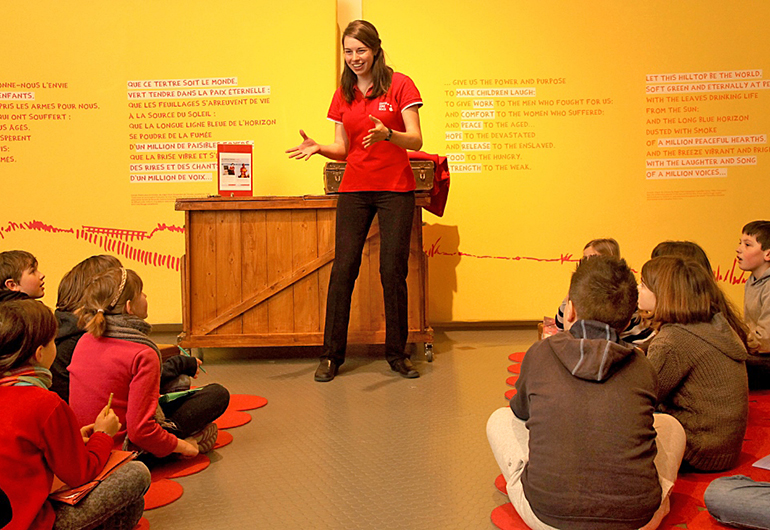 Applications for Period 2, March 27 to November 16, 2015 must be submitted by November 26, 2014. There is one guide position to fill at this period. Applications for Period 3, May 21 to December 31, 2015 must be submitted by November 26, 2014. There are two guide positions to fill at this period.
The Juno Beach Centre thanks all applicants for their interest and effort in applying to the Guide Program. However, only post-secondary candidates selected for telephone interviews will be contacted.
The Juno Beach Centre Association owns and operates the Juno Beach Centre. The Canadian non-profit charitable corporation is governed by a board of directors based in Burlington, Ontario, Canada.
For more information or to download an application please visit www.junobeach.org.