BUYING A HOME: Buy an existing house or build your own?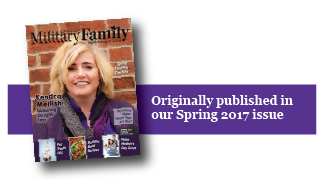 Becoming a homeowner can be an exciting yet challenging adventure. And deciding between buying a home already built or building your dream home can seem daunting. Whatever you decide, one thing is certain: successful and happy homeowners do their research. The decision can depend on several factors including your financial situation, long-term goals and whether you're more comfortable working with a contractor or a realtor.
According to the latest research, fewer Canadians are building single dwelling homes. The Canadian Mortgage and Housing Corporation reports that the number of new single home dwellings has declined. In the past five years new home builds in Canada have gone from 74,000 to 63,000. However, given that the largest segment of the Canadian population—the Baby Boomers—is retiring, that is not surprising. The stats show a new trend—toward renting. Newly built rental properties have increased from 92,000 to 110,000 in the same time period. (see table from CMHC)
On the other side of the coin, the number of homes that exchanged owners in the past year is 480,000. Pierre Leduc of the Canadian Real Estate Association says the decision to buy or build depends on a lot of factors, particularly location.
"Buying an existing property versus one in a new development comes down to many factors, each weighed differently by different people. As an example, is it better to live in an established neighbourhood with amenities nearby such as mature trees, schools, shopping, public transportation or in a brand new neighbourhood?"
Find the Right Contractor
Fredericton Contractor Troy White of White Brothers Construction has been in the home building business for over 14 years. He has built more than 90 homes ranging in price from $200,000 to $1 million. He says if you want to build your home it's important to find the right contractor. Not all contractors do the same quality work. He always advises his clients to get at least three quotes and follow up on references. It's also a good idea to discuss the idea with friends who have already built their home and find out what their experience was.
"It's a great idea to get multiple quotes on building your dream home but make sure your comparing apples to apples," advises White. "For instance there are 20-25 trades people who will be brought in to build your home and the best trades demand to be paid accordingly. So make sure you're choosing three quality contractors who all work with the best of the trades. If you would compare my price for example to a contractor whose bid is much lower, it would be reflected in our prices. For instance, I pay my painter 75 cents a square foot.; where another contractor may only pay 38 cents per square foot."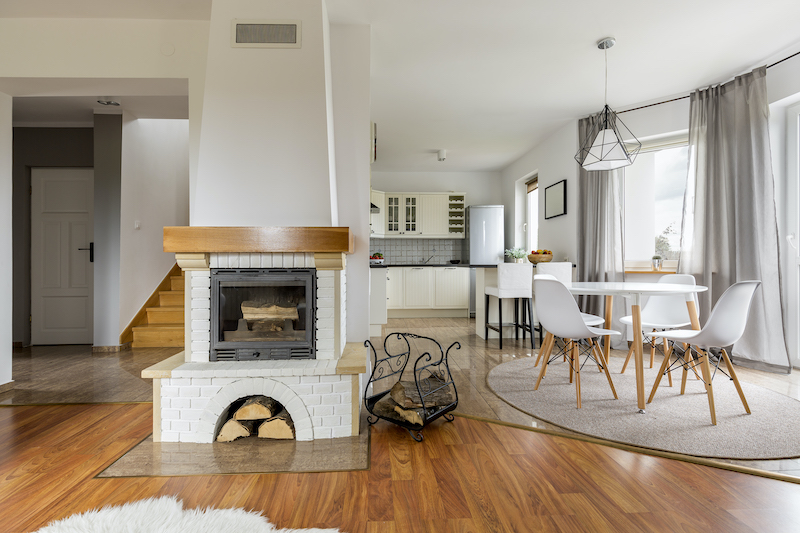 Style of the Home
He also says a key factor in determining to build is the style of the home you want and where it will be located. Some contractors are open to working with you on the design while others may not be.
"Something everyone needs to consider before building a home is the style," says White. "Perhaps you're interested in a walkout basement or maybe you have always wanted a home on a slab. If it's a walkout basement that interests you, then you will need to buy the right lot to allow for that. A sloping lot that slopes from front to back is required. If it's a home on a slab, then you're looking for very flat property. Once you have decided on a particular design, then you will need to start your search for the right piece of property. If you already own the piece of land that you want to build your dream home on, you'll be limited in some cases as to what you can build. If it's a city lot, for example, you will be limited by the width of your home as most city lots are 20-25 meters in width."
He says in his experience the typical homebuilder has already owned a number of homes and is looking to build a home that reflects their style and needs.
"Some of the best advice that I may or may have not taken at the time but have changed my tune as time went on was purchase quality door knobs and faucets, they will last. So true! Another is to choose quality windows and doors. Usually, the contractor makes this purchase but now I would do more research before letting someone else make that decision for me. It's one of the things I hate most in our house."
"Most of my customers are not first-time home buyers but have owned multiple homes before they settle on a home to carry them through their retirement," says White. "A first-time home buyer in general starts out small and gradually increases his budget as his income becomes greater. I personally love working with all customers but tend to really gravitate towards the customer who has seen my work and just wants my creative mind to build his dream home."
Debbie Jones and her husband Dwayne of Fredericton were not typical homebuilders. They decided to go from renting an apartment straight to building their first home. While they were renting, they purchased the land, then found a builder.
"We knew the area we wanted to live in," says Debbie. "At the time it was a coveted part of town with very few homes for sale, but lots of land. We had a small apartment, with cheap rent and time on our hands. So we decided to buy two acres of land and pay it off as quickly as possible. This provided our down payment to the bank without having to save for it."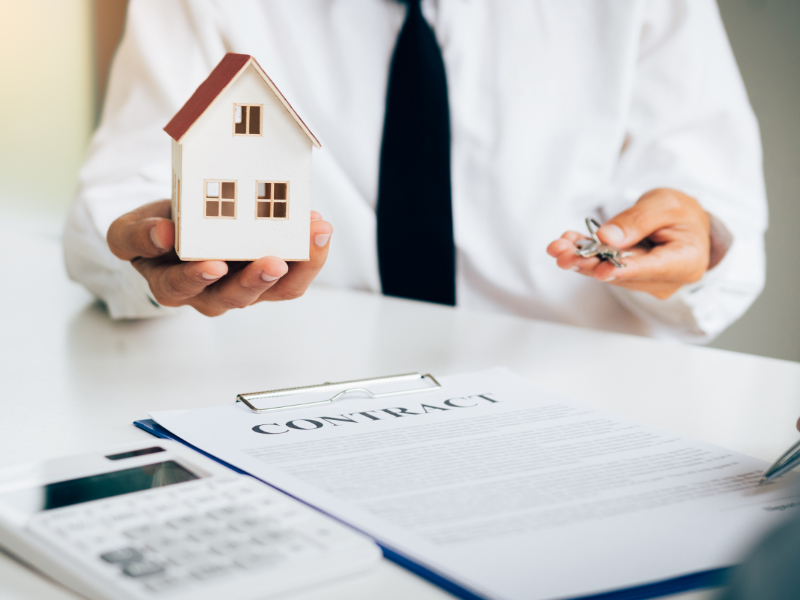 To Buy or To Build
She said the cost of buying an already built home in that area also weighed in on their decision to build.
"At the time, homes in the area were high. Building costs were low. This was also a time when most contractors in the area began building houses and selling finished products instead of being the general contractor for people like us looking for a builder."
The final factor that helped them decide to build was having friends in the construction industry. "That helped us even more on the price side," said Debbie. "Helping us get better deals on pricing and services. "
With all of these factors coming together, Debbie and Dwayne knew that building a home that reflected their needs and lifestyle was not only possible but also a wise investment. "I think what it really came down to for us is that we wanted something that was ours from start to finish. Even if the market was different, or the price to build higher, I think we still would have chosen to build at that time in our lives. We wanted something unique. Neither of us wanted the same thing as everyone else…we wanted to put our own spin on the design and customize the house for certain things."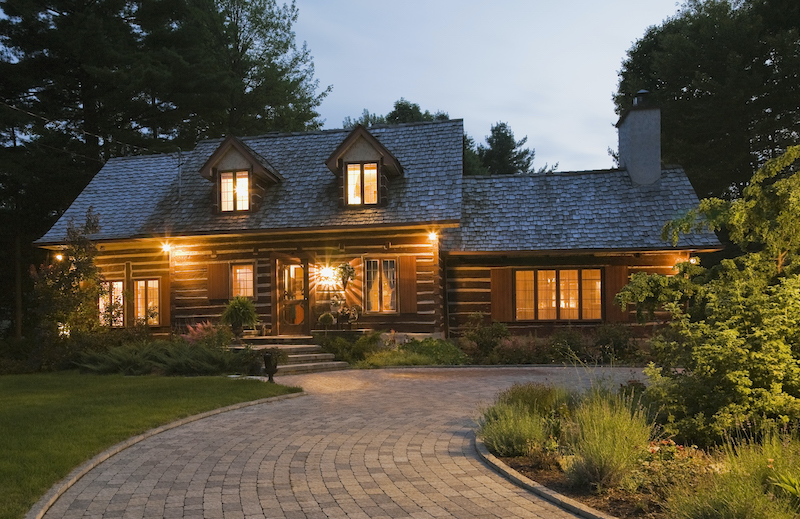 An Expression of You
White says the clear advantage of building as opposed to buying is living in a home that just suits you.
"We're all different and we love different things. When you get to build your dream home it quite literally is an expression of you. If you have a mortgage for 20 to 25 years, you had better love where you live and what you live in. I personally could never buy another's person's idea of a home. I like to put my creative insight in to where I will spend the majority of my time. But again choose the right contractor or this process can be overwhelming."
The process can be one of the factors that hold people back from building. It can take a long time and a lot of patience. Not everyone is meant to build a home.

"Not everyone who wants to build should build," says Troy. "It's simply not for all personalities in my experience. I have walked away from a client due to our difference of opinions or when I feel they just should not build, as they don't have what it takes to get through the process. It can be the best thing you have ever done, or it can be your biggest nightmare. In general though, if you have chosen the right contractor and keep a great attitude, it's a lot of fun.
White always makes a point to review the steps in the construction process with a client who is considering hiring him.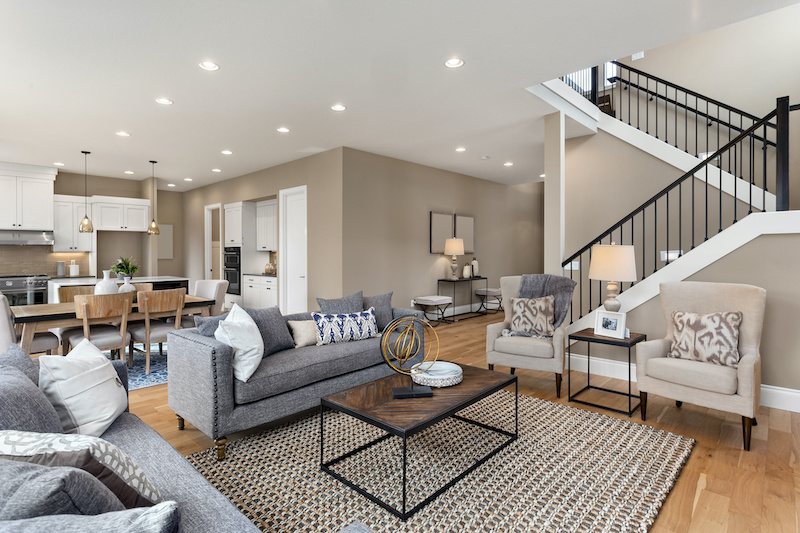 Pick Your Home Plan
"Your first step of course is to pick your home plan and find the lot you wish to build on," says White. "Once you have these, you will need to approach your bank to make sure you're going to be approved for such an undertaking."
Once you have been pre-approved for a mortgage, it's time to start shopping for your contractor. He says most people do not put enough effort into choosing a contractor who truly understands their vision and is willing to work diligently to make it happen.
"Not all contractors are equal as we are only as good as the trades we hire. I personally seek out the best of the best, and I stay on top of them to make sure they stay that way. So make sure you choose someone who is willing to guide you through the process and one who shares your vision."
Once you've chosen your contractor and given them a deposit, the rest is up to the contractor says White. There are two ways to finance your build. You can do a mortgage draw system or choose a turnkey. The difference is the mortgage draw is done in payments throughout the build, and the turn-key means you pay for it in its entirety once it's completed. Troy says the time it takes to build a two thousand to three thousand square foot home is five to six months depending on how much custom work goes into it. "I have taken as much as a year for a truly custom home."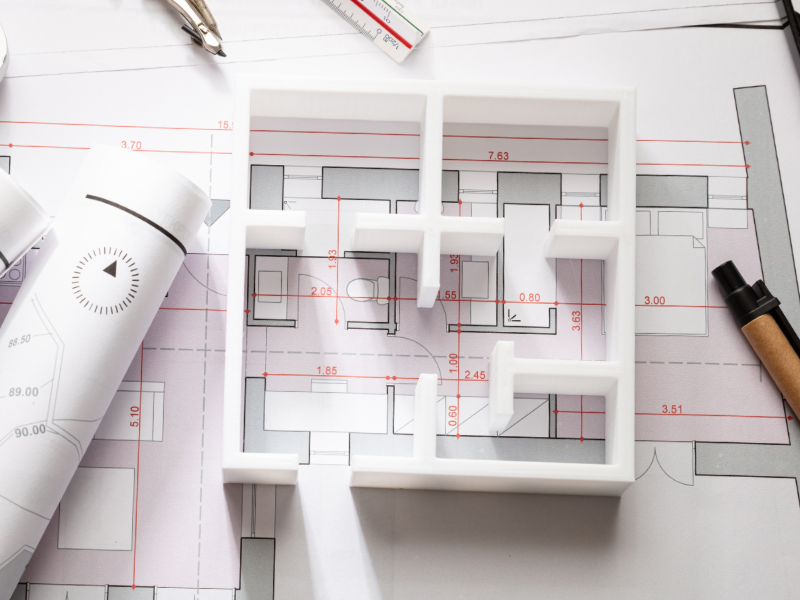 Do Your Research
Doing your research before you decide on building is always advisable. Debbie and her husband spent a few years looking at different designs and floor plans, talking to other homebuilders and family to determine what was best for them.
"I certainly did a lot of internet browsing, looking for the floor plans that I liked, styles and materials. But materials and pricing definitely came down to the contractor we chose to build our house. Friends and family helped us with how and where we could save money. My father had a lot of in-sight because he had built two homes. I was open to anyone who had opinions about building who had done it before," noted Debbie.
Although the process does take time, White and Debbie both agree that taking the proper time to realize your dream of building a home that reflects your tastes and style is worthwhile. "By being prepared and educating yourself on the process, it can be a very rewarding experience," says White.
Having already built one home Debbie says she would definitely build again but is a little wiser about some things.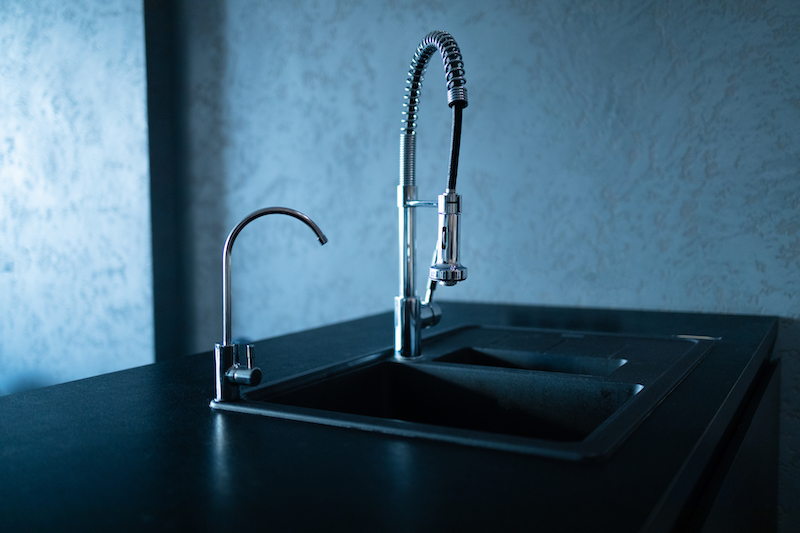 Best Advice
"Some of the best advice that I may or may have not taken at the time but have changed my tune as time went on was purchase quality door knobs and faucets, they will last. So true! Another is to choose quality windows and doors. Usually, the contractor makes this purchase but now I would do more research before letting someone else make that decision for me. It's one of the things I hate most in our house."
She says she feels the construction process went fairly well, but there are things that she would have changed and maybe been more involved in.
"That would have probably drove the contractor crazy but overall I was very happy with what we paid and what we got in the end. I would definitely build again but only if it was an opportunity to make a fair amount of money off the current house. I'm not looking for bigger, maybe even smaller with better function. But location is important to me, and it would have to be in the right community for it to be a consideration."
For most people, the hardest part about buying a home – especially a first home – is saving the necessary down payment of 20 per cent of the purchase price. Canadian Mortgage Housing Company (CMHC) insured financing can help open the doors to homeownership by enabling homebuyers to purchase a home with a minimum down payment of five per cent. Mortgage loan insurance is typically required when homebuyers make a down payment of less than 20 per cent of the purchase price.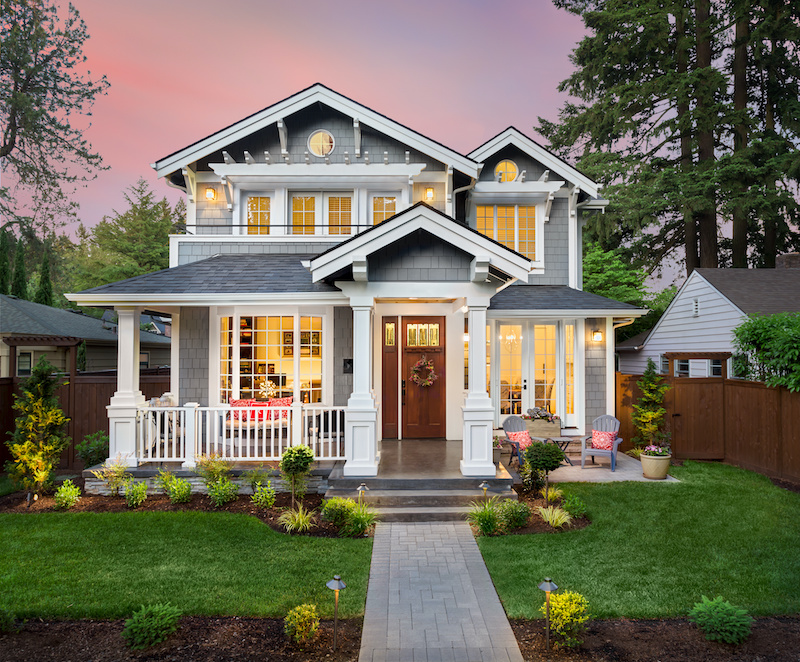 If you do decide, a build is right for you, be sure to contact the local branch of your Canadian Home Builders Association (CHBA). Visit their website: http://www.chba.ca. The site is full of valuable information about hiring a contractor, understanding the sales contract with the contractor and emphasizes the value of hiring a contractor who is a certified member of the CHBA. Buyer beware is always a good policy whether buying an existing home or building your dream home.
If you think buying your home through a real estate agent is best, talk to friends and family, they may have a recommendation on finding an agent who has a good sales record and has your best interests at heart. Contact your local real estate board for more information on finding the right agent and the ins and outs of buying your first home. Visit the Canadian Real Estate Association website at http://www.crea.ca for articles and information on the value of a real estate agent and buying your new home.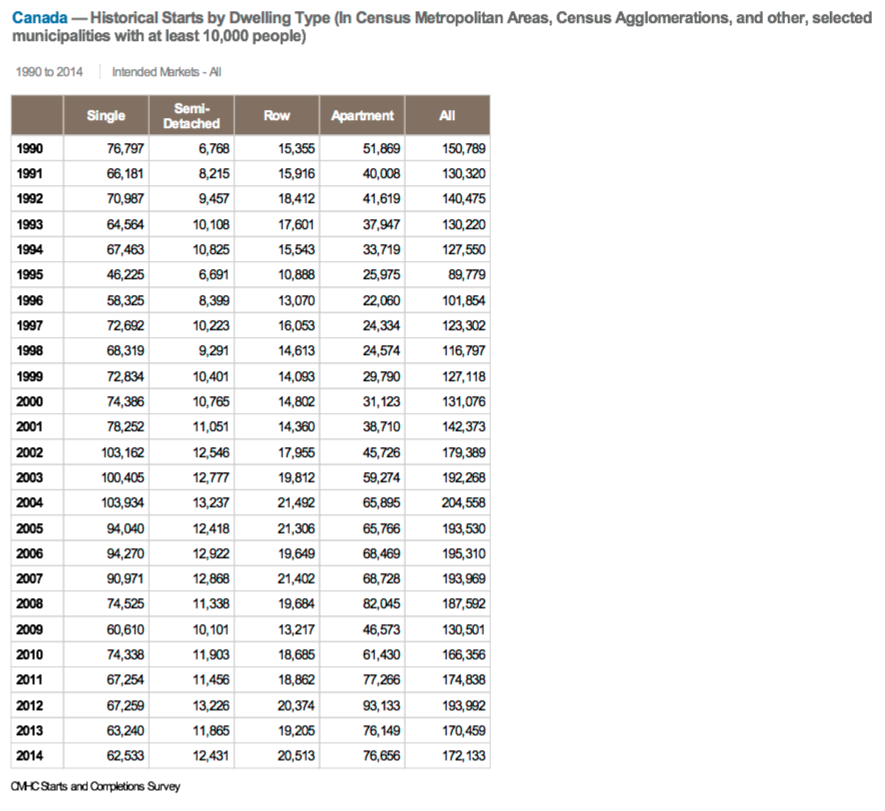 To view homes that Troy White has built, visit his website.