Royal Canadian Air Force Release Identity of Fallen in CH-147F Chinook Accident
With the permission from families of the fallen, the names of the lost Royal Canadian Air Force members in the CH-147F Chinook accident were released.
"Following the official identification by the Coroner, and in accordance with the wishes of their families, the Royal Canadian Air Force is releasing the names of the two air crew members killed in the CH-147F Chinook crash on June 20, 2023, near Garrison Petawawa, Ontario," stated the press release.
Captain David Domagala and Captain Marc Larouche lost their lives in the tragic accident.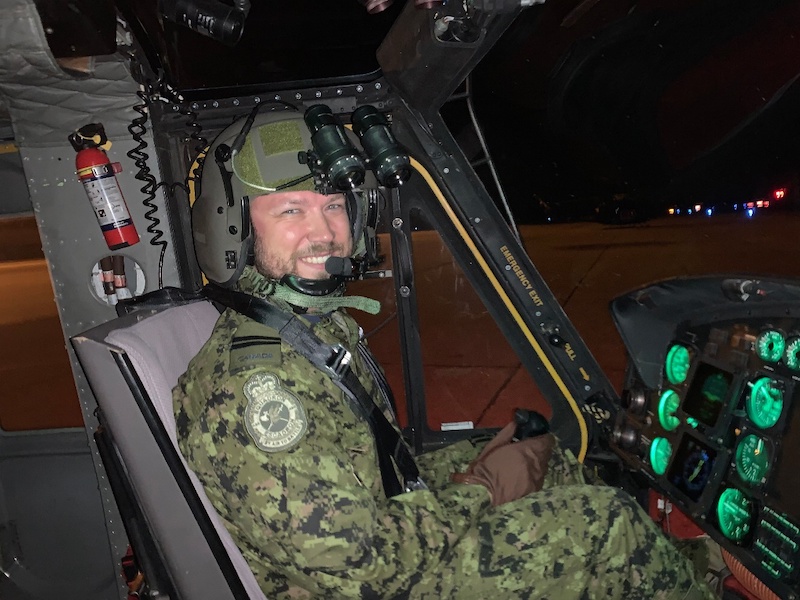 Captain David Domagala
Originally from Woodstock, Ontario, Captain David Domagala, 32, served in the Canadian Army Reserve before applying to become a pilot.
After graduating from the Royal Military College, Domagala completed his pilot training and was posted to 450 Tactical Helicopter Squadron in 2019. He deployed as a liaison officer on Operation CALUMET in Egypt, for which he received a Commander Commendation from Canadian Joint Operations Command. When upon redeployment he commenced his training on the CH-147F Chinook, stated the press release.
"Dave was not only a loving life partner, the best dada in the galaxy, an incredible son/son-in-law and dedicated military pilot, he also meant the world to everyone who knew him. He constantly showed us more love than we could ever have imagined, and we will miss him to infinity and beyond. Flying was his dream, and we are all so proud of him, but deeply saddened that his full potential was never fulfilled. The loss of Dave is a tremendous heartache that I hope no other military spouse or family will have to endure," read a statement from his family.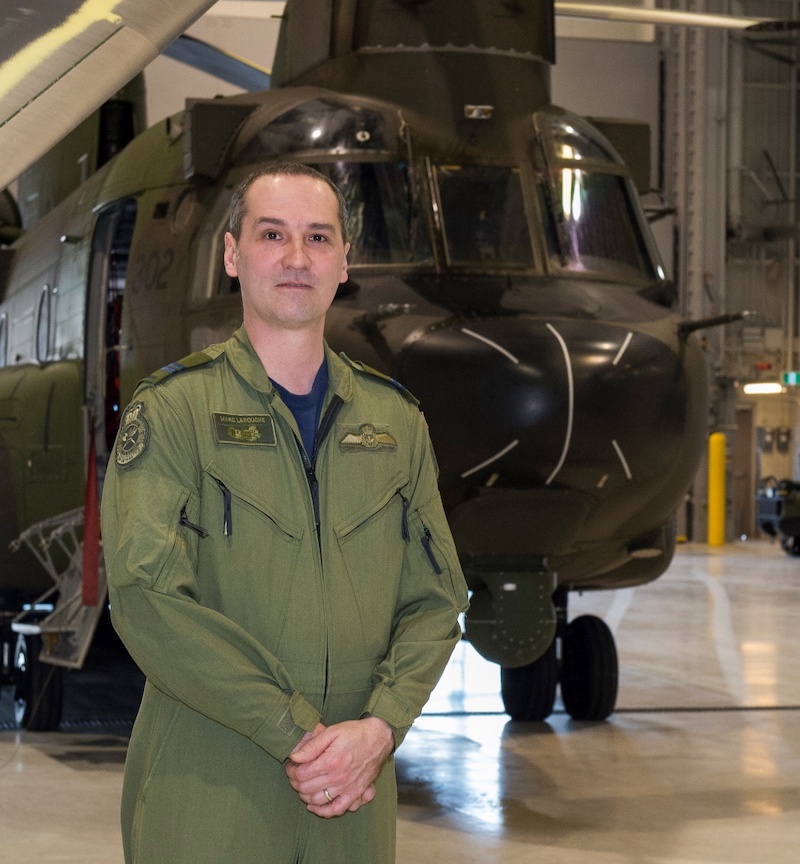 Captain Marc Larouche
A father of three, Captain Marc Larouche, 53, is originally from Amos, Quebec.
"He earned a private pilot's license before joining the Royal Canadian Air Force as a pilot. After attaining his pilot's wings in 1993, he served with several squadrons, flying the CH-135 Twin Huey, CH-146 Griffon and CH-147F Chinook helicopters. He deployed internationally on Operation DELIVERANCE in Somalia and domestically on Operation PODIUM in British Columbia."
Capt. Larouche's wife, Annie, released the following statement on behalf of the family.
"It is with profound sadness that I announce the passing of my beloved husband, Capt Marc Larouche. He was a father, a son, a brother, a friend…Above all, he was a mentor.

"He's been a pilot since 1993 and since has become a revered instructor. It comforts all of us to know that he left doing what he loved most.
"He leaves behind to grieve his three sons Maxim, Guillaume and Marc-Antoine, his parents Janine and Alain, his sister Christine and his closest brothers in arms. May you rest in peace, Marc.
"You are loved.
Love, Annie."
Investigation On-Going
While the Directorate Flight Safety investigation is ongoing, Garrison Petawawa advised residents and boaters on the Ottawa River of the possibility of encountering debris resulting from the crash of a CH-147F Chinook into the Ottawa River.
The press release noted when people find something that might be related to the investigation:
Don't touch it!
Remember the location, mark it if possible without touching the item and leave the area. Remember where you saw the object and return the same way you came.
Call 911 or Garrison Petawawa's Military Police at 613-687-4444 immediately to report what you found.
"As there is a Directorate Flight Safety investigation occurring this week following a CH -147F Chinook crash into the Ottawa River we advise that for your safety, it is important to obey all signages and buoys along the Garrison Petawawa bank of the Ottawa River from Black Point to Black Bear Beach. The affected area comprises of 27 hectares of beaches and 167 hectares of river bottom. It is strongly advised that the public obey the posted instructions and do not enter any areas that are indicated as off limits."
Beach & Marina Open
In a separate press release, the Garrison also advised that Jubilee Lodge Marina and Black Bear Beach are open for public access again.
"We ask that the public remain clear of the restricted area and reduce speed to assist in keeping environmental protection measures in place awhile Directorate Flight Safety Investigation is underway."