2023 National Silver Cross Mother Announced
Twenty seven years after losing her son in a tragic accident in Bosnia, Gloria Hooper will lay a wreath at the National War Memorial on behalf of all military mothers who have lost a child serving.
Describing her son, Sapper Chris Holopina, as a "big kid," Hooper noted he was also known as a prankster, a trait she was only too happy to foster.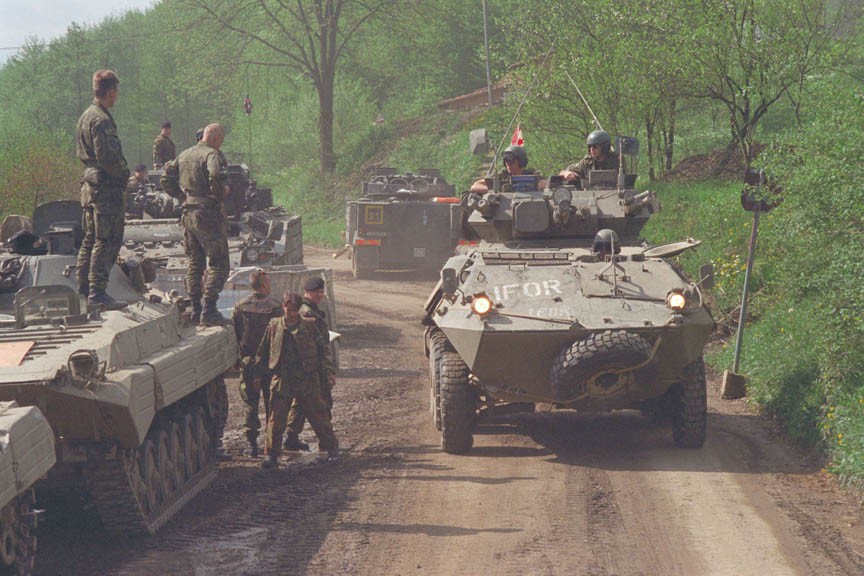 Tragic Accident
Sapper Holopina, lost his life en route to help rescue a group of British soldiers stranded in a minefield. He was deployed to Bosnia on Operation Alliance at the time. On July 4, 1996, the armoured vehicle he was travelling in left the road in an effort to avoid an accident.
While the armoured vehicle avoided the accident, unfortunately, it careened down a ravine and rolled over, killing the young Sapper at the age of 22, a few months shy of his 23rd birthday. He was the first Canadian to lose his life on that mission.
Holopina was a member of 2 Combat Engineer Regiment based at CFB Petawawa. Described him as a true "soldier," by his family, Holopina embodied that persona from a young age.
The young Sapper was the first Canadian to give his life in Bosnia as part of that mission.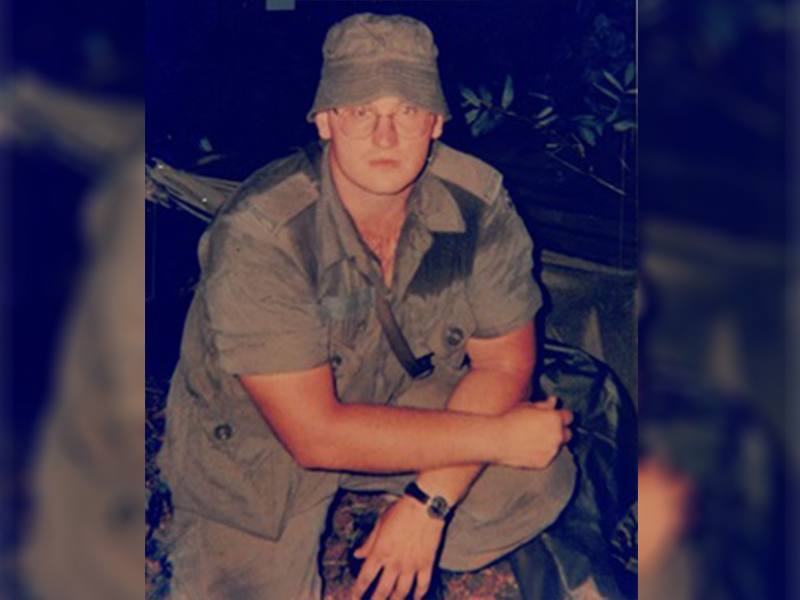 Serving in Military
A native of Manitoba, Holopina was born in Russell in 1973. As a youngster, his mom noted how he would play with toy soldiers and how "he would sit there for hours" playing.
Growing up, Holopina made toy swords and played with army toys. As the oldest grandchild, he spent a lot of time on the family farm. Eventually, he became interested in art, drawing for hours. His younger sister, Ashley remembers him as a great artist. "He would just take a piece of paper and draw," from knights and dragons to medieval images she shared.
Upon graduation from High School in Treherne, Manitoba, Holopina followed his path and, at the age of 16, joined the reserves with a friend. Later, he enlisted in Portage la Prairie.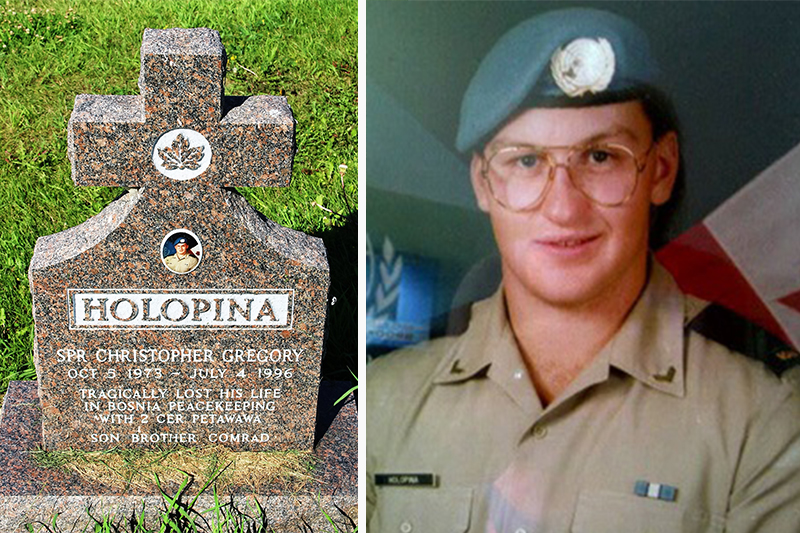 Remembered as a Prankster
Hooper remembers her son as fun, mischievous and a prankster. In a press release, she shared sending him glow-in-the-dark clothing at Christmas when he was deployed. Hooper noted the prank was well received by his comrades.
"Anything we could do for fun, we did it!" she laughed.
While deployed on Operation Alliance, Holopina wanted to help the children in Bosnia as they had nothing. He organized toy and clothing drives. His family recalls having boxes of donations everywhere as they collected, packed and shipped them.
Operation Alliance was Holopina's third tour. He deployed to Cyprus in 1992-1993 and Croatia in 1993-1994. His family noted when deployed, Holopina took every opportunity while on leave to travel. He visited Greece and France. When he returned home, his family said he was always eager to go on another tour.

Remembering Sapper Holopina
After Sapper Holopina passed away, several places of remembrance were created in his honour. In Bosnia, a camp was named after him on July 4, 1997, but closed in 1999. The Sapper's name is also recorded on a Canadian monument in Velika Kladusa, Bosnia-Herzegovina, on a memorial stone monument outside the 2 CER headquarters building in CFB Petawawa and a plaque in the building. His name is also on the Cenotaph in St Claude, MB.
In Portage la Prairie, the local Armoury renamed their lounge the "Holopina Lounge" and dedicated a wall to him. And in 2005, a lake north of Flin-Flon in Northern Manitoba was named in his honour.
Holopina now rests at the Shell Valley (St. John's) cemetery in Manitoba.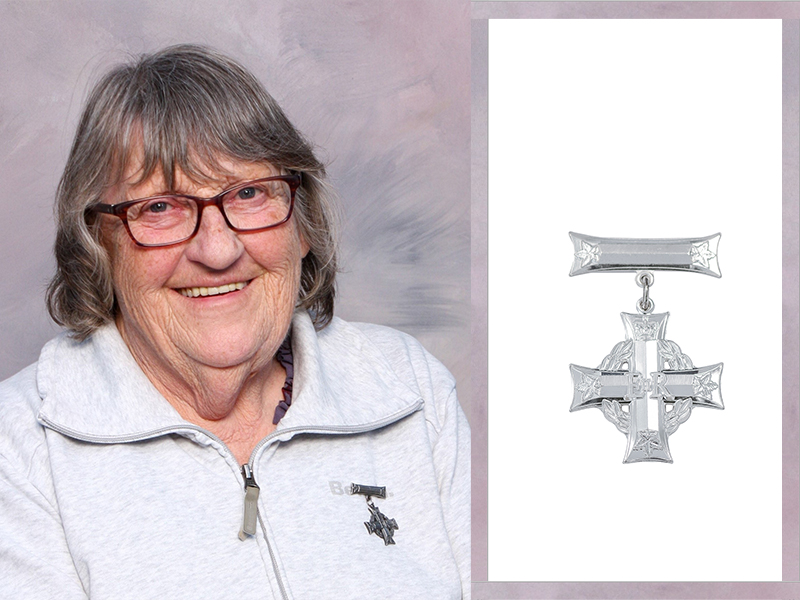 This Year's National Silver Cross Mom
Hooper resides in the small French town of St. Claude, Manitoba, where she represents Silver Cross Mothers at the local school in St. Claude and other local events.
When speaking about her late son, Hooper has a fondness in her voice. She noted that as a child, "it was a lot of fun with him. He was into anything, mischievous and everything."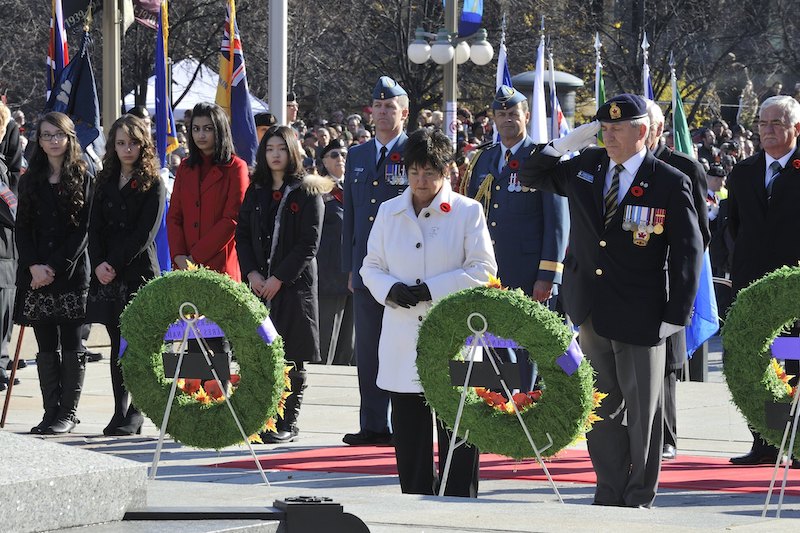 National Silver Cross Mother
The National Silver Cross Mother represents all Canadian mothers who have lost a son or a daughter in the military service of Canada.
The Legion chooses the National Silver Cross Mother from nominations made by Legion Provincial Commands and individuals.
Referred to as the Silver Cross, the Memorial Cross was first authorized on Dec. 1, 1919, as a memento of personal loss and sacrifice for widows and mothers of Canadian personnel who died serving their country during the First World War, also known as the Great War.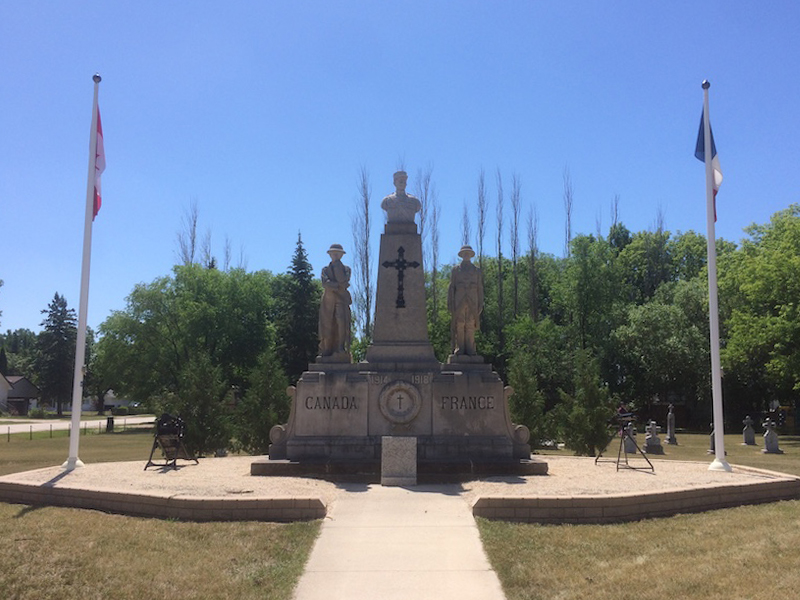 Hooper looks forward to representing mothers across Canada who have lost a child to military service. Though she recognizes that "everybody has their own feelings" and respects the journey is different for each Silver Cross Mother, she would like to represent "just the feeling of having a child gone" in a way that will help support others.
The Legion's press release noted that throughout the year, until October 2024, Hooper will be called upon to perform other duties, honouring the Fallen from all conflicts.
View the Legion's past Silver Cross Mother recipients here.