RMC one of 14 universities to commemorate l'École Polytechnique de Montréal tragedy with a beam of light 
The Kingston skyline will include a single beam of light shining from the parade square of the Royal Military College of Canada (RMC) on December 6, 2019, from approximately 5:10 p.m. until 9 p.m.
The beam is one of 14 that will shine that night from universities across Canada to commemorate the 14 women murdered on December 6, 1989, at l'École Polytechnique de Montréal. 
The lighting of the beams at the universities will be synchronized with 14 similar rays shining over Montreal from the top of Mount Royal, an event that will be broadcast live by Radio-Canada and CBC as part of a national 30-minute ceremony.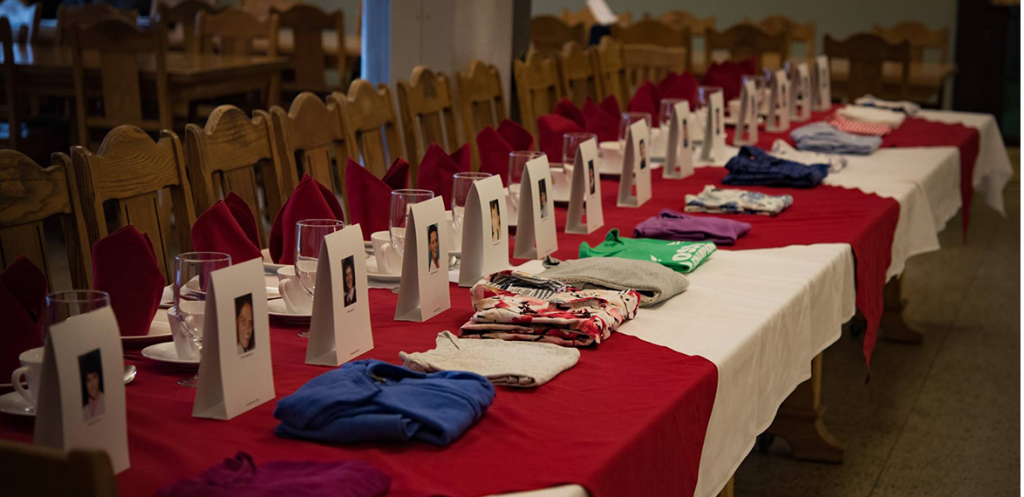 The lighting of the beam at RMC will take place during a simple, sombre, half-hour vigil for students, staff, faculty, and members of the community. 

It will include the reading of two poems (one in French and one in English) and the reading of the names of those who died. 
Fourteen officer cadets in uniform will come forward individually to read the name of each victim. Each officer cadet will symbolize the promise lost that tragic day 30 years ago in Montréal. 
The ceremony will conclude with a minute of silence and reflection.