Operation Husky: Remembering the 6,000 Fallen Canadians
Above image: Left, see below. Right, men from the Loyal Edmonton Regiment, part of the 1st Canadian Division, enter Modica.
This year marked the 80th anniversary of Operation Husky, AKA the Italian Campaign of the Second World War.
The Italian Campaign, which began with the invasion of Sicily on July 10, 1943, was one of the largest seaborne operations in military history and involved incredible contributions on the part of Canadian military members.
"In the invasion of Sicily and the Italian Campaign, Canadians fought with tremendous courage. Their determination and ultimate success were representative of Canada's efforts during the Second World War, when we fought alongside our Allies to create a more peaceful world. Today, we remember and honour their sacrifices, and the sacrifices of all who have served and continue to serve Canada. Lest we forget," said Minister of National Defence Anita Anand in a statement released on the anniversary.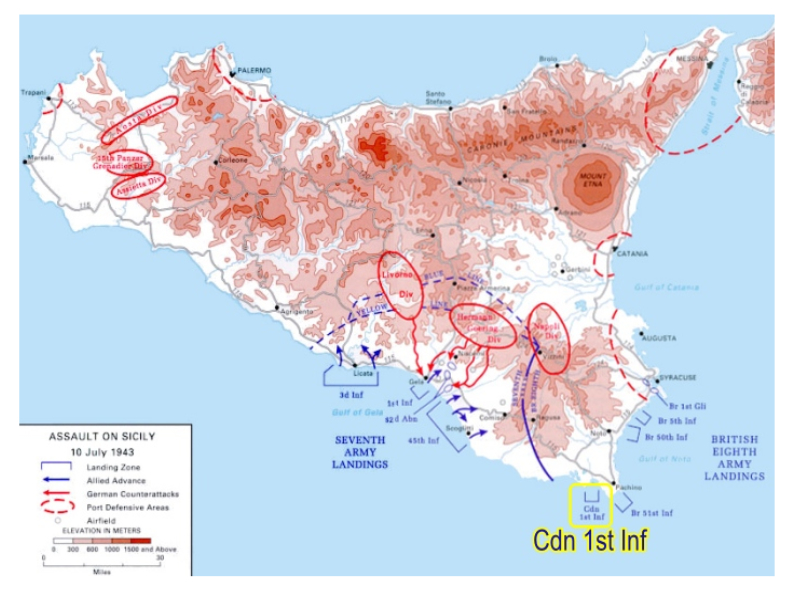 Clearing the Way for a Mainland Assault
Launched on July 10, 1943, close to 3,000 Allied ships and landing aircraft landed on the Sicilian coast, according to the Department of National Defence.
Upon landing, 160,000 Canadian, British and American troops gallantly fought against Italian and German forces across hundreds of kilometres of mountainous terrain.

After weeks of fighting, Allied forces were able to take Sicily, thus allowing the Allied troops to secure the Mediterranean Sea. The move also allowed Allied forces to strive for a mainland assault.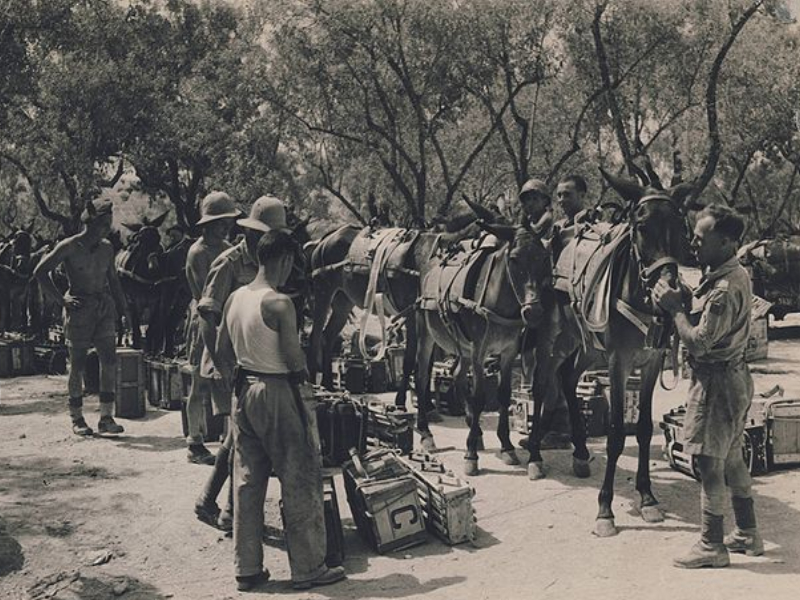 Victory at a Hefty Price
Although the victory was crucial, it came at a heavy price for Canadian troops. Before even landing in Sicily, 58 Canadians drowned when enemy submarines sunk Allied ships. When the fighting in Sicily was all said and done, there were approximately 2,300 Canadian casualties, including 600 who lost their lives.
In total, the Italian Campaign lasted 22 months and resulted in 6,000 Canadian troops paying the ultimate price.
Those who died in the Italian Campaign are commemorated and buried in the Cassino Memorial with the missing, in Frosinone, southeast of Rome.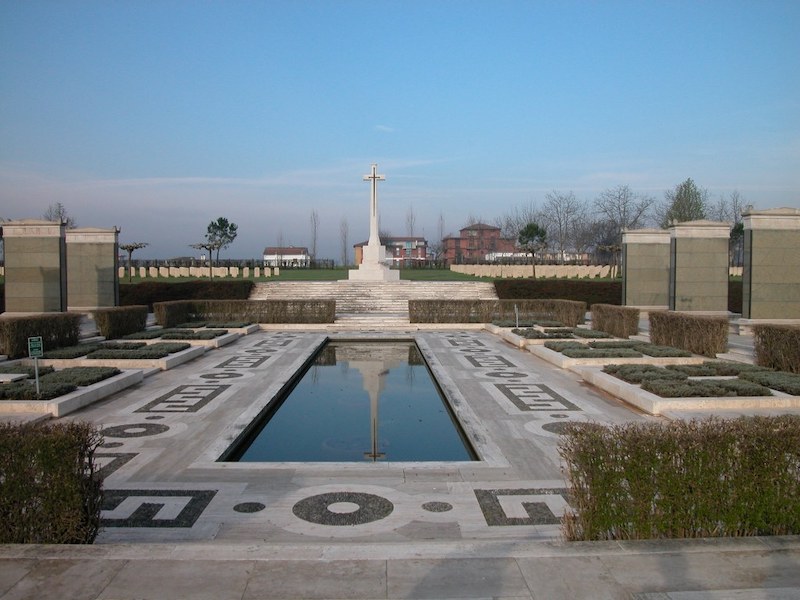 "The Italian Campaign was a long, bitter struggle, and one of Canada's major military efforts during the Second World War. Right from the time that Canadian troops set foot on the island of Sicily in July 1943, and later on the Italian peninsula, they fought with determination, skill and courage. More than 93,000 Canadians fought along with their allies for more than 20 months – suffering more than 26,000 Canadian casualties, including nearly 6,000 who lost their lives. On the 80th anniversary of Operation Husky, we pause to remember and honour them," Lawrence MacAulay, Minister of Veterans Affairs and Associate Minister of National Defence, noted in a statement released on the anniversary.