Animals in War Pins recognized the work of pigeons during wartime
Each year the Ontario Society for the Prevention of Cruelty to Animals (SPCA) releases a new commemorative Animals in War collectible pin.
This year a pigeon was chosen as the symbol to remember all the animals who have served and continue to serve alongside Canada's veterans.
The pin's intention is to be worn as a complement to the poppy in remembrance of veterans and the animals that bravely served by their side.
"We must always remember the sacrifice of the people and animals who have bravely served our country. As Ontario's animal charity, we wanted to create a meaningful way to recognize the wartime contributions of animals," explained Melissa Kosowan, associate director, communications Ontario SPCA.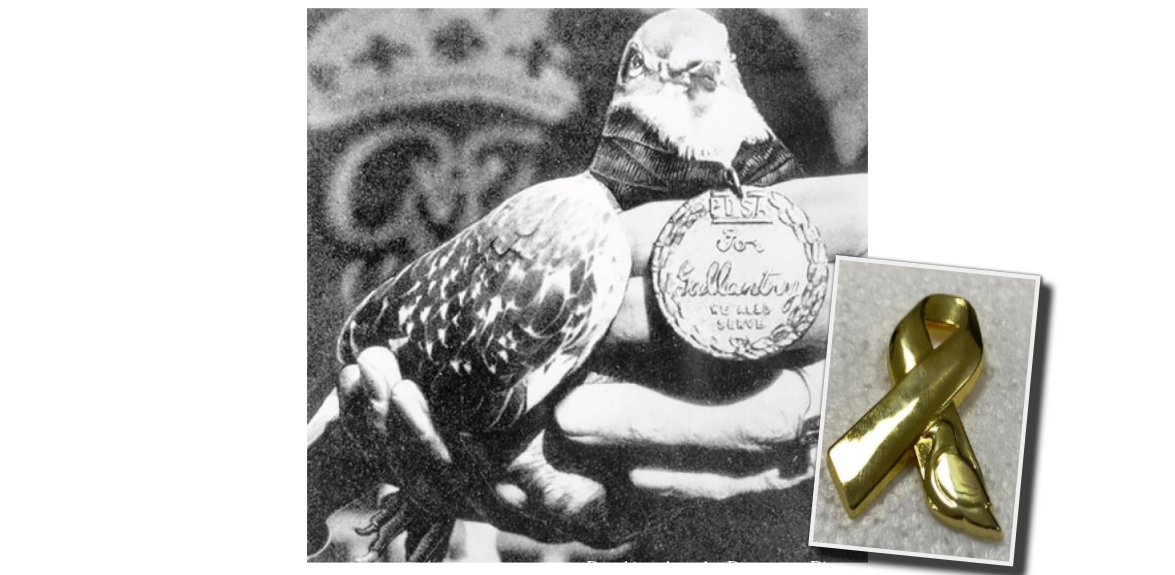 The Ontario SPCA launched its first commemorative Animals in War collectible pin in 2017. By proudly wearing a poppy and Animals in War pin on Remembrance Day, it is a visible reminder of veterans' courage and the animals that have always been by their side in times of conflict and peace times Kosowan added.
"We wanted to create a pin that would serve as a visual reminder of the sacrifices made by the animals that served alongside our veterans while also giving back to the community. Funds from the sale of the pin help provide care for animals in need, as well as support our veterans," says Kosowan.
Due to the global pandemic, the Ontario SPCA has increased its commitment to veterans in 2020 by donating $2.50 from each pin sold to Royal Canadian Legion branches across Ontario.
Pigeons played a critical role in both world wars by delivering messages, with some even receiving awards for their heroic efforts. These brave birds risked their lives as enemy soldiers often tried to shoot them down, knowing the birds were carrying vital messages for the Allies.

The U.S. Army used 600 pigeons in just France alone during the First World War. In the Second World War, the United Kingdom employed about 250,000 homing pigeons for many purposes, including communicating with spies behind enemy lines.
Thirty-two pigeons were symbolically presented with the Dickin Medal for their service, the highest possible decoration for valour given to animals.
The PDSA Dickin Medal was instituted in 1943 in the United Kingdom by Maria Dickin to honour animals' work. It is a bronze medallion, bearing the words "For Gallantry" and "We Also Serve" within a laurel wreath, carried on a ribbon of striped green, dark brown, and pale blue.
It is awarded to animals that have displayed conspicuous gallantry or devotion to duty while serving or associated with any branch of the Armed Forces or Civil Defence Units. The award is commonly referred to as the animals' Victoria Cross. After a great deal of hard work, pigeons ceased being used as service animals as of 1957.
The animal on the pin symbolizes the wartime contributions of all animals. Mules carried artillery, horses transported troops and hauled field guns, pigeons delivered crucial messages, cats served as companions and kept ships free of vermin, and dogs have served as messengers, medical assistants, bomb detectors, and search and rescue workers.
To order your pin, visit here or call the Ontario SPCA (1-888-668-7722 ext. 360) to place your order by phone.