Honouring Captain Nichola Goddard by sharing Servicewomen's Stories
In light of the service and sacrifice of Artillery Officer Captain Nichola Goddard, who lost her life while serving in Afghanistan, True Patriot Love (TPL) has launched the podcast For Her Country. 
The podcasts are designed to reveal the role women have played in Canada's military, and highlight their contributions over the years. 
"For decades, women have played an essential role in Canada's military, and there are many outstanding leaders like Captain Nichola Goddard whose experiences and stories are rarely told," said Nick Booth, CEO of True Patriot Love Foundation. "For Her Country was created as a platform to showcase these leading women and to learn from their unique journeys within the Canadian Armed Forces. What results is a compelling series with important lessons that can benefit us all."
Launched last week, For Her Country podcast dives into the unique experiences of female military leaders as they navigated a male-dominated environment. The podcasts explore the themes of courage, authenticity, resiliency, confidence, and more. 
Phillip Grosch, Veteran and True Patriot Love board member and sponsor of the initiative explained the project began back in 2018 when TPL started to manage the Capt. Nichola Goddard Fund.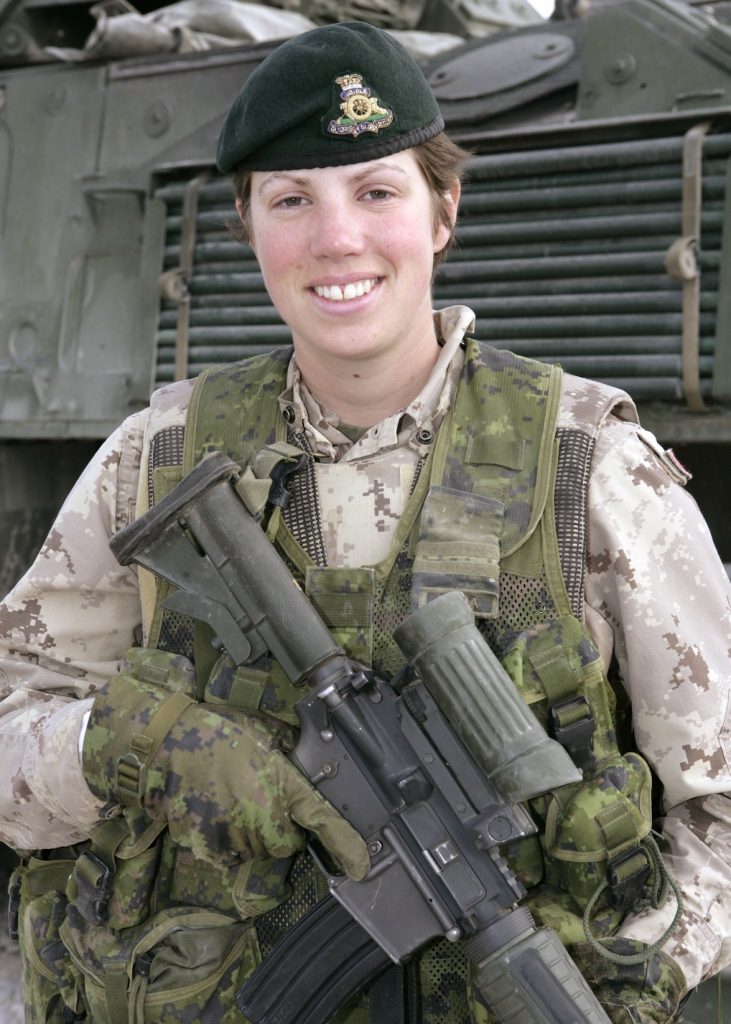 "We wanted to create an event that honoured the memory of Nichola by showcasing women of the CAF who like her are trailblazers and, in many cases, combat veterans. We had run a few events, and the feedback was extraordinary," said Grosch. "Business leaders who attended were inspired and amazed at the incredible stories of these humble and accomplished leaders. Most of them had no idea that the CAF had these remarkable young women leaders."
Before the COVID-19 pandemic began, the organization had discussed how to expand their reach to share the unique stories the servicewomen had to tell. 
"When we entered the lockdown, the idea of the podcast was born: by sharing these stories, we would honour Nichola's memory: inspire, bring hope and pride in being Canadian," said Grosch. 
Grosch would really like Canadians to hear the stories servicewomen have to tell. 
"Our ask to everyone reading the article is to please subscribe, listen and share," said Grosch. "Second, the series is around lessons in leadership. We want corporate leaders and individuals to learn and be inspired by these stories. When you remove barriers based on bias, women can and will excel in any role or profession."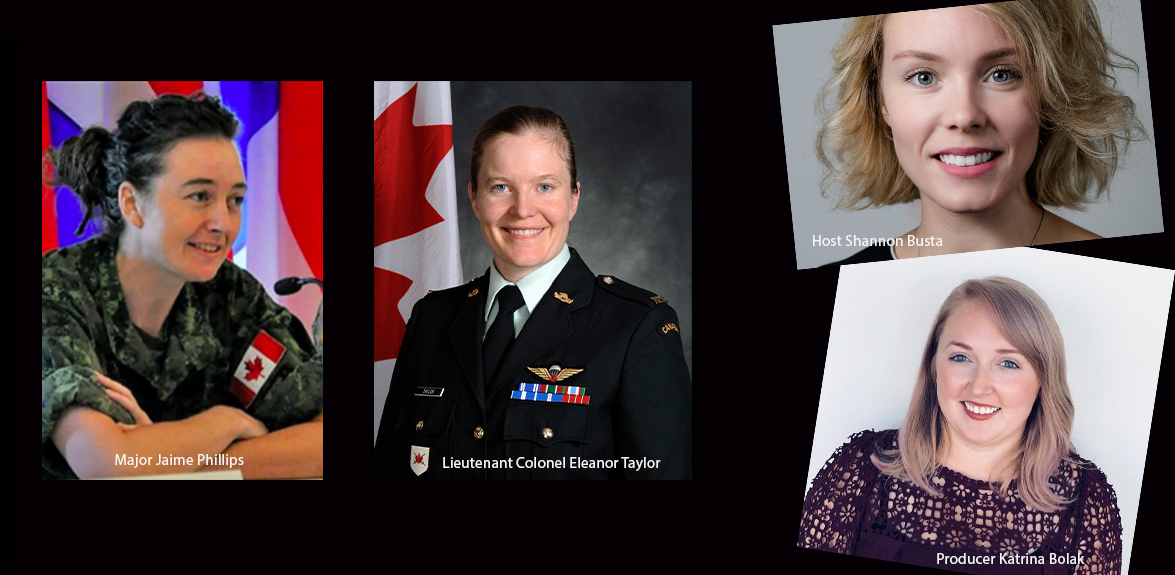 The organization already has two podcasts available: 
Major Jaime Phillips on Embracing Authentic Leadership 

Lieutenant Colonel Eleanor Taylor on the Value of Hard Conversations
While working on the project Grosch noted, the story of Captain Goddard is sad, it is also inspiring. He still finds it remarkable how many women, like Capt. Goddard, have or continue to serve in the CAF. 
"The stories resonate and inspire," said Grosch. 
He shared the proof for him was the response he received when he pitched the idea to the TPL volunteers, Shannon Busta, host of the podcast, and Katrina Bolak, producer of the series. Neither of the women had any prior exposure to the Canadian military, except through attending business school with CAF veteran Theresa Sapara. 
"The three of them were excited by the stories and the opportunity to create the podcasts series," said Grosch, adding, "they all have full-time jobs and have spent evenings and weekends working on designing and producing the podcast."
He noted the TPL team helped.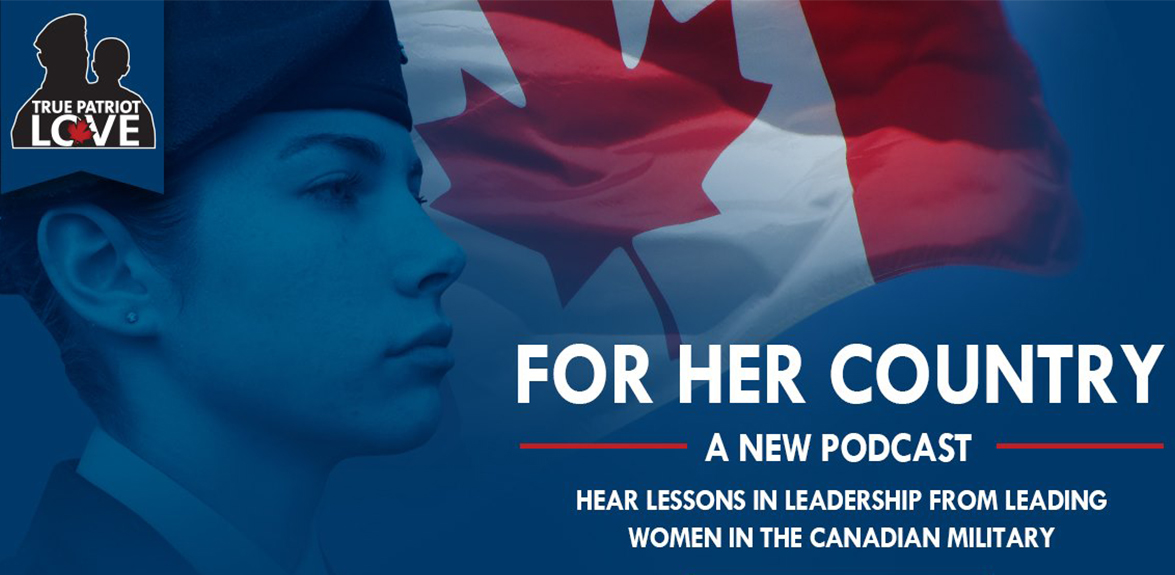 Grosch adds, "I'd also like to note that the Goddard Family are so gracious in their willingness to share their sacrifice with so many. Nichola's sister, Katherine Rusk, who introduces the podcast in episode one, is so generous with her time. Their willingness to share Nichola's letters home while she was deployed in Afghanistan has brought a very real and impactful human touch to the series."
People can tune it to TPL: For Her Country podcasts on Apple Podcasts, Google Podcasts, and Spotify, or on True Patriot Love's YouTube channel, with a new podcast being featured every Tuesday, with the final podcast being posted on June 16, 2020. 
For more information, visit the TPL website here.