$60,000 raised for Renos for Heroes
Raising funds for Renos for Heroes, Duval Terceria of the Carpenters' District Council of Ontario completed a five-day walk from Oshawa to Trenton. The walk raised over $60,000 to help improve the lives of injured veterans.
Terceira started his 120 km walk from the Royal Canadian Legion in Oshawa on Sept. 25. He was joined by notable figures in the community like Oshawa Mayor John Henry, the Hon. Steven Del Duca Ontario Minister of Transport, Jim Caruck founder of Renos for Heroes. The group began their walk to the Afghanistan Memorial at CFB Trenton with a send-off ceremony.
"This was his [Terceira] cause. He believes Canada is a strong country and the best country in the world, and there's no doubt about that. He wanted to support the military especially the ones that have been injured," said Deryl Caruk, executive director of Renos for Heroes.
The money raised from the walk will be used on projects Renos for Heroes is working on. The main goal of Renos for Heroes is to make homes more accessible to veterans that have been injured, both physically and mentally. Projects cost anywhere from $20,000 and upward. The Renos for Heroes team assesses a house by its safety factor ensuring that in case of an emergency an injured veteran can quickly and safely leave their house. Projects have included putting lifts in, lining decks, redoing kitchens and modifying doorways.
"We had one project a couple years ago. He had a young daughter, and we just widened her door in her bedroom so he can get in and tuck her in at night and read her stories while in a wheelchair," said Caruck.
To-date the organization has completed 12 projects, and two more are currently in the works.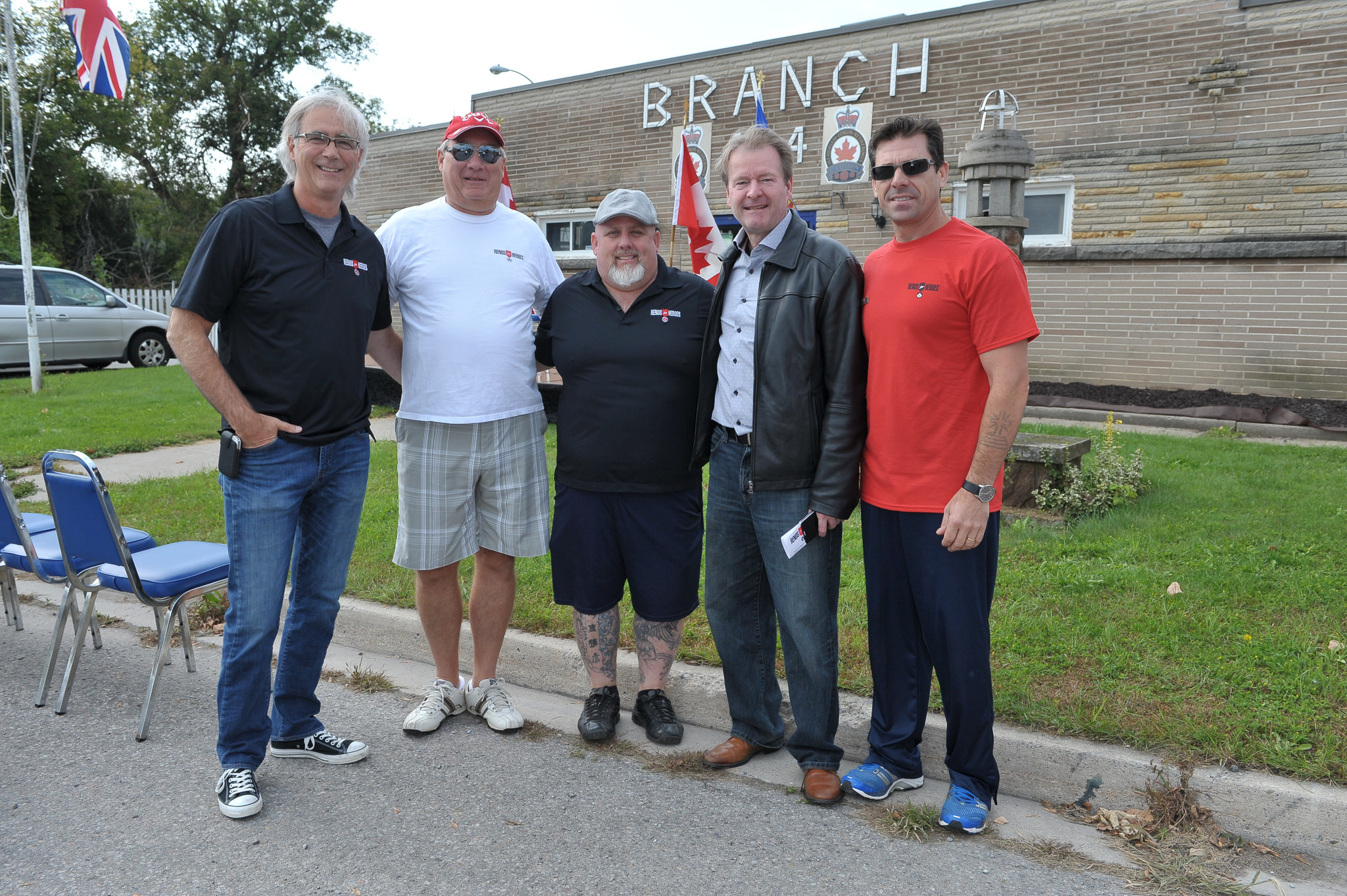 Renos for Heroes works closely with the CAF to choose applicants that are most in need for changes to their homes.
Renos for Heroes was founded in 2009 by Jim Caruck, well-known TV show host of HGTV's Real Renos and Handyman Superstar Challenge. Caruck decided to use his talents to help injured veterans in order to minimize their expenses, reduce stress and regain mobility of their homes.
"I just don't think people understand the military. These men and women are our frontline defence. We have to support them. They do what they do so that we can do what we do, that's what it boils down. We have a nice standard of living here, and those are the guys that protect us and you can't thank them enough. I respect them to the utmost they're very brave. That's what a hero is to my brother and me," said Deryl.
Other events Renos for Heroes organizes are the Heart for Heroes Gala that will be held next February and the Golf Tournament next summer. To learn more about these events and Renos for Heroes visit www.renosforheroes.org.