Prince Andrew loses the use of HRH and military roles
Today, after a U.S. judge allowed a lawsuit against Prince Andrew accusing him of sexual assault to move forward, Her Majesty Queen Elizabeth II removed Prince Andrew of his honorary military roles.
Buckingham Palace released a statement today saying, "With the Queen's approval and agreement, The Duke of York's military affiliations and Royal patronages have been returned to The Queen.
"The Duke of York will continue not to undertake any public duties and is defending this case as a private citizen."
According to the Guardian, a royal source said that the prince will no longer use "His Royal Highness."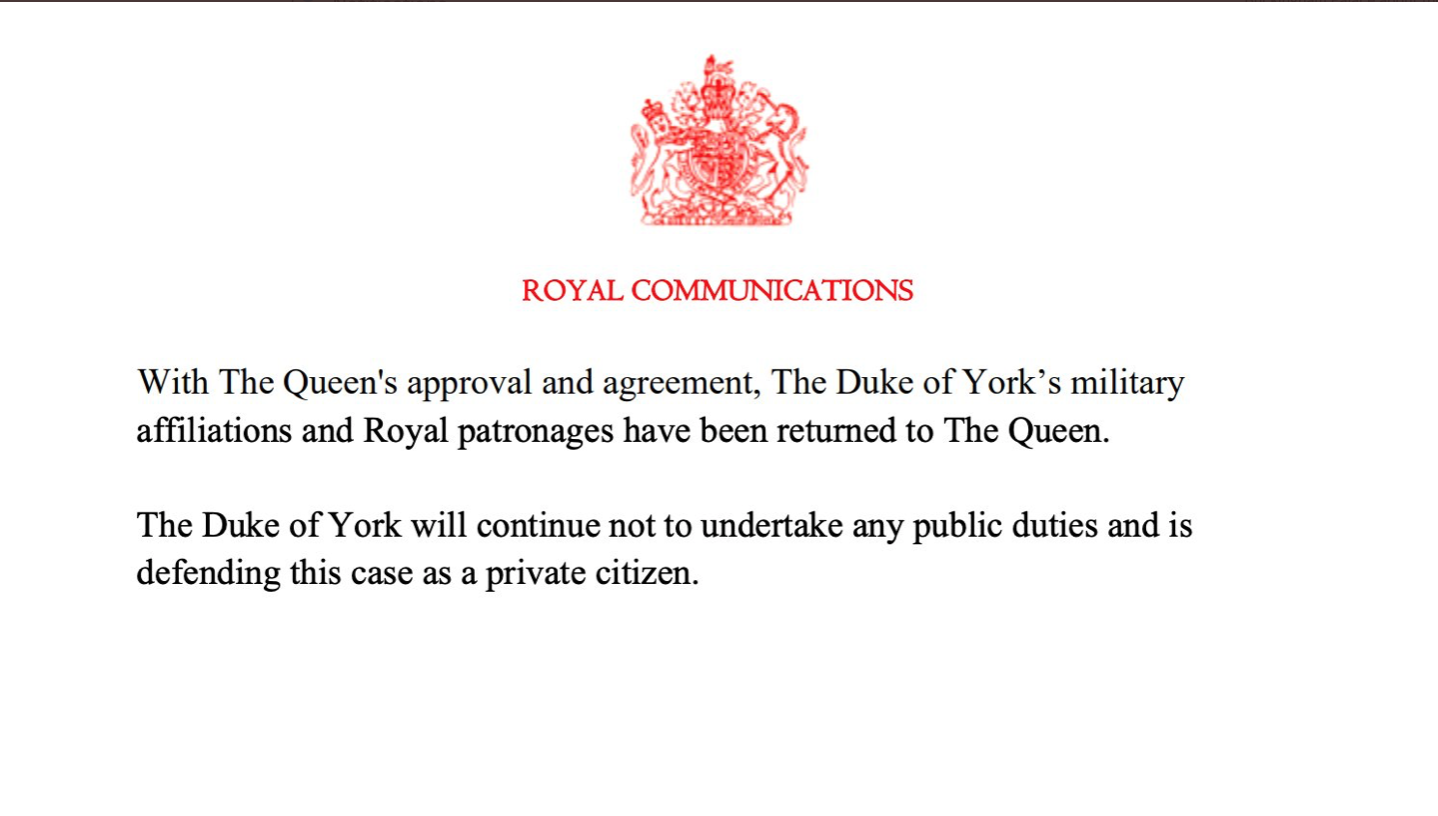 ---
150 Veterans Wrote Queen
Apparently, the decision came after 150 veterans wrote to the Queen asking her to remove all of Prince Andrew's military ranks and titles and expressing their upset and anger.
According to the Guardian, the letter was sent the day after Manhattan federal judge Lewis Kaplan rejected Prince Andrew's efforts to dismiss Virginia Giuffre's sexual assault lawsuit against him.
The letter states, "Were this any other senior military officer, it is inconceivable that he would still be in post."
Appointments In Abeyance
Previously, Buckingham Palace said that the duke's military appointments were in abeyance after he stepped down from public duties in 2019.
However, the prince kept the roles and left eight British regiments, including the Grenadier Guards, where he was a colonel, in limbo for over two years.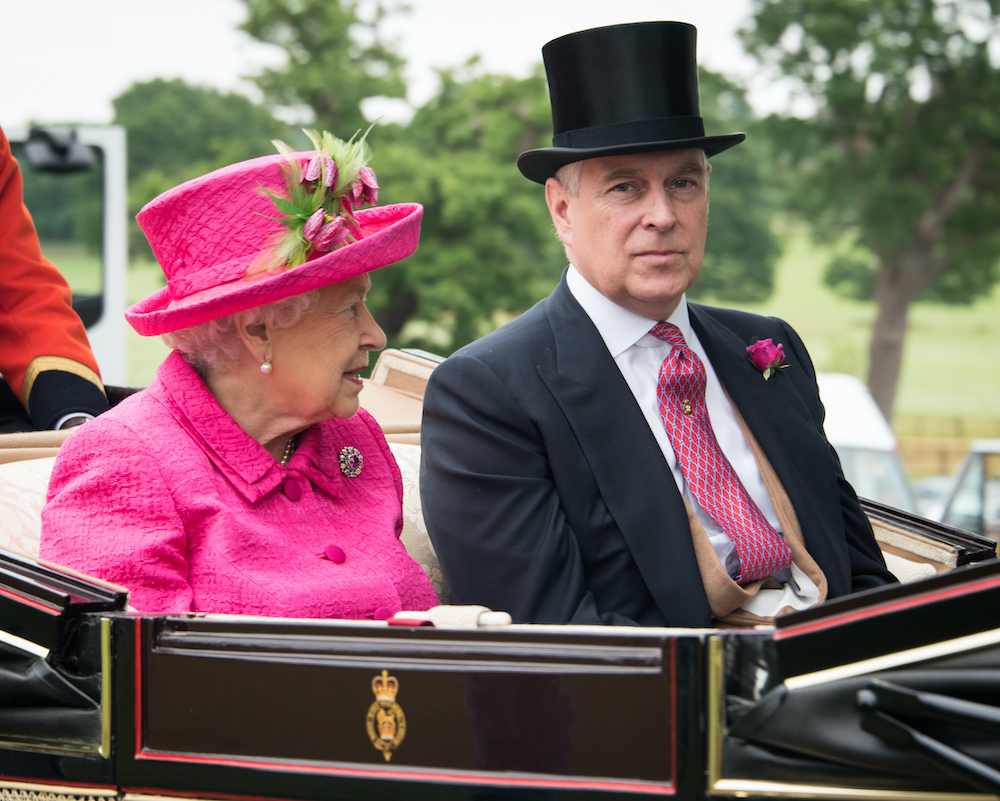 Highest Standards
"Officers of the British armed forces must adhere to the very highest standards of probity, honesty and honourable conduct," the veterans said in their letter.
"These are standards which Prince Andrew has fallen well short of. It is hard not to see when senior officers are reportedly describing him as 'toxic,' that he has brought the services he is associated with into disrepute."
"We understand that he is your son, but we write to you in your capacity as head of state and as Commander-in-Chief of the Army, Navy, and Air Force," they concluded.
Military affiliations and royal patronages
Prince Andrew held many military affiliations and royal patronages, and several were in Canada.
Military Affiliations Include:
Colonel-in-Chief of the Queen's York Rangers (1st American Regiment),
Colonel-in-Chief of the Royal Highland Fusiliers of Canada,
Colonel-in-Chief of the Princess Louise Fusiliers and
Colonel-in-Chief of the Canadian Airborne Regiment (disbanded)
A list from the Government of Canada, the prince also held royal patronages as the Duke of York, including:
Royal Alberta United Services Institute
Robert T. Jones, Jr Scholarship Foundation
Canadian International Air Show
The York Club (2008)
Royal Colwood Golf Club (2010)
Maple Bay Yacht Club (2011)