RCN Welcomes 3rd Arctic and Offshore Patrol Ship
The Royal Canadian Navy (RCN) moved one step closer to reviving its fleet this month with the arrival of the third Arctic and Offshore Patrol Ship (AOPS).
Named His Majesty's Canadian Ship (HMCS) Max Bernays, delivered on Sept. 2, 2022, is the third AOPS out of six expected to be fully delivered by 2025.
"Today we celebrate another important milestone for the National Shipbuilding Strategy and the Royal Canadian Navy with the arrival of its third new Arctic and Offshore Patrol Ship, HMCS Max Bernays. I would like to recognize the important work of our shipbuilders and the thousands of Canadians that have contributed their time, expertise, and materials to support the construction of this new ship. Well done to everyone who has helped make this delivery a success," stated Anita Anand, Minister of National Defence.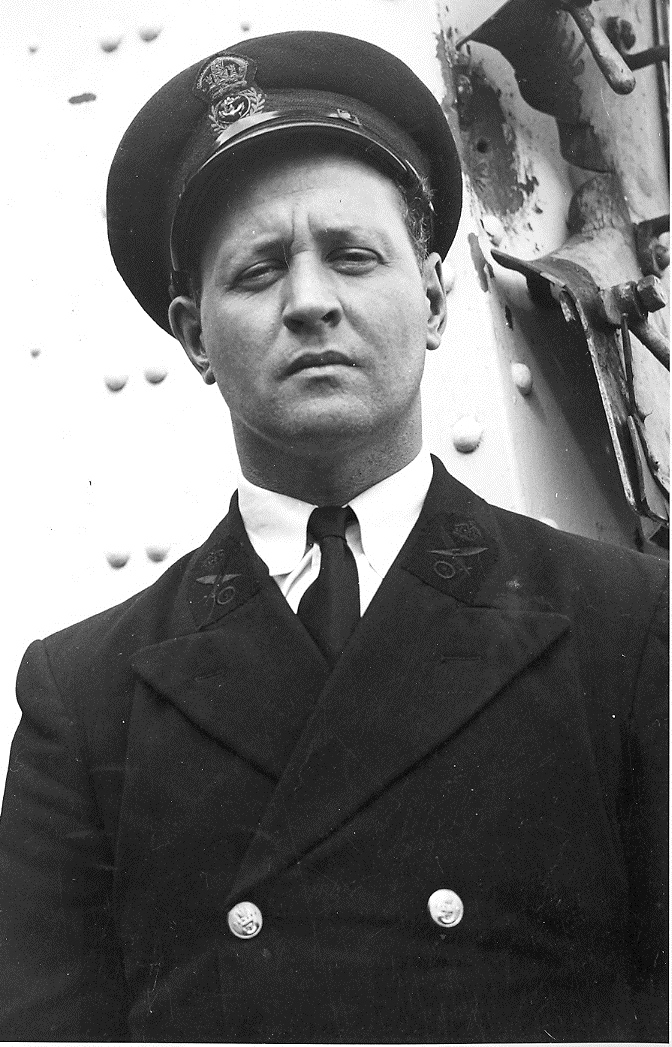 HMCS Max Bernays
The newest RCN's AOPS fleet member was named in honour of Chief Petty Officer Max Bernays, a heroic RCN member who served aboard HMCS Assiniboine during the Second World War. Bernays served as the Coxswain aboard his ship during the Battle of the Atlantic. The official naming ceremony for this ship was held in May.
HMCS Max Bernays, according to a Department of National Defence press release, was successfully launched into the water on Oct. 23, 2021. It was delivered to Canada on Sept. 2.
According to DND, the ship will remain at Her Majesty's Canadian Dockyard Halifax "while post-acceptance work and final ship preparation work are completed." After that, the ship's homeport will be at CFB Esquimalt, where it will be transferred to next year.
"Today's delivery of our third Arctic and Offshore Patrol Ship, HMCS Max Bernays, brings the Royal Canadian Navy one step closer to our full fleet of six modern, ice-capable ships. Each of the AOPS represents a new and important capability for the Navy, and we are excited that this ship will soon be officially welcomed into the RCN Fleet," said VAdm. Angus Topshee, Commander of the RCN.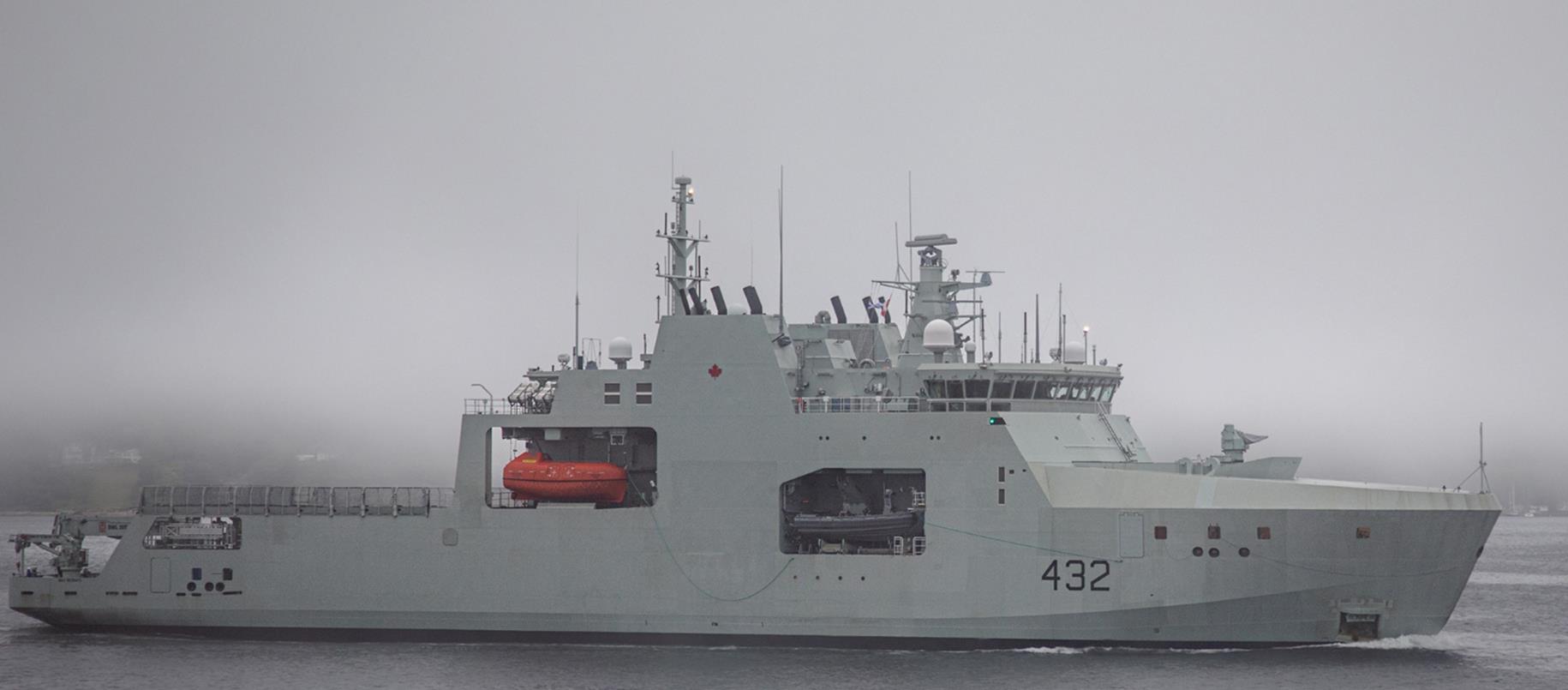 A Highly Versatile Vessel
The AOPS are said to be highly versatile vessels that can fill various roles, including coastal surveillance, search and rescue, drug interdiction, support to international partners, humanitarian aid, and disaster relief.

The ships are built sturdy with the goal to enhance the RCN's capabilities in places like the Arctic. They also have significant transporting capabilities and "the capacity to embark a Cyclone helicopter, small vehicles, and deployable boats."
This particular AOPS araže known as the Harry DeWolf-class, named after VAdm. Harry Dewolf, a Canadian wartime naval hero, according to DND. The lead ship, HMCS Harry Dewolf, was delivered on July 30, 2020, and was commissioned into service on June 26, 2021.
The second ship, HMCS Margaret Brooke, is named after Second World War hero Nursing Sister Lieutenant Commander Margaret Martha Brooke. According to DND, AOPS four, five, and six are in different stages of development, and one will be derived to Canada every year until 2025.
"For the third summer in a row, we are celebrating the delivery of an Arctic and Offshore Patrol Ship (AOPS). The HMCS Max Bernays marks an important milestone in the AOPS project as we have reached the halfway point in the delivery of these Royal Canadian Navy vessels. On August 15th, Irving Shipbuilding officially began production of Canada's sixth and final AOPS for the Royal Canadian Navy. Our government recognizes the exemplary work being done under the National Shipbuilding Strategy by Canadian shipyards and the economic benefits it generates in communities and across Canada," said Helena Jaczek, Minister of Public Services and Procurement Canada.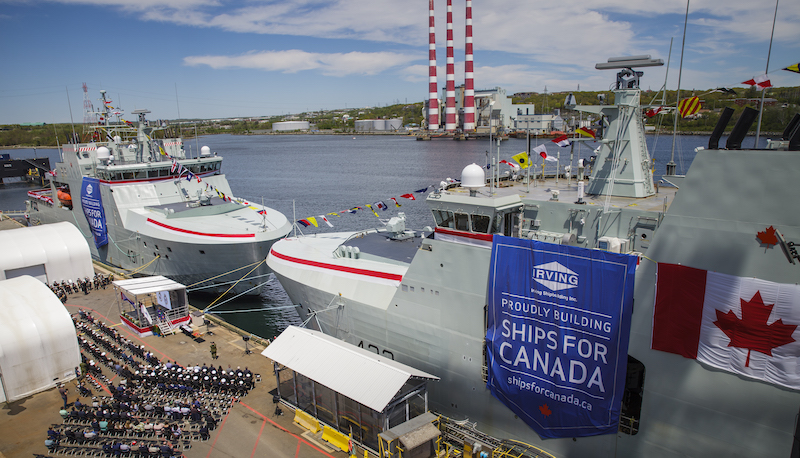 Irving Shipbuilding
The Government of Canada awarded the contract to Irving Shipbuilding in 2015 to deliver Canada's AOPS. A company based out of Halifax, NS, Irving Shipbuilding received the contract under the National Shipbuilding Strategy to ensure jobs remained inside Canada.
The Industrial and Regional Benefits Policy is also applicable to this procurement, which ensures companies awarded defence contracts conduct their business in Canada, equal to the value of their contracts.
"The delivery of HMCS Max Bernays – the third Arctic and Offshore Patrol Ship – is a proud and important milestone for our team of over 2000 skilled shipbuilders. Our commitment to Canada is continuous improvement. Despite HMCS Max Bernays being built during the height of the pandemic, the ship is being delivered faster with 8% fewer production hours compared to the previous ship – HMCS Margaret Brooke (AOPS 2). We wish the crew of this fine ship fair winds, following seas and a safe return home from every mission," said Dirk Lesko, President of Irving Shipbuilding.