Vice-Admiral Art McDonald to take the helm as Chief of the Defence Staff
Above image: Vice-Admiral (VAdm) Art McDonald. Currently the Commander of the Royal Canadian Navy, on Jan. 14, 2021 he will become the 18th Chief of the Defence Staff. 
On December 23, Prime Minister Justin Trudeau announced the upcoming appointment of Vice-Admiral (VAdm) Art McDonald, currently Commander of the Royal Canadian Navy, as Chief of the Defence Staff (CDS).
"At home and abroad, Canadian Armed Forces members have always answered the call of duty, working day in and day out to keep us and our loved ones safe. Vice-Admiral Art McDonald brings decades of experience in a variety of command and staff roles, and I am confident that he will provide dedicated leadership to the Canadian Armed Forces as they continue to respond wherever is needed to protect Canadians and our values," Trudeau stated.
He continued to thank General Jonathan Vance for his four decades of service to Canada and his immense contribution to the Canadian Armed Forces (CAF), as Canada's longest-serving CDS. "Whether helping develop and implement a new defence policy, supporting our allies overseas, or responding to disasters and a pandemic, he has served with distinction and a strong sense of duty," he added.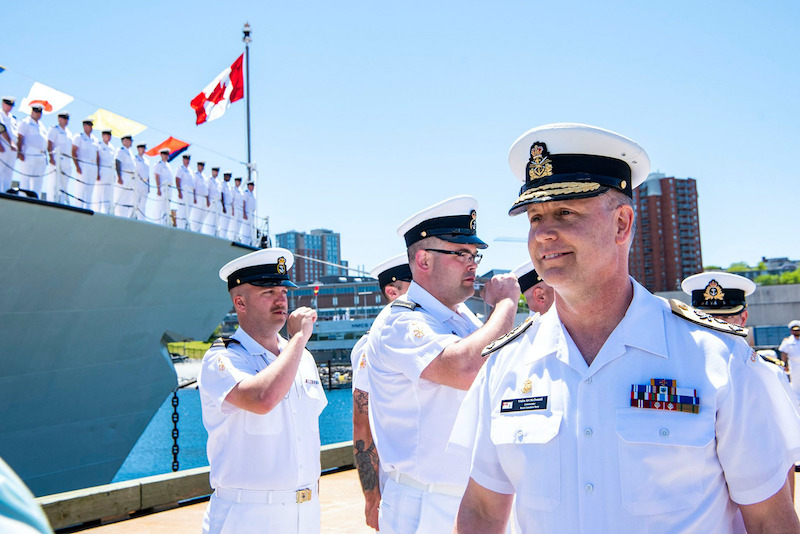 VAdm McDonald will be promoted to the rank of Admiral and replace the current CDS, General Jonathan Vance, who will be retiring from the CAF. The CDS is responsible for the command, control, and administration of the CAF, as well as military strategy, plans, and requirements.
Harjit Sajjan, Minister of National Defence, extended his congratulations to Vice-Admiral Art McDonald on his upcoming appointment as CDS.
"Vice-Admiral McDonald will continue the work to transform the culture of the Canadian Armed Forces to ensure zero tolerance for sexual misconduct and harassment while eliminating hateful conduct and systemic racism from the organization. He will also continue the implementation of our unprecedented military investments as outlined in Strong, Secure, Engaged. This fully-funded 20-year road map makes sure that our military can meet the challenges of the evolving security environment," he then expressed his thanks,
"Over the past five years, General Vance has served with distinction as the Chief of the Defence Staff. His sense of duty has always been driven towards looking after the members of the Canadian Armed Forces and their families."
Tune in to watch the Chief of the Defence Staff change of command ceremony at 2:15PM EST. General Jonathan Vance will be transferring command of the @CanadianForces to Vice-Admiral Art McDonald. Watch live at this link: https://t.co/34xZ0U9TJv pic.twitter.com/pZtK4e8ULw

— Harjit Sajjan (@HarjitSajjan) January 14, 2021
VAdm McDonald became Commander of the Royal Canadian Navy in June 2019. He commanded HMCS Halifax, the Fifth Maritime Operations Group, and Joint Task Force Pacific before his appointment. He circumnavigated the globe through these and other naval roles, led sea-based humanitarian and disaster relief operations, and commanded a multi-national task group in the High Arctic.
After completing basic Naval Warfare Officer training and becoming an Above Water Warfare specialist in the early nineties, he spent most of the next two decades as a sea-going officer while serving in HMC Ships Vancouver, Halifax, Montréal, and Calgary, with the Canadian Fleet Pacific staff, as Executive Officer in HMCS Regina from 2003 to 2005, and as Commanding Officer in HMCS Halifax from 2007 to 2009.
During this time, he deployed repeatedly, including three tours on the Arabian Gulf and one on the Adriatic Sea, and also circumnavigated the globe, HMCS Calgary, 1995. As Captain (N), he was the Maritime Component Commander of Canadian Joint Task Force (Haiti), leading sea-based humanitarian assistance and disaster relief operations in response to the 2010 earthquake in Haiti. He then commanded a seven-ship combined, multi-national Task Group in the High Arctic later in 2010 during the annual Op NANOOK. Later down the road, as a Rear Admiral, he also led the CAFs' recurring Op LENTUS responses to historic fires and floods in British Columbia while commanding Joint Task Force Pacific from 2016 to 2018.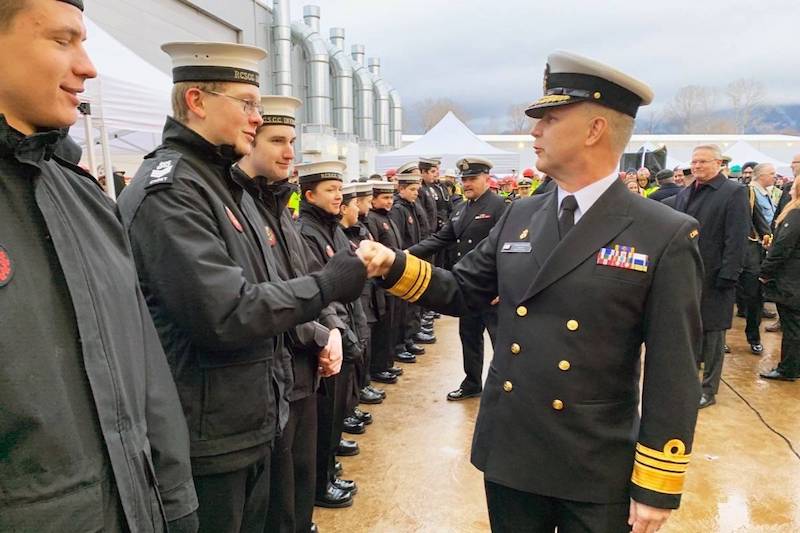 As a staff officer, VAdm McDonald served four tours on the Naval Staff in National Defence Headquarters in Ottawa. In addition to serving as Deputy Commander of the RCN from 2018 to 2019, he was Director-General Naval Force Development from 2013 to 2016, Director Naval Requirements from 2012 to 2013, and Executive Secretary to the Chief of the Maritime Staff from 2005 to 2007.
A 1990 graduate of the Royal Military College of Canada who holds a bachelor's degree in Military and Strategic Studies and a Master of Defence Studies degree, VAdm McDonald is also a graduate of the 2003 Canadian Forces College (CFC) Command and Staff Course, the 2012 CFC National Security Studies Programme, and the 2014 U.S. CAPSTONE General and Flag Officer Course. A 2016 alumnus of the Asia-Pacific Centre for Security Studies, he is also a graduate of the Senior Executives in National and International Security Program at Harvard University (2017).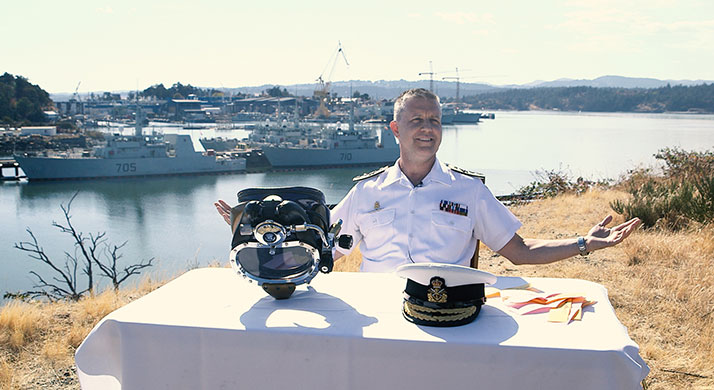 In his new role, VAdm McDonald will oversee the CAFs' ongoing operations in Canada and around the world and their contributions to the national response to the COVID-19 pandemic, including support for Canada's vaccine rollout through Operation VECTOR.
General Vance will continue to serve in his role until the new Chief of Defence Staff appointment takes effect at a Change of Command ceremony to be held on January 14, 2021, at 2 p.m. EST.