Operation providing capabilities to UN Peacekeeping Missions Extended
Above image left, two members of the force protection escort doctors as they exit the Canadian CH-147F Chinook helicopter to reach the Dutch simulated casualty during an exercise as part of Operation PRESENCE – Mali, around Gao, in Mali, January 30, 2019. Photo by: Corporal François Charest, 430 Tactical Helicopter Squadron (430 ETAH).
Operation PRESENCE, Canada's umbrella operation that provides capabilities to United Nations peacekeeping missions, has been extended until March 31, 2026.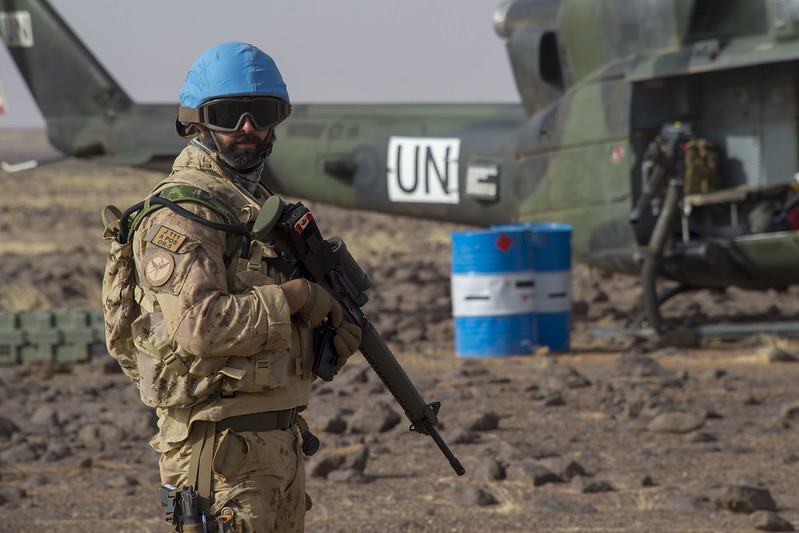 "As Canadians, the values of the United Nations are a core part of our identity. That is why our Canadian Armed Forces personnel have been supporting United Nations peacekeeping operations for decades. Through our extension of Operation PRESENCE, Canada is demonstrating its continued commitment to the United Nations, and its efforts to advance peace, stability, and security," said Anita Anand, minister of national defence, who announced the extension in late March.

Missions under Op PRESENCE
The Canadian Armed Forces (CAF) currently serves on a number of missions around the world under Operation PRESENCE.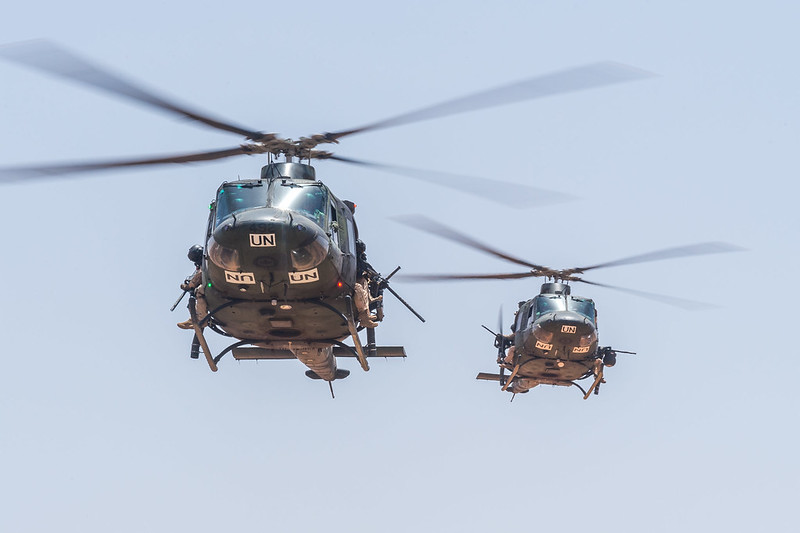 Currently, ongoing missions include:
UN Multidimensional Integrated Stabilization Mission (MINUSMA) in Mali;
Training Development Assessment Teams (TDAT), which provides technical assistance and training support to peacekeeping partners;
a Tactical Airlift Detachment that transports from time-to-time to assist with the transportation of personnel and equipment to the UN Organization Stabilization Mission in the Democratic Republic of Congo (MONUSCO) and the UN Mission in South Sudan (UNMISS);
And CAF training support under the Elsie initiative, which is focused on increasing meaningful participation of women in UN peacekeeping operations. Work under this initiative is taking place in Ghana.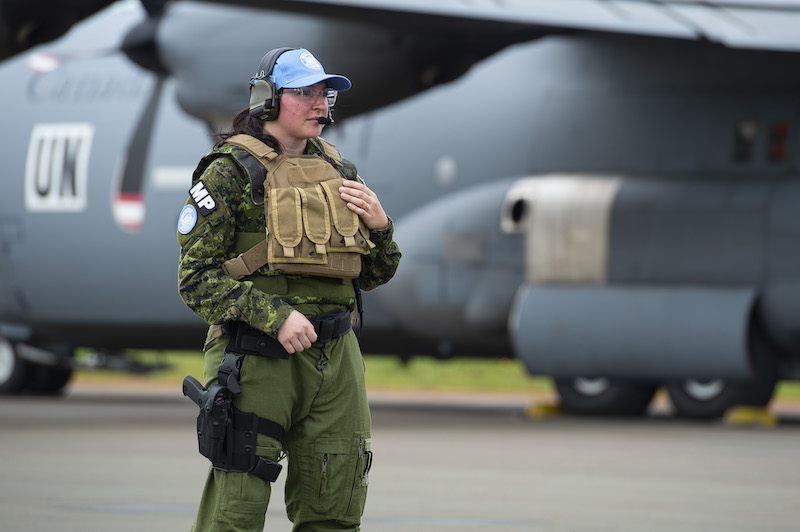 For decades, Canada has remained committed to UN peacekeeping missions around the world. The press release noted the CAF has supported women's participation in peace operations, combating child soldiers, and training peacekeepers.