HMCS Montreal and Halifax return from Op Reassurance deployment
Above image: Right, A HMCS crew member is welcomed home by a four legged friend. Left, HMCS Montreal and HMCS Halifax home after deploying on Op Reassurance. Image courtesy of Halifax Military Family Resource Center Facebook. 
After embarking on its first Operation REASSURANCE deployment, Her Majesty's Canadian Ship (HMCS) Montreal returned to its homeport of Halifax, Nova Scotia, on Friday, July 15, 2022.
Alongside HMCS Montreal, HMCS Halifax also returned to Halifax after its deployment on Operation REASSURANCE. Operation REASSURANCE, which takes predominantly in European waters, supports NATO's assurance and deterrence measures.
"At this crucial time for Euro-Atlantic security, the crews of HMCS Halifax and HMCS Montréal have worked tirelessly to demonstrate Canada's commitment to the rules-based international order and to the security of our Allies. I join all Canadians in welcoming our personnel home, and in thanking them for their professionalism and contributions to our NATO Alliance," said Anita Anand, Minister of National Defence.
HMCS Kingston and HMCS Summerside will now deploy on Operation REASSURANCE and will join NATO Mine Countermeasures Group 1, part of NATO's high readiness continuous at sea presence.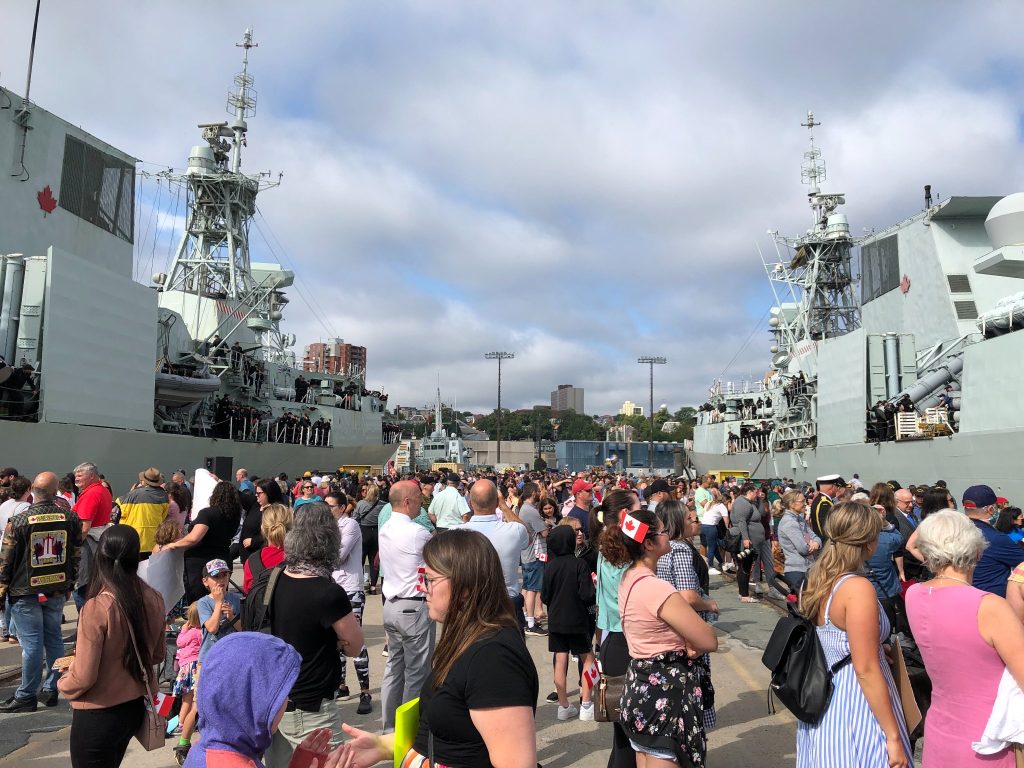 HMCS Montreal
HMCS Montreal, with its crew of 239 sailors, deployed on Operation REASSURANCE on Jan. 19 and joined Standing NATO Maritime Group Two.
The ship contained embedded air detachments of CH-148 helicopters.

Standing NATO Maritime Group Two is one of four high-readiness standing maritime forces that provide NATO with a constant presence, monitoring the sea lanes and approaches, and providing a capability to respond to contingencies. According to DND, "these groups routinely conduct operational missions, train with Allies and Partners to enhance interoperability, and conduct diplomatic visits. They serve as a consistently ready maritime force to support the NATO Very High Readiness Joint Task Force."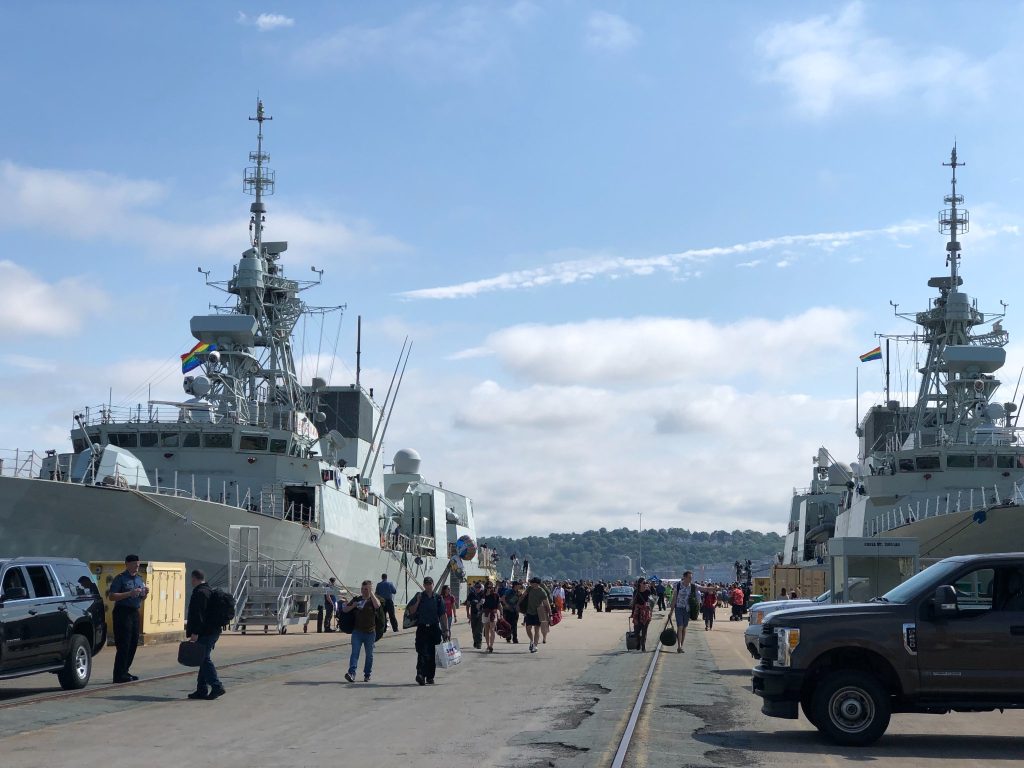 HMCS Halifax
HMCS Halifax, which deployed with its crew of 253 sailors, deployed on its third iteration of Operation REASSURANCE joining Standing NATO Maritime Group One. The ship left Canadian shores on March 19, 2022, carrying embedded air detachments of CH-148 helicopters.
Standing NATO Maritime Group One is a multinational deterrent force that "carries out a robust programme of operational deployments as well as complex training exercises and events with national navies to build and maintain the highest levels of readiness, interoperability, and war fighting capabilities," according to the Department of National Defence (DND).
Watch Ships Arrive HERE
"I am proud of the contributions of HMC Ships Halifax and Montréal on Operation REASSURANCE. The ships and their crews successfully worked in solidarity alongside our NATO Allies to bolster capabilities in the area, helping to promote international peace and stability during a time of great unease in the region. Our Royal Canadian Navy's ability to contribute to this specialized mission demonstrates the flexibility and versatility of our vessels, and the exceptional training and performance of our sailors. Bravo Zulu, and welcome home," said RAdm. Brian Santarpia, Commander, Maritime Forces Atlantic.