CP-Aurora Air Detachment Deploys to Japan on Operation NEON
Above image: A CP-140 Aurora aircraft conducts a fly past with HMCS CALGARY and a CH-148 Cyclone helicopter from the ship's embarked air detachment during a boarding operation in the Arabian Sea during Operation ARTEMIS on 18 April, 2021. Photo by: Corporal Lynette Ai Dang, HMCS CALGARY, Canadian Armed Forces photo.
A Royal Canadian Air Force (RCAF) CP-140 Aurora Air Detachment will deploy to Japan for six weeks under Operation NEON.
This air detachment's mission is to support further the Canadian Armed Forces (CAF) contribution to the multinational effort to support the implementation of United Nations Security Council (UNSC) sanctions imposed against North Korea.
"The Indo-Pacific Region is crucial to global security – and through Canada's Indo-Pacific Strategy, we will continue to strengthen our partnerships with our friends in the region. Together, we are promoting a free and open Indo-Pacific, and protecting the international rules that keep us all safe. I thank Japan, one of Canada's most important defence partners in the Indo-Pacific region, for this strong relationship based on shared values, economic links, and people-to-people ties," said Anita Anand, minister of national defence.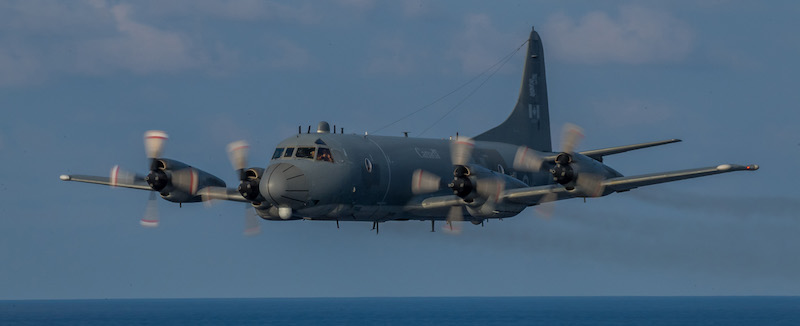 CP-140 Aurora Mission
During its deployment, the CP-140 Aurora will monitor activities that are suspected of contributing to sanction evasions, "in particular ship-to-ship transfers of fuel and other commodities banned by the UNSC," according to the Department of National Defence.
The RCAF CP-140 Aurora Air Detachment consists of 40 well-trained personnel, including aircrew, technicians, and other mission specialists.

According to DND, the CP-140 Aurora has a range of 7,400 km and is equipped with advanced sensors. Therefore, it is a pre-eminent Long Range Patrol aircraft.
His Majesty's Canadian Ship (HMCS) Montreal is also deploying to the Indo-Pacific region to embark on Operation NEON and Operation PROJECTION. In addition, HMCS Montreal embarked with a CH-148 Cyclone helicopter.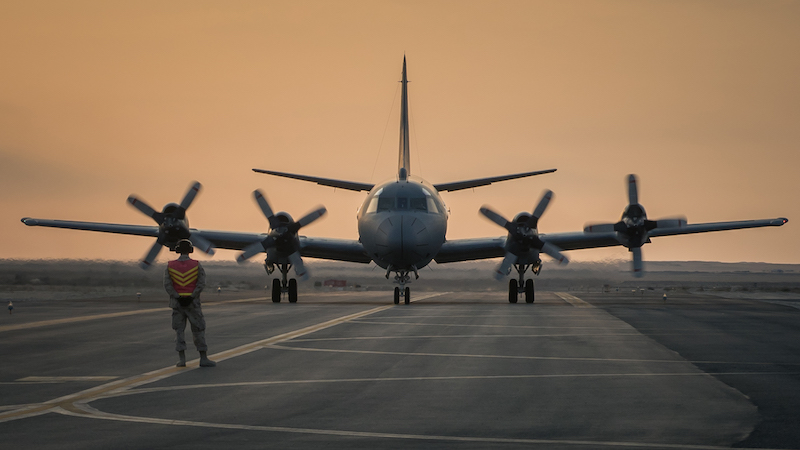 Indo-Pacific Strategy
Recently extended until April 2026, Operation NEON is an example of Canada's commitment to its new Indo-Pacific strategy. Announced in November, the new Indo-Pacific strategy seeks to increase the CAF's presence in the region.
"Working closely with our partners in the Indo-Pacific has never been more important than it is today and the Canadian Armed Forces have a central role to play in delivering valuable, tangible, high-impact initiatives in the region. The deployment of this Royal Canadian Air Force Air Detachment to the Indo-Pacific will deliver robust capabilities in working with our partners to strengthen international cooperation and stability in the Indo-Pacific region," LGen. Eric Kenny, Commander RCAF.