Tips to Transition to Standard Time
Since the early 1900s, Canadians have been "falling back" every autumn, essentially moving the clocks back one hour to end Daylight Savings Time. 
Although for many adults, this means an extra hour of sleep, for little ones, it can be a trying time that affects the whole family's sleep. So, what can you do to survive the end of Daylight Savings Time with your family? 
Here are some tips and tricks to help smooth the transition and get everyone in the house sleeping well:
1. Make sure a good routine is in place:
An airtight bedtime routine is the best way to ensure you and your family can survive any bedtime troubles life will throw at you. Whatever helps your kids settle in for the night, whether it's a few books, a nice bath, or a favourite blanket, make sure your routine is well rehearsed and your children are aware of each part. This will help signal to your child's brain that it's bedtime and help them to get to bed easier.
2. Sleep begets sleep:
Child-sleep experts will often say that sleep begets sleep. Meaning that the more, or better, your child sleeps, the more they'll sleep. Try your best to ensure your child is sleeping well in the days leading up to the time change.
3. Expect the unexpected:
No matter how hard you try to ensure a smooth transition, things can go awry, especially with little children. That's why it's best to expect the unexpected and know that although the first few days are tough, it will get better.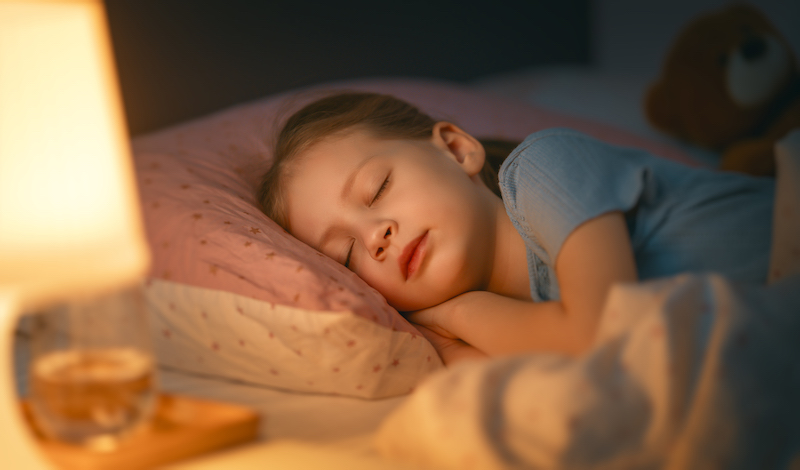 The popular "all things toddler" blog and course, Big Little Feelings, shares the following tips on how to survive the end of Daylight Savings Time:
Plan 1: Slow shift your bedtime routines by ten minutes starting the Tuesday or Wednesday before the time change. This includes nap times.

Plan 2: Starting Friday, shift your bedtimes by 15 minutes. This way is a bit more aggressive but can help your child be ready quickly by Sunday.
Plan 3: Do nothing and don't stress. Big Little Feelings recommend this plan for those whose children have fallen into a late bedtime routine to help them get back on track.
Although the fallback is much easier for many adults and means more sleep, some can still struggle with the time shift.
Here are some ways to ensure you're not beat by the time change:
1. Practice good sleeping habits year-round:
Stay away from screens at least an hour before bedtime, get exercise, and have a set bedtime routine. All of these tips are ways to ensure you get a good night of sleep all year. 
2. Adjust the clock in advance:
Just as experts suggest a gradual shift for children, if you struggle with the time change, you can also choose to move your bedtime routine by 10 or 15 minutes a few days in advance.
3. Create an environment of sleep:
Ensure your bedroom is conducive to sleep. Control the light, use white or brown noise if needed, use comfortable bedding, and keep screens to a minimum in the bedroom.