Study seeking military youth to understand impact of parent's OSI on mental health
A new research study at the University of Calgary's Werklund School of Education is exploring the impact a parent's Occupational Stress Injury (OSI) may have on an adolescent's mental health.
Researchers want to understand the relationship between OSIs in parents and youth mental health, as well as youth resilience.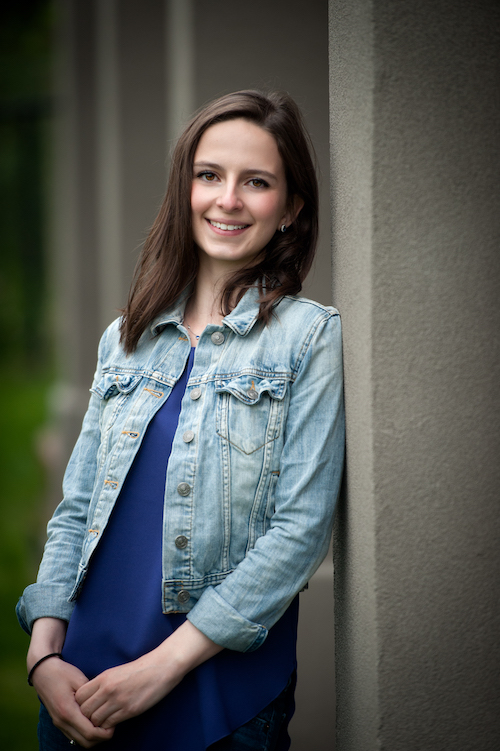 Danae Laut, Doctoral Candidate in Counselling Psychology at the University of Calgary Werklund School of Education, is recruiting current or former members of the Canadian Armed Forces who feel their mental health has been impacted by an OSI as well as their children (ages 11 to 18).
Participants will be asked to complete a survey or take part in interviews conducted by the researchers.
Laut says the study will help the researchers gain a better understanding about how military families can be supported and provide data that can inform future intervention and prevention programming for current and former military members and their families.
OSI is a term used to describe a persistent psychological difficulty resulting from operational duties. Symptoms can range, and they can include mental health disorders like generalized anxiety disorder, posttraumatic stress disorder (PTSD), major depressive disorder, and substance abuse disorders.
Common signs of a parent coping with an OSI are:
increased sensitivity to loud or misbehaving children,
lower tolerance for disruption or detachment, and
withdrawal from the family.
So far, research shows that when a parent is dealing with an OSI, kids tend to have higher rates of academic problems and emotional disorders.
There is also evidence suggesting that children in military families are more likely to struggle with behavioural issues.
Laut believes the sense of community these families enjoy may also be a source of strength.

"Military children have access to a lot of protective factors or resources that might help bolster their resilience. For example, military communities tend to be very close-knit and supportive, so youth may have strong social support networks as well as a group of people who share their unique experiences of being part of a military family," she says.
Laut says there has been little research done in the area of military family resilience.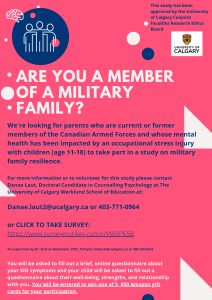 Much of the research to date has focused on children under 10 years of age and relies mostly on parent-reports instead of the personal accounts of those directly affected.
"Interviewing teens is essential because then we get a first-hand account of their experiences, what they think they need, what helps them cope, and what is hard for them. Not only can participating in interviews be empowering for teens, but it also gives us a relatively unbiased look at the needs and strengths that these youth might have," she says.
Laut says they designed this study, emphasizing strengths and resilience rather than risk making sure not to stigmatize parents and families, as she understands that speaking about mental health can be difficult.
"I appreciate how sensitive the topic of OSIs can be for military personnel and their families," she says.
Full details of the study can be found here.